Do you remember my post about just how shocking my bathroom looked? It's taken me a little longer than expected to get it finished, but I have learnt some very important lessons along the way. Knowledge certainly is power, so knowing what I know now will certainly help me in the future if something needs to change again. For instance, knowing which plumber will be the best fit from someone like Flow Pros Plumbing to a local company, or the best way to plan out the layout, etc. can really get everything lined up and ready to execute. These are just some lessons, now onto the other lessons I have learnt
Firstly, the reason only I was bothered about the bathroom, especially the colour, so much was because I was the only one who knew what colour it was! My husband is colour blind which became completely apparent when I asked him to help paint. He had no idea where the edges were and left huge patches unpainted. In the end it was much easier for me to give him the roller and for me to cut in.
Secondly, decorating really isn't something you can do a bit at a time between nappy changes and naps. You have to blast it with a good few days solid work otherwise you spend half your time cleaning your brushes and equipment, instead of getting the decorating done.
However, all that being said, thanks to the lovely people at Wilko my bathroom finally looks like a lovely inviting space for the family to use and for me to do a little pampering in, when I get a minute of course!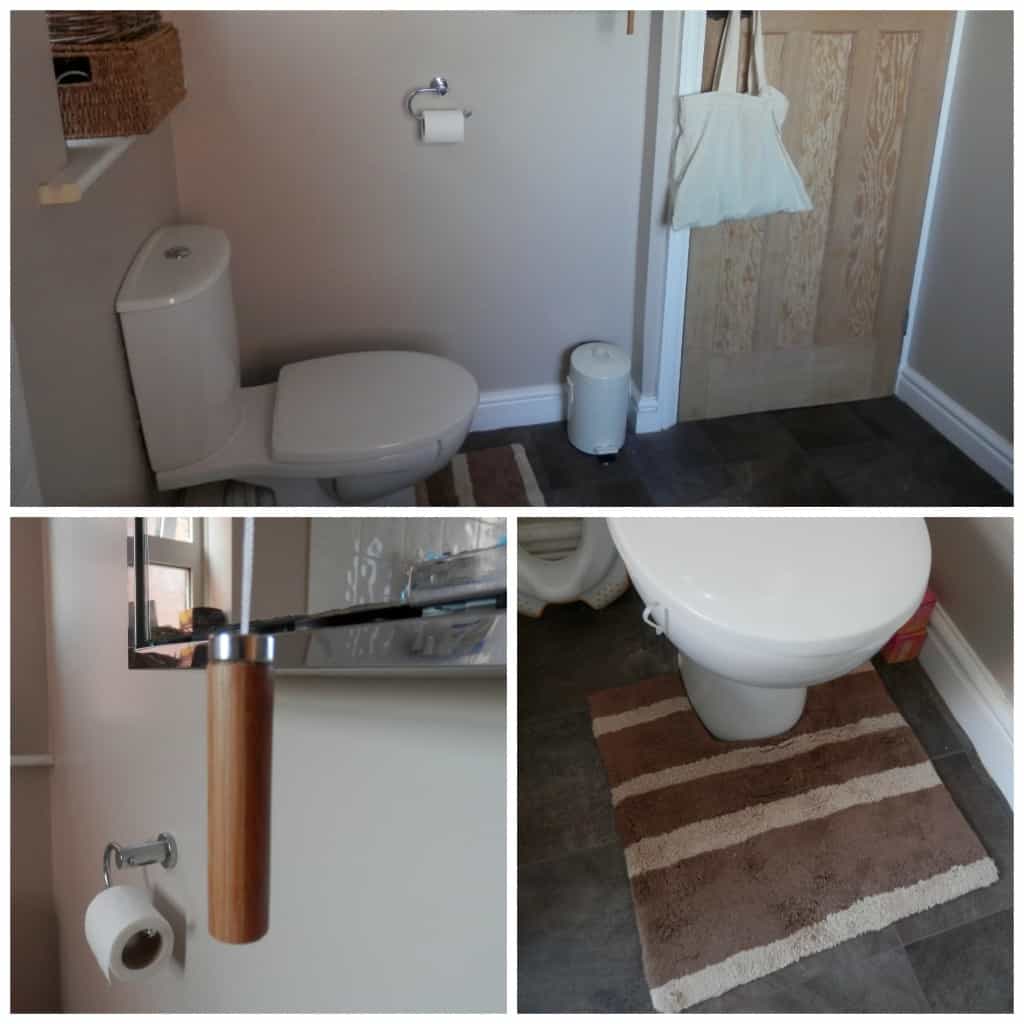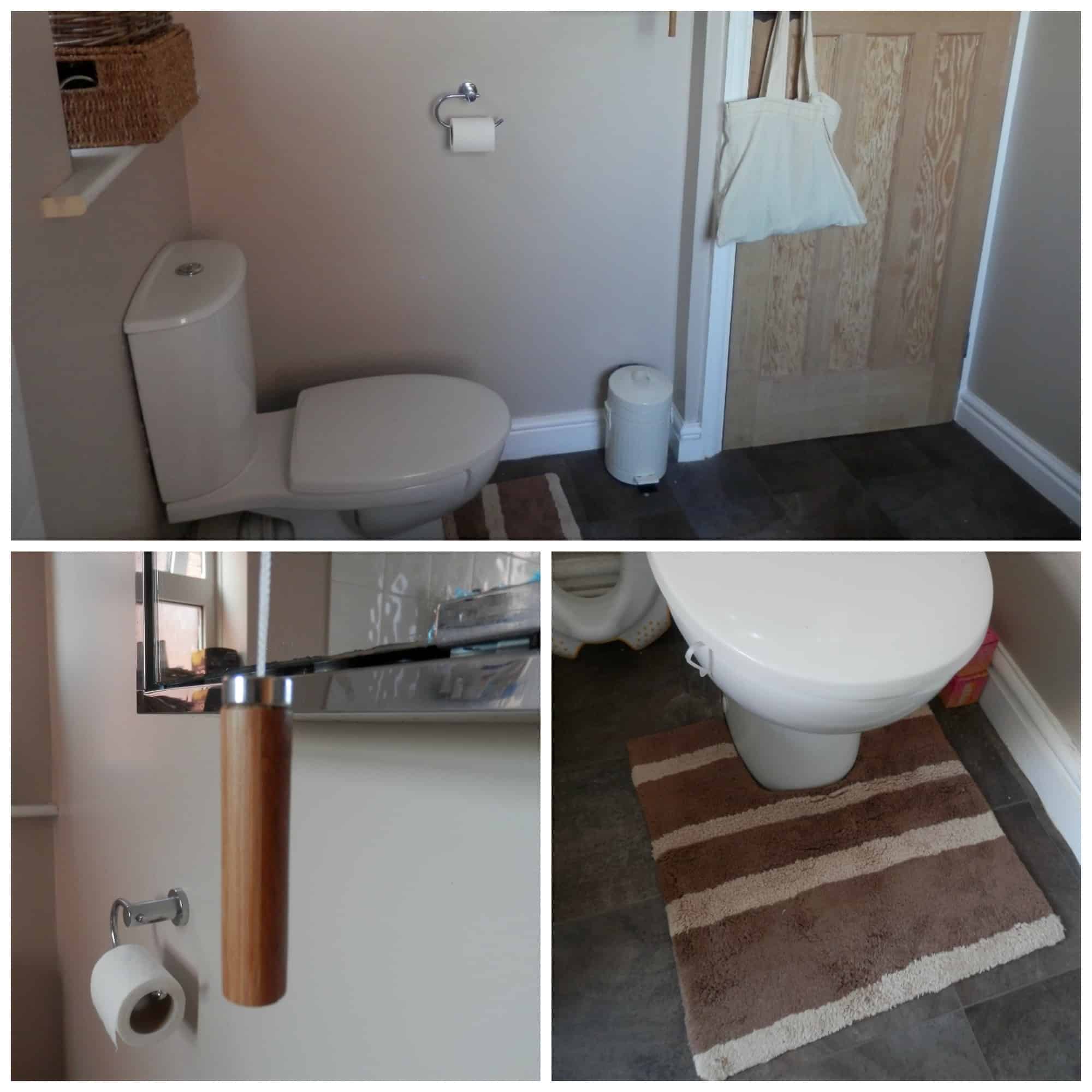 I love the colour, we used Wilko's Soft Sheen Oatmeal paint for Bathrooms. It covered really well and we used about 1 1/2 tins on our bathroom. It's a lovely warm colour with a pink tone, not that my husband will notice! It's easy to wipe down and goes really well with the new look.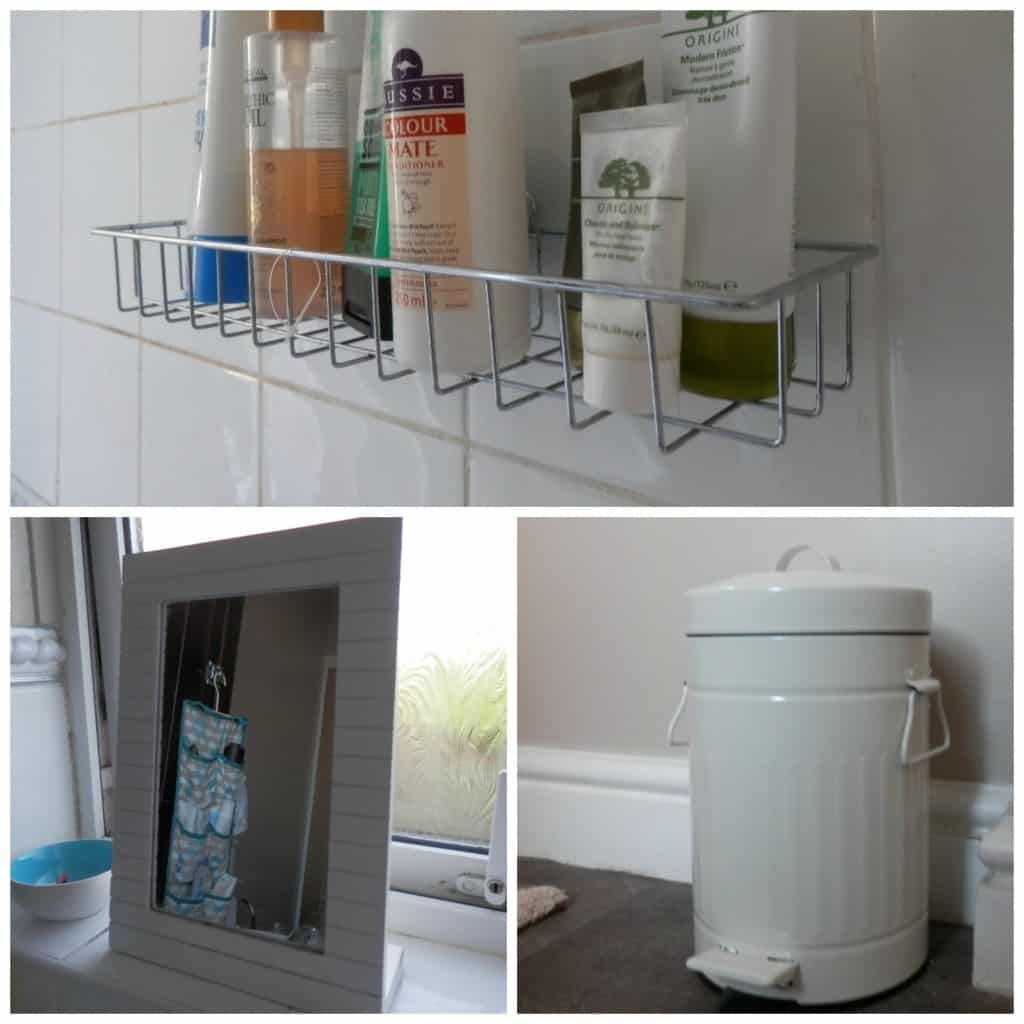 We added a few Wilko bathroom accessories to bring the look together. My favourite is the Wilko Retro Pedal Bin in Cream, I love the details, especially the handles. The shower rack is so handy, and great value too, it keeps everything we need in one place saving on clutter round the bath.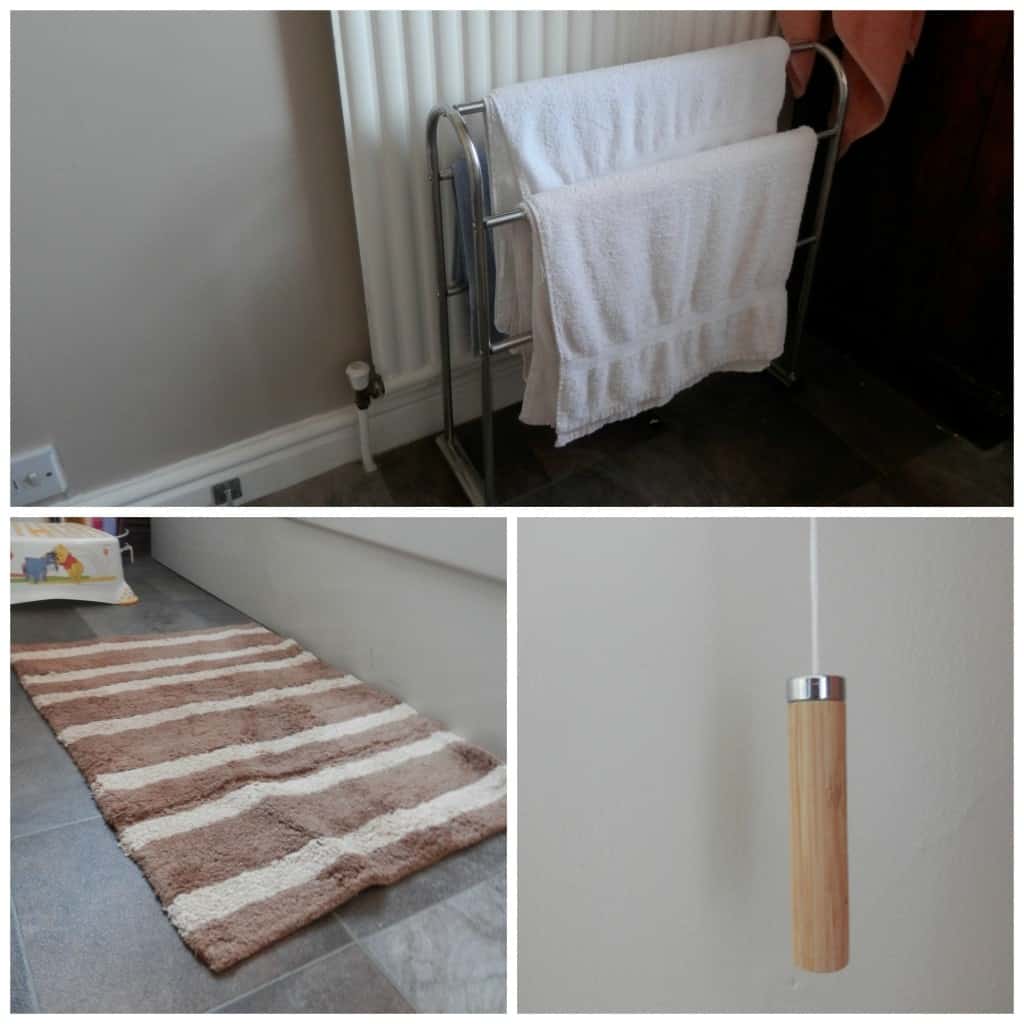 Our other problem was towels, we use so many having 5 of us in the house we needed a new solution for hanging them up. This towel rail is great for us as we can get all our towels on it without losing the warmth from the radiator which is perfect.
I really love the Bamboo Pull Cords, I've used 2 in our bathroom for the light and shower. They give a great natural look and blend into the colour scheme really well. The bath mat set fits perfectly with the colour scheme too.
The next time I plan to change the look and structure of my bathroom, I might contact the plumbers, which provide services similar to Simi Valley plumbing. The reason is I read a few of their reviews randomly online while I was looking for plumbing services offered in various locations, and I found their reviews very nice. Also, I forgot to mention that I need a few pipe fixtures that I didn't figure out until recently. So, probably next time, it would be all about the bathroom pipes and taps and showers.
Overall I'm so happy with how my bathroom looks now compared to how it was before. It makes such a difference to how I feel about being in there. The amazing thing about it was the paint and all the accessories came to around £80. A whole new look for just £80! I'm really impressed with that and so happy with the quality and value that Wilko offer, I'll definitely be using them again for future DIY plans, but maybe I won't be using the husband!
I was provided with the paint and accessories in exchange for this post.