The start of the year is a powerful time for all of us, and if it is harnessed correctly it can bring change and project your life into new and exciting directions.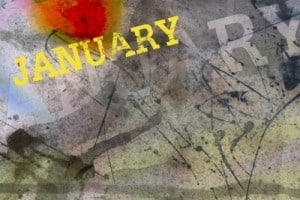 Did you know the tradition of making New Year's Resolutions goes back to the Romans.  At the beginning of each year they would reflect on the highs and lows of the previous year to help them set goals for the months ahead.
When it comes to the changes we want to make for the year ahead, so much emphasis is put on a list of plans, and not enough on why these are important to us and how we are going to get there.  This is why so many New Year's Resolutions are all but forgotten by the end of January.
As the year comes to a close, reflection is crucial to understand what we loved, what we didn't love so much and where we want to go in the future.
You need to put yourself at the heart of this process and identify the part you played and feelings you experienced. Other people or events may have had an impact, but try and keep it about you.
Let's take 'not getting that dream job you went for' for example.
Did you prepare enough? Did you research the company? Were you confident in the interview?  How did you feel? We're you good enough for the job?  Did you feel shy?  Did you put it down to being no good at interviews?
Explore all the negative feelings you experienced as well as the positives and this will help you with your 'I am' resolutions.  If you are still keen to change jobs your list might look like this:
I am confident
I am well researched
I am the best person for the job
The other thing that makes the 'I am' resolution approach so  successfull is the use of positive language.  Forget 'I will' or 'I am going to' which suggests that at some point in the future you might lose weight.  Instead use 'I am' phrases to own the changes you want to make and bring them into the hear and now.  To help you achieve the goal of losing weight these could be things like:
These statements can be used as mantras to help you bring positive change into each day and stay on track with your goals for the New Year.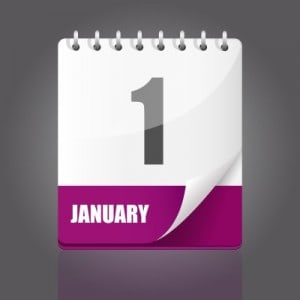 So as the New Year fast approaches, reflect on the year you are leaving behind and connect your 'I am' resolutions to it to take positive change into the year ahead.  I hope you have an amazing 2015 and achieve all of your new goals.  I'd love to know what changes you have planned for the year ahead.
Images courtesy of Freedigitalimages.net