Wollaton Deer and Country Park had a new children's play area installed last the summer and I've been wanting to take Princess ever since.  It cost over £250,000 and was voted for by local residents.
It has a zip wire, climbing frames, swings and slides for all ages to play on.  It has a very rustic feel to it as all it's structures are made from logs and wood.  It definitely makes it a little different from your run of the mill play area.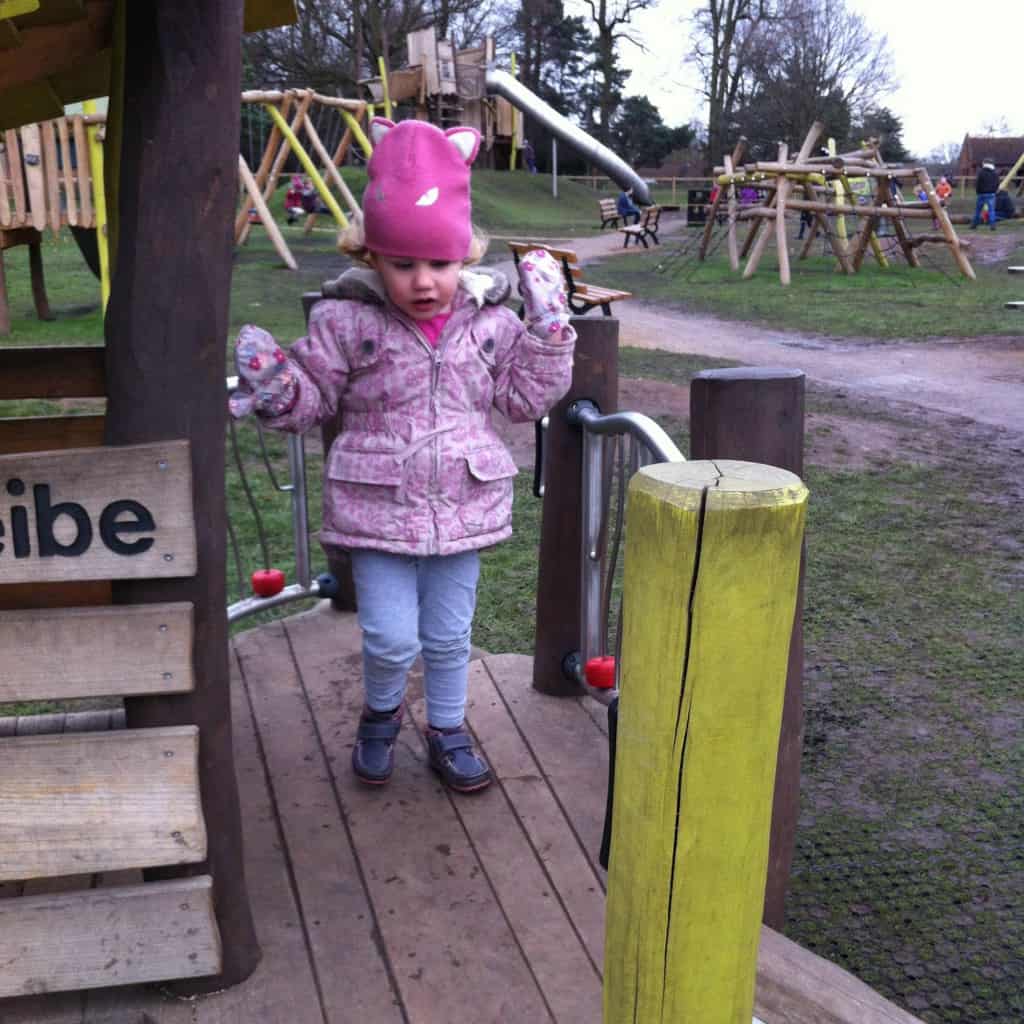 It's certainly a hit with local residents as it was in good use on New Year's Day when we visited.  Princess loved it too, as there was loads to do and she was so glad to get out and about after a few days indoors after Christmas.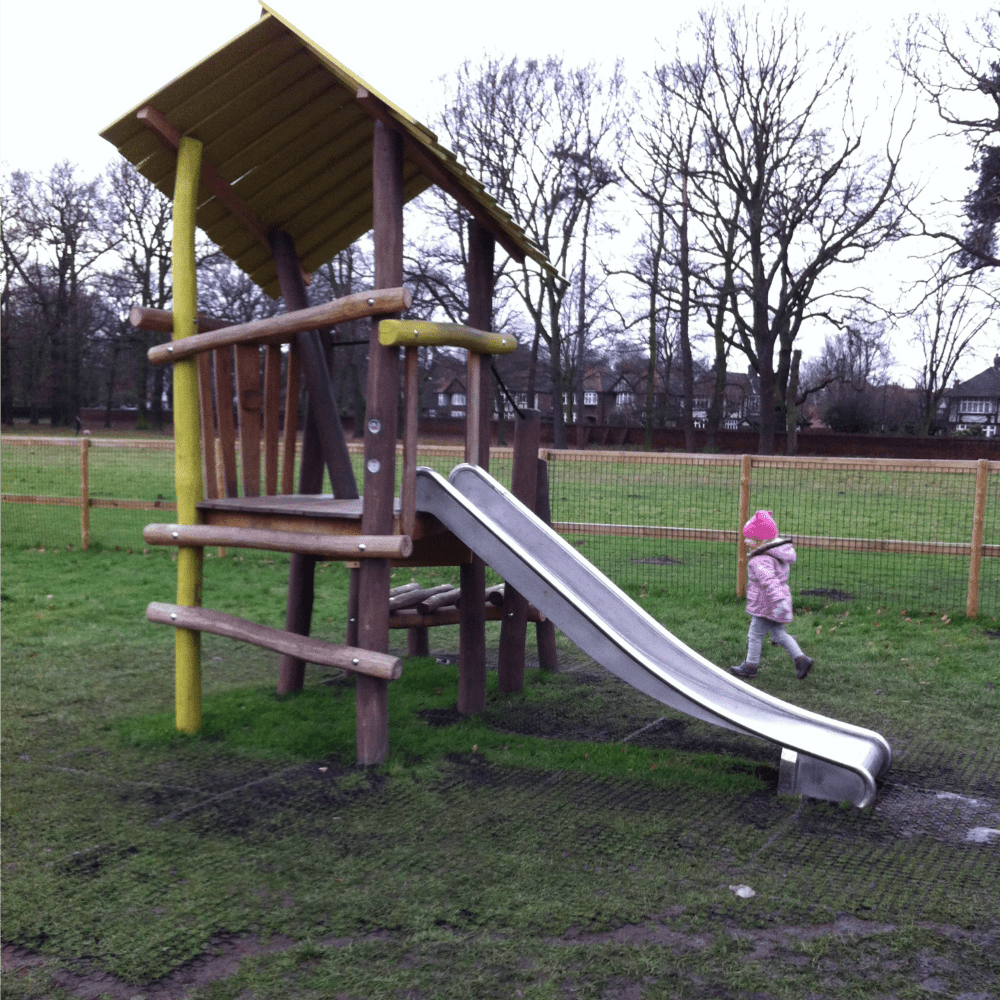 We failed completely to realise how muddy it would be after the snow had thawed and forget to put her in wellies.  This did not stop play and her boots survived to tell the tale.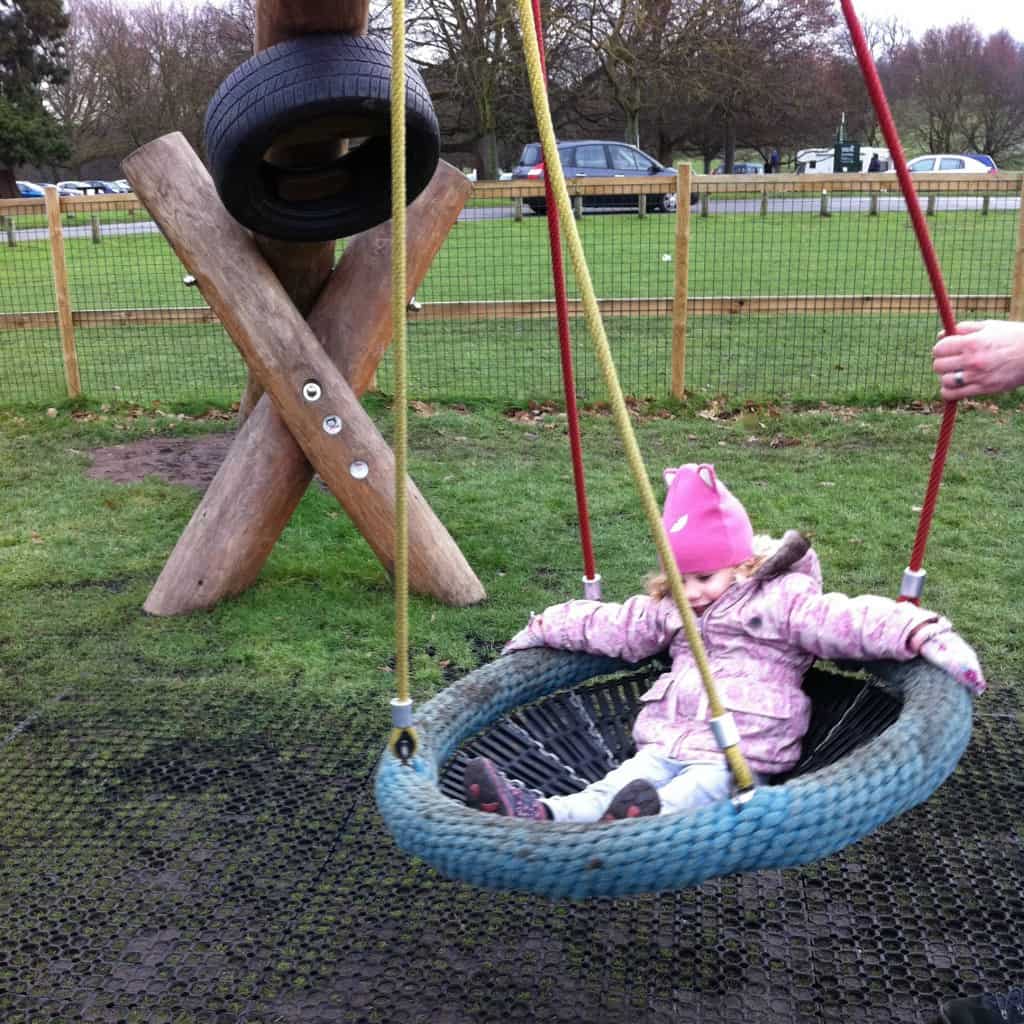 The swing was a big hit.  I think these are a great invention and make outdoor play accessible for children regardless of their physical needs or age.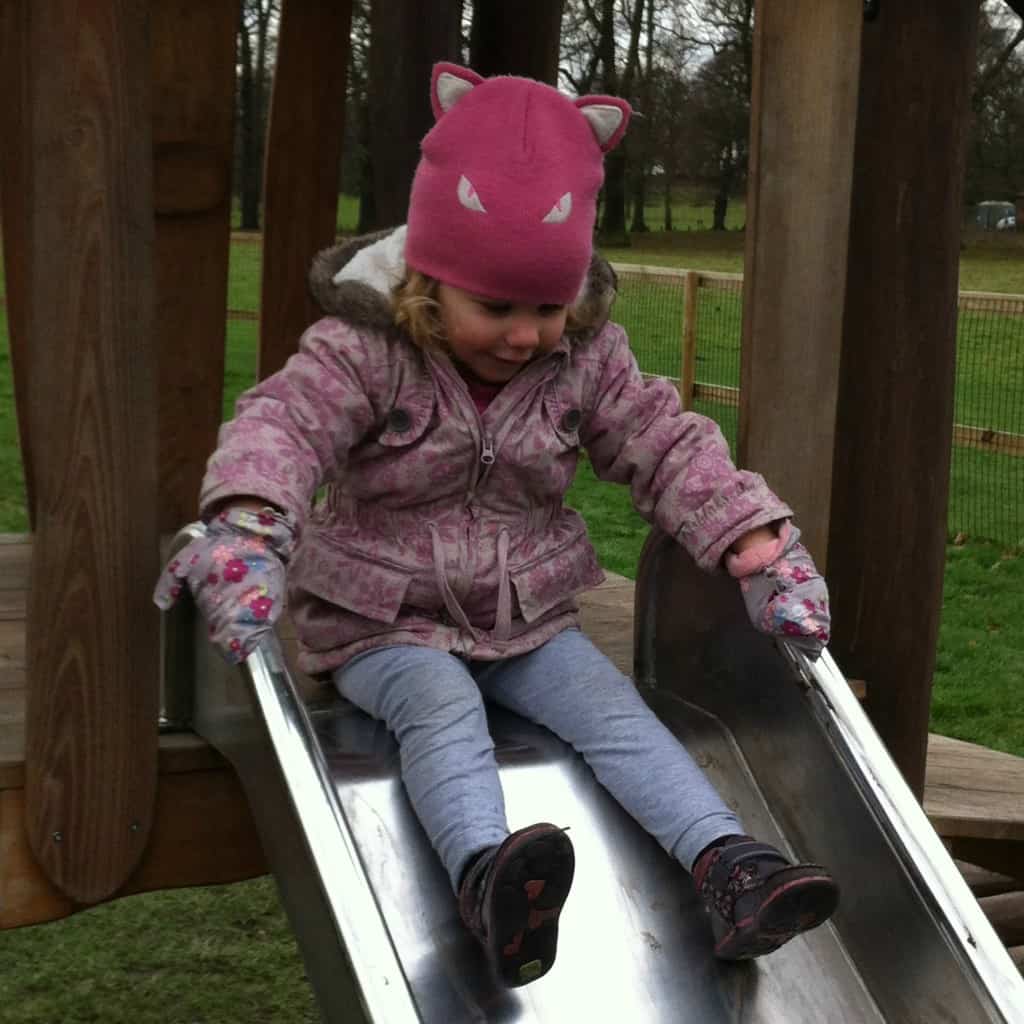 The first slide of the year did not disappoint either.  I think the mud added to the experience for Princess.  Nothing will come between her and the slide.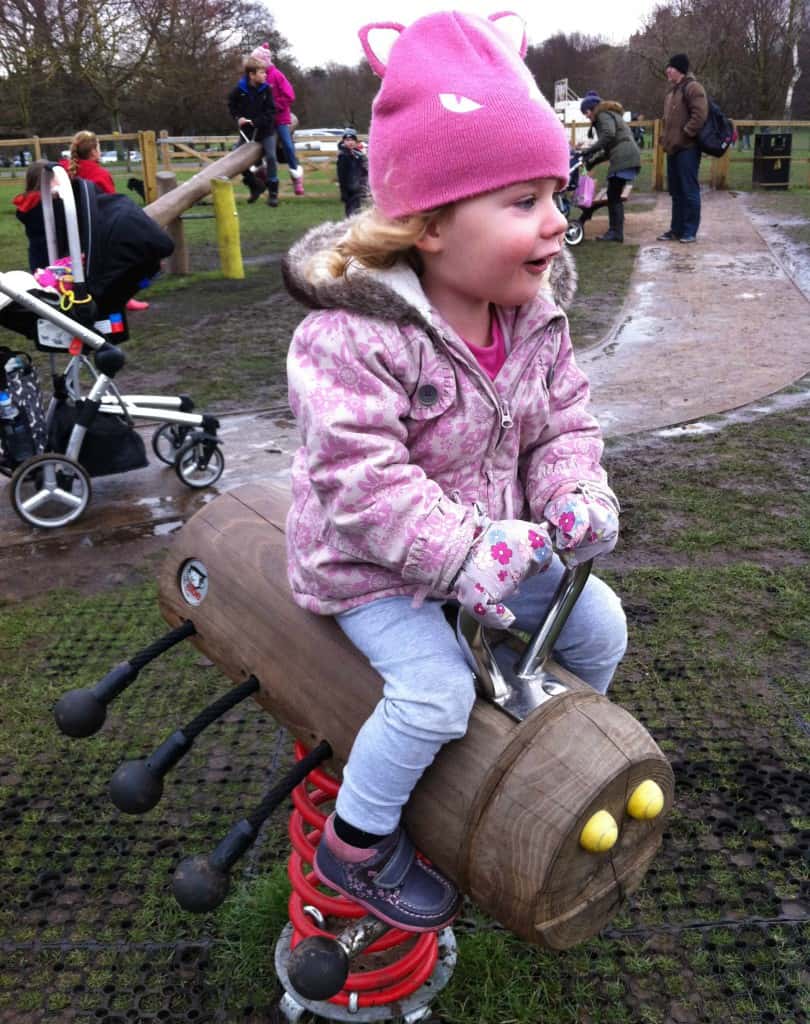 The rocking spider went down well too.  Princess was definitely in her element and loved exploring all the park had to offer.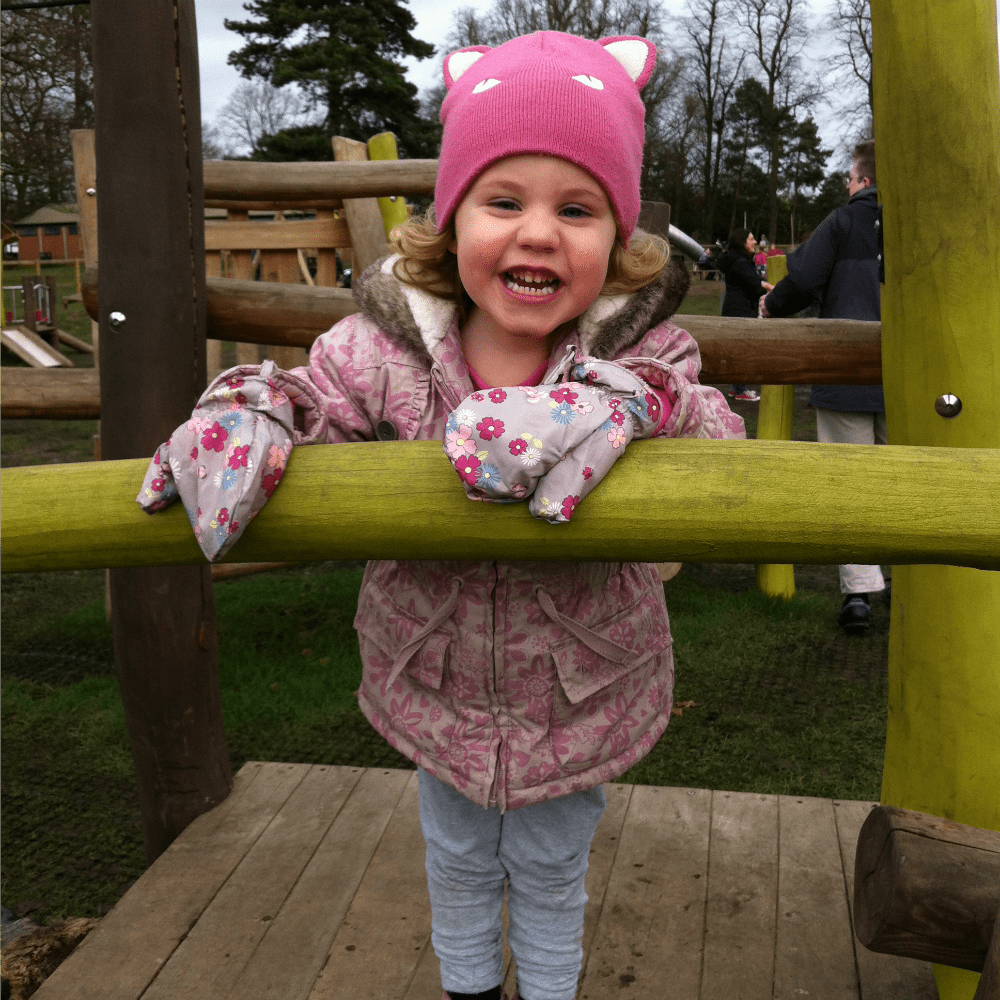 This is definitely the face of someone who's been indoors too much over Christmas isn't it.  She's a feisty one when confined for too long 😉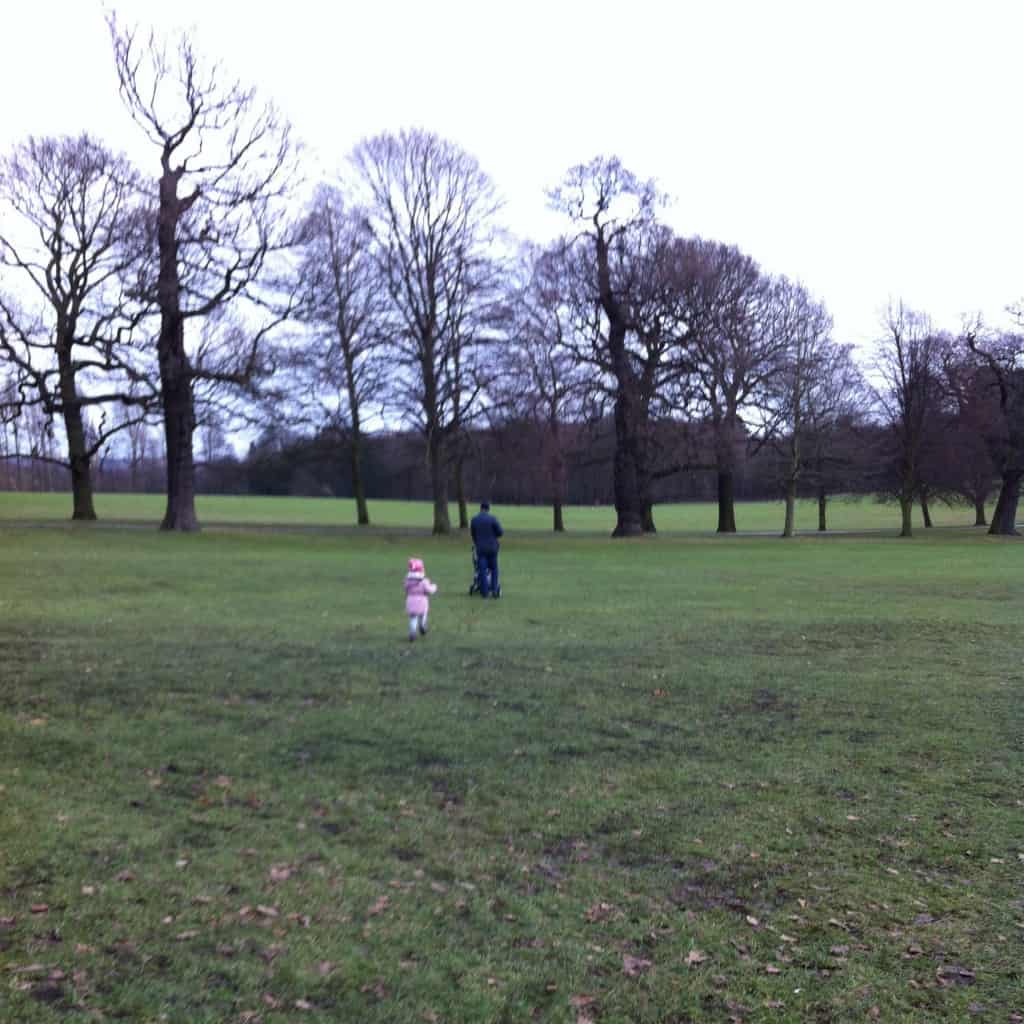 The old rushing ahead to get the toddler to run trick!  Never fails when it comes to wearing those little legs out.  The promise of finding deer like Rudolph made them move a little quicker.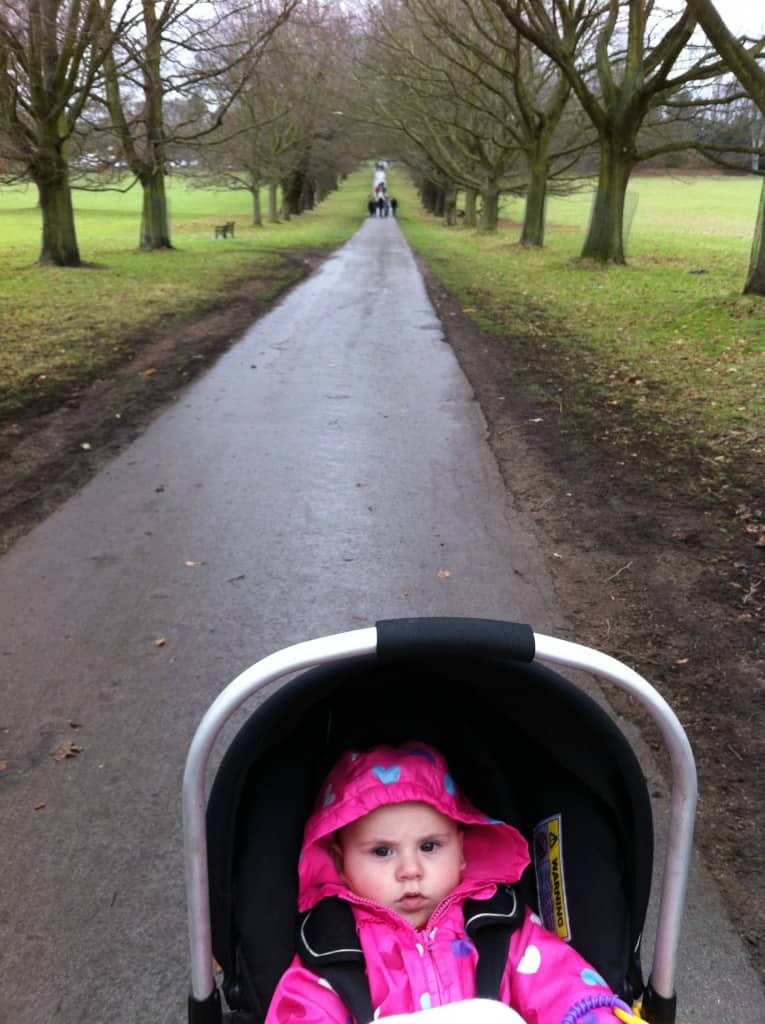 Little Pudding decided we were best of on the path while Daddy and Princess hunted for deer.  Unfortunately they didn't see any, and the little legs were too tired to make it round the hall this time.  The grounds at Wollaton Park are beautiful and there is a lot to see that we didn't get round to, but we will definitely be going back.