We really love taking the girls to the theatre, it is definitely one of our favourite places to go.  Princess really enjoys it now, and gets really excited when she knows we are going to see a performance.  Even Little Pudding, at 8 months, is transfixed by the storytelling that the theatre can bring to life now she has been a few times.  I love how they are both growing to enjoy going as much as I do.
We visit the Nottingham Djanogly Theatre at Lakeside about once a month now.  The small intimate setting is perfect for young families to start sharing a love of the theatre together.  If you've not been yet, I'd definitely recommend it.
This week we went to see Whatever The Weather by M6 Theatre Company in association with Polka Theatre.  This story is aimed at 3-5 year olds and is the story of when Mrs Sun and Mr Rain coming to life, and how they cope when the weather becomes less predictable.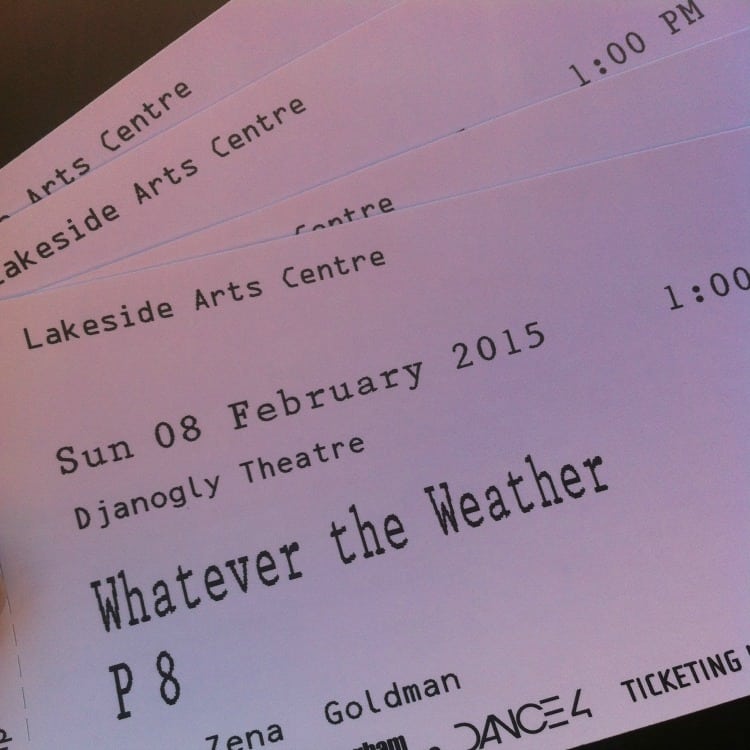 With only 2 on stage actors, and some interesting props they use mime, music and gentle storytelling to take their young audience into their weather controlled world and show them how they overcome their differences.  The characters play out a range of emotions that little ones will recognise helping them to engage with the story.
It has a lovely message that the actors bring to life for the children and gives adults plenty to discuss with them about friendship and working things out.  It's ideal for the age group who are learning how to negotiate their own friendships and relationships.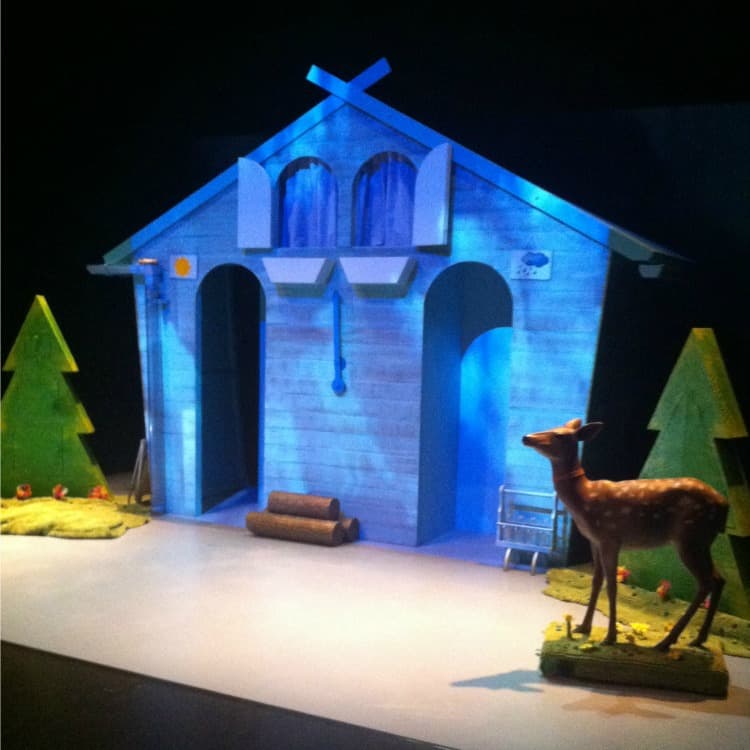 My daughters both really loved it.  It was a simple story, pitched at the perfect level for its young theatre goers with an emphasis on visual storytelling.
If you've not taken your child to the theatre before, this play would be a lovely introduction for an under 5.  At the end you get the chance to meet the actors who have a special surprise for their young visitors which goes down a treat.