A few weeks ago we were sent the Aquadoodle Cinderella from Tomy to try out.  I had high hopes for this toy, as I thought it might solve a few problems we were having with keeping our own little Princess entertained when she was at home with me and her baby sister.
Now that we have a baby in the house, in can be difficult to get activities out for the toddler to do on demand.  If the baby needs attention it's not easy to set up painting or other craft activities quickly.  My 3 year old is used to having activities available to her throughout the day at nursery and gets frustrated when this isn't the case at home.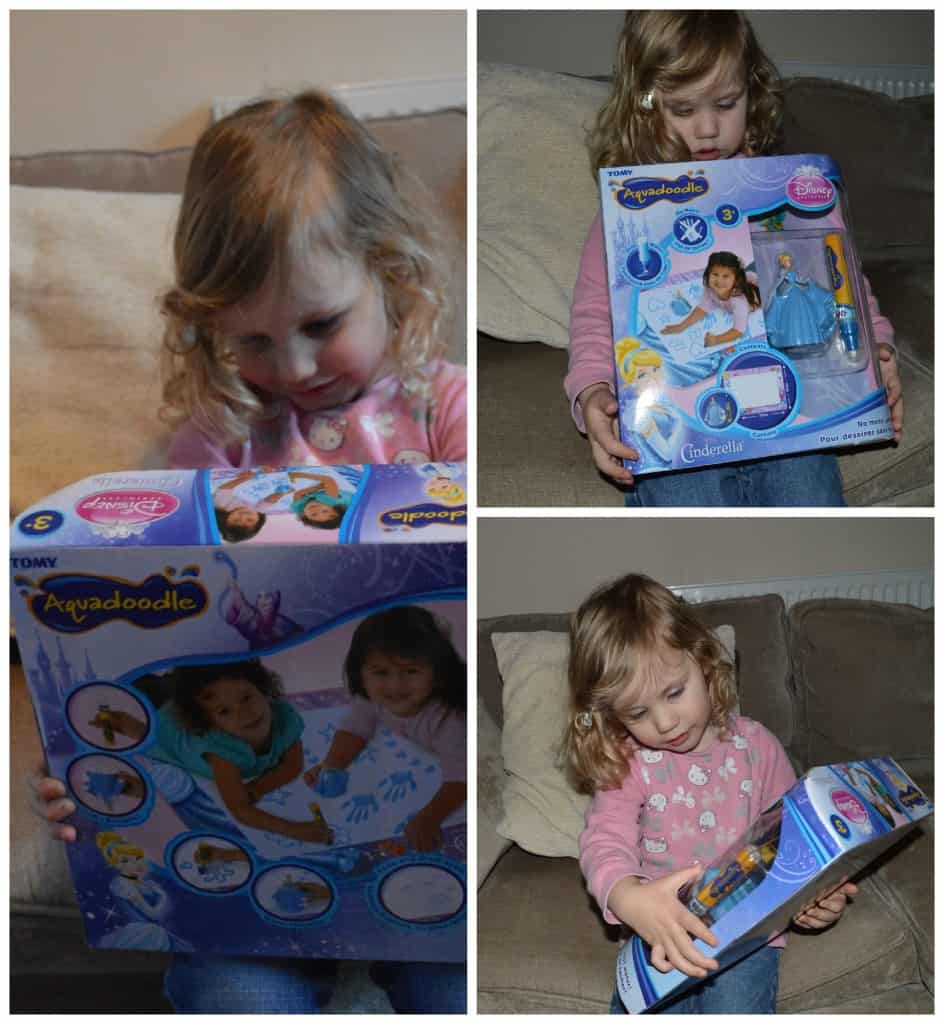 I was hoping that the Aquadoodle would help us out in just these moments when the weather is against us for going out and Princess is in desperate need of something to do to relieve her frustration.
When the box arrived, it appealed to her immediately.  She loved the Princess theme and was keen to get started with it.  It was so simple to set up, she was able to use it in a matter of minutes, which was perfect for us.  I just had to pop some water in the pen and on the roller in the Princess and we were away.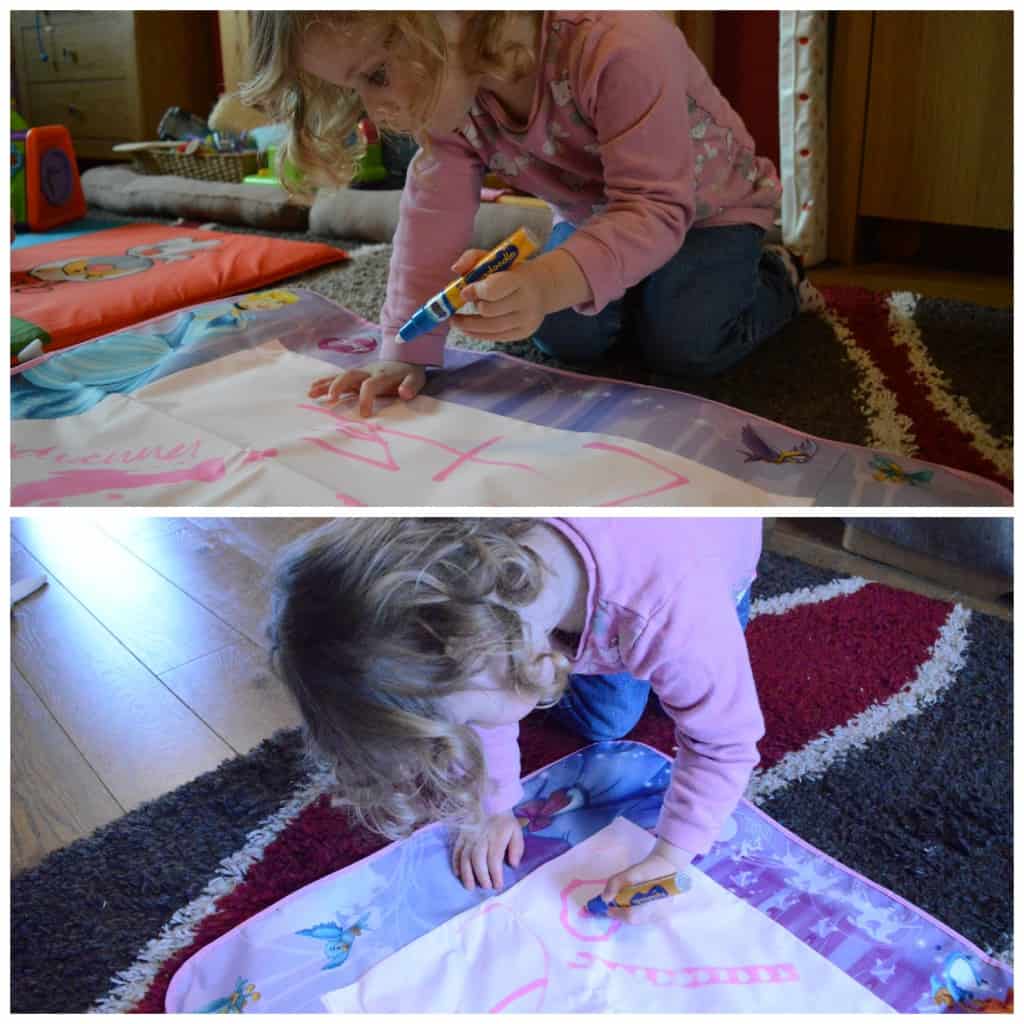 I could easily lay the mat out on the floor without worrying it was going to cause a problem with the baby crawling about.  Princess was then off 'painting' for a good hour and I could see this was going to be my her new favourite toy.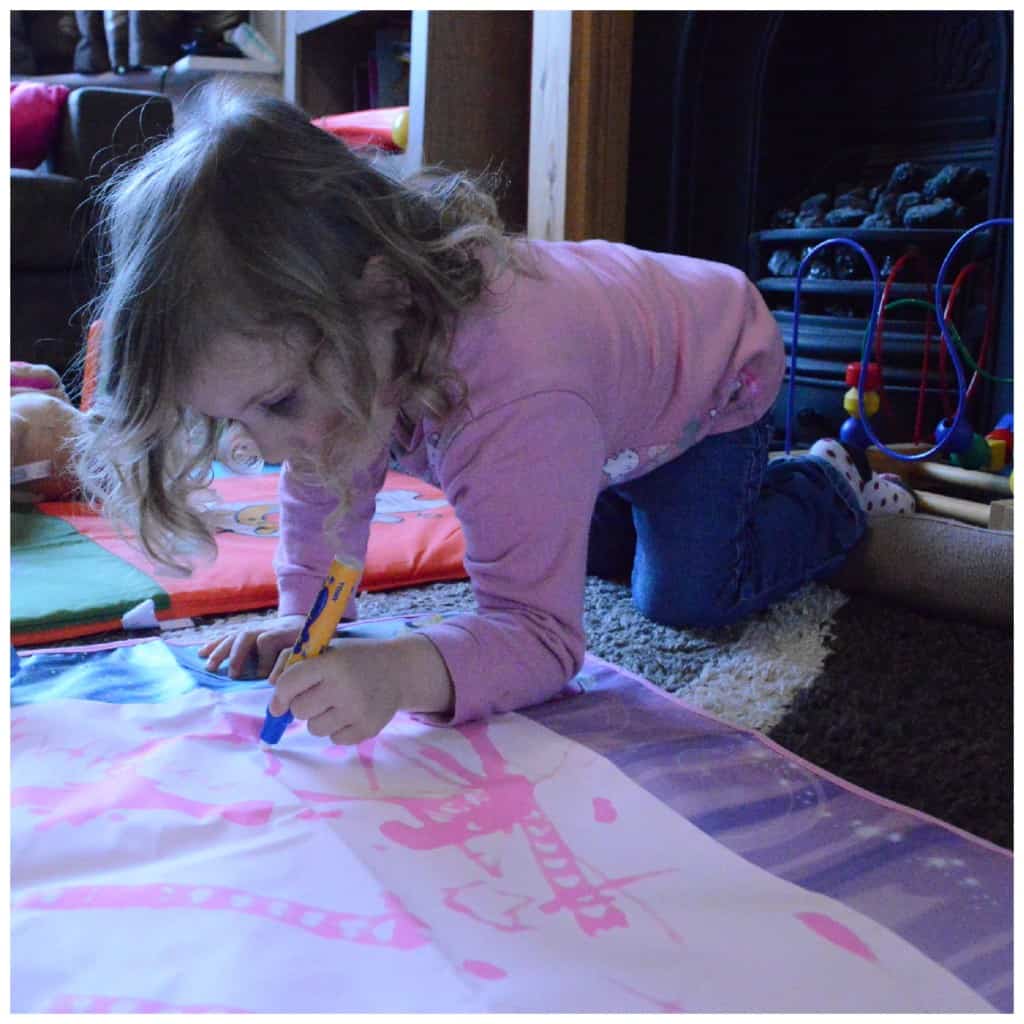 It's been out a few times now and we just love it for it's simplicity.  It's easy to set up, there's no mess to clear away afterwards, it's easy to manage with a baby in the house and it's perfect for a 3 year old.  I'd definitely recommend getting one if you are like me with 2 or more children 3 years and under.  It would make a perfect gift for a 3 year old also regardless of whether they had siblings or not.