I have to admit I was quite excited about getting my hands on Justin Fletcher's new album, Just Party.  When it arrived, we had to listen to it straight away, so it went straight in the car CD player.  Princess was very excited, Daddy was too but he just didn't know it yet!
There are 19 tracks on this new album, so it is guaranteed to keep your party going until the birthday cake arrives.  There is something for everyone on this playlist from modern hits like Happy and Rather Be, to some great tracks from the archives like Tiger Feet and La Bamba.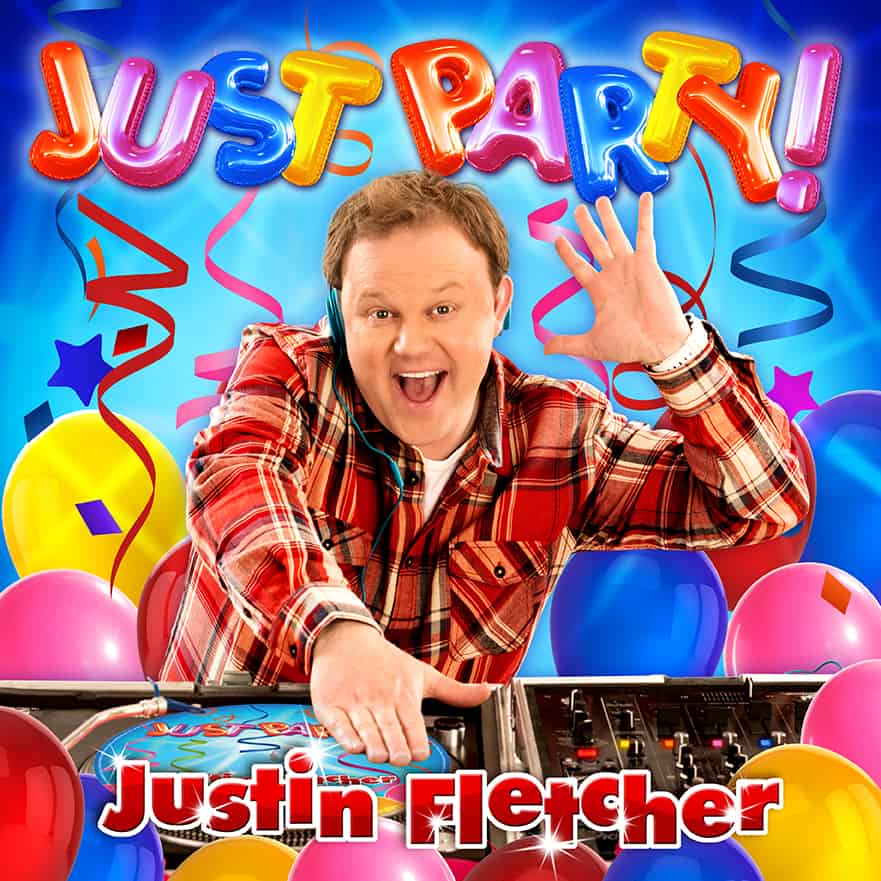 Our favourite at the moment is The Macarena.  Justin has had some fun with the lyrics on this track and you'll recognise the tune but there's a new party twist with the words.  I guarantee you won't be able to get them out of your head and that they will bring a smile to your face.
This is a great value party album, that you'll be able to use again and again at £10.99.  All the tracks are fun and upbeat and I'd defy anyone keep off the dancefloor when Cotton Eye Joe kicks in.  There's also a funky new version with a Justin Fletcher flavour of the Frozen classic, Let It Go which I'm sure will end up on repeat in so many bedrooms across the country.
You can grab your copy of Justin Fletcher – Just Party over on Amazon , or you might just be in time to enter my competition to win a copy of your very own.
We were provided with a copy of Just Party – Justin Fletcher for the purposes of this review but all views are my own.