Cheese has been a favourite food in our household as long as I can remember.  Teen has always enjoyed cheese, from being very small.  One evening I remember sitting in the lounge and I could hear the pitter patter of tiny feet running down the stairs.  Expecting to see a little face appear in the lounge, I didn't rush to see what was going on.
The little feet didn't appear in the living room, instead they rushed back up stairs with some haste.  Of course, this required some investigation on my part and I went to find out what was going on.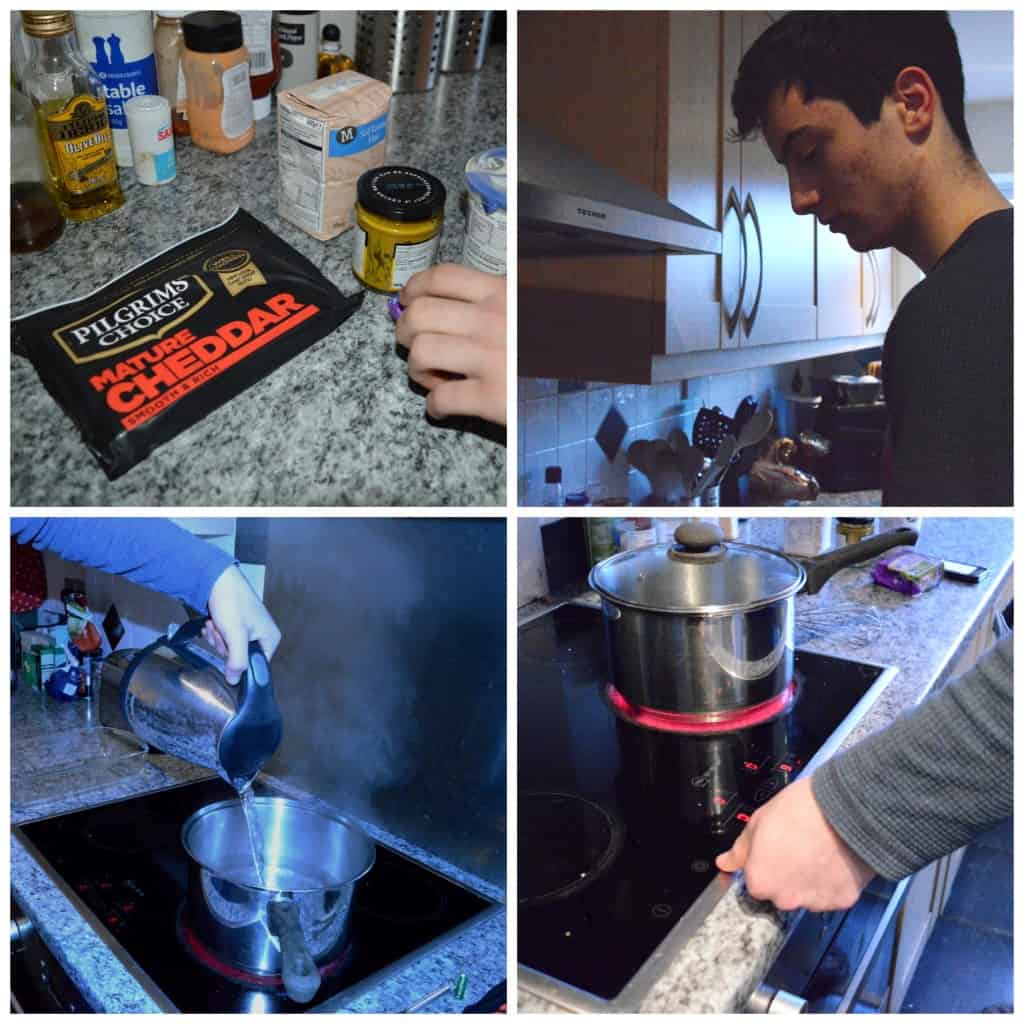 My son, who was about 3 or 4 at the time had decided he wanted a midnight snack, and took the whole block of cheese from the fridge and promptly stuffed it down the side of the bed when I appeared to find out what was going on.
Teen is 17 now and still eats a lot of cheese.  It's dawned on me that he is going to be leaving in just over a year and he could do with a few more culinary skills to his bow beyond beans on toast, with cheese of course!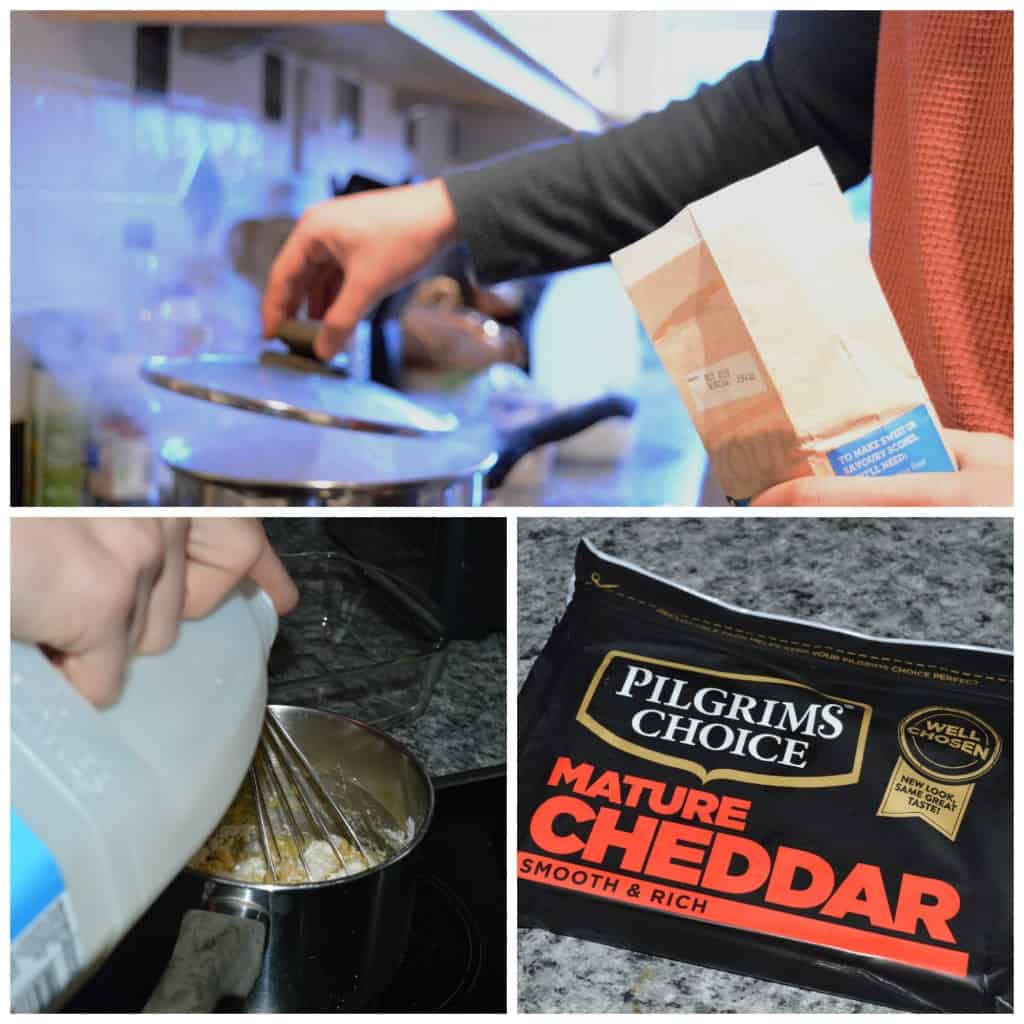 We have agreed that he will plan and cook the family meal at least once a week.  This request wasn't met with quite the enthusiasm I expected.  So, the only place for me to start was with the Pilgrim's Choice website.  They have a great selection of recipes including a selection on Family Favourites.
After much browsing, Teen decided to make Macaroni Cheese for our tea on Sunday.  I have to say for a first effort he did a great job, and it saved me cooking too!  The recipe was for 2 so he had to double the ingredients.  I think he secretly enjoyed his cooking experience, and was incredibly satisfied to sit down to a meal he'd cooked.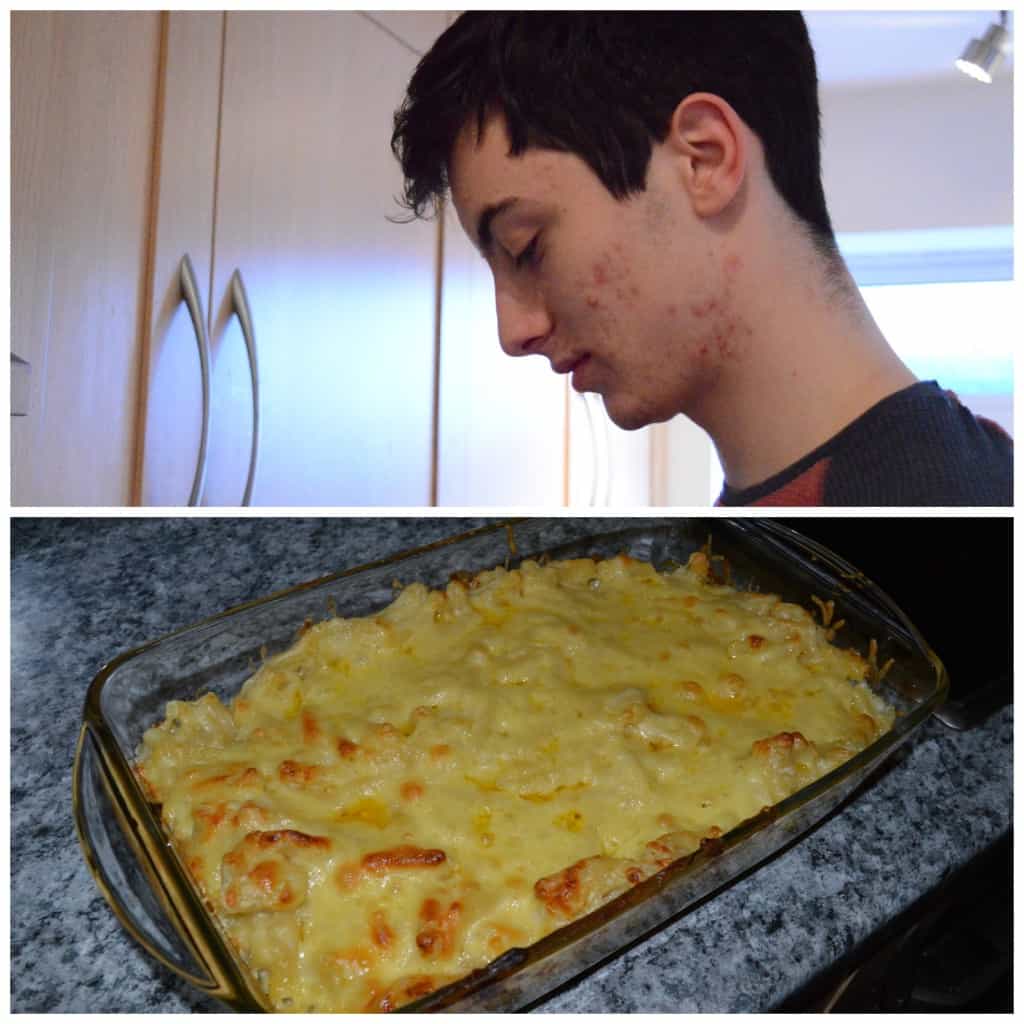 I wonder what he'll conjure up this week.  I'll be dropping hints it's Great British Pie week, in the hope we get the Choice and Onion Pie.
Macaroni Cheese (Serves 4)
500g Macaroni
1 Pack Of Pilgrims Choice Mature Cheddar  for sauce and 4oz for topping
4oz (125g) Self Raising Flour
2oz (60g) Butter
2 pint of Milk
2 Tbsp Double cream
1 Tbsp  English Mustard
Salt & Pepper to taste
Cook macaroni in boiling water for 10 mins and then drain well.
Melt butter in a large saucepan.
Add flour all at once with a little milk, beat with a whisk, slowly adding all of the milk. Keep heat low to prevent the mixture from going lumpy.
Remove from heat and keep whisking until smooth.
Return mixture to a higher heat and bring to the boil.
Once the sauce has boiled, reduce heat and add cheese, mustard, cream and salt and pepper to taste.
Gently stir the mixture until all the ingredients are melted into the sauce and remove from the heat.
Now add the drained macaroni to the sauce and gently stir.
When all of the macaroni is covered in sauce, pour all of the mixture into an ovenproof dish.
Sprinkle over remaining grated cheese.
Cook in oven (Gas Mark 6/200°C/400F) for 20 minutes until golden brown.
Serve with warm crusty bread or steamed vegetables.
This recipe is adapted a recipe that appears on the Pilgrim Choice website.
We were provided with vouchers to purchase the ingredients for this post