Princess turned 3 last week, and she had been waiting for this day for about 6 month's.  It wasn't the birthday, per se, but the idea of a party that had captured her imagination.
She'd been to a few now, and was looking forward to one of her very own.   We haven't had a party until now as we wanted her to be aware of what was going on and really able to enjoy the experience.
Keen to keep costs and stress to a minimum we booked a mid week party at our local soft play centre.  When Party Bags and Supplies got in touch to see if we'd like to review one of their party packs, it was perfect timing for us, and I asked Princess what set she would like for her birthday.
Without any dithering she went straight for the Pirate party theme.  She's a huge Swashbuckle fan, so these were perfect for her.  There were loads to choose from though, including Octonauts, Monsters Inc, Spiderman, Princesses and Jungle Animals to name but a few.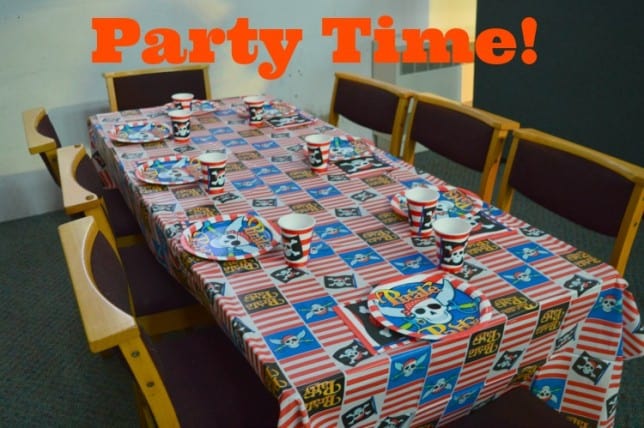 Our pack arrived just in time for the party and contained 8 cups, plates and pre filled party bags. It also came with a matching table cloth and a set of 16 napkins.
We really loved the design, it was bright and colourful, perfect for adding to the party atmosphere and a big hit with the kids too.  It gave our party a personalised touch which added to the overall experience for my daughter and her friends.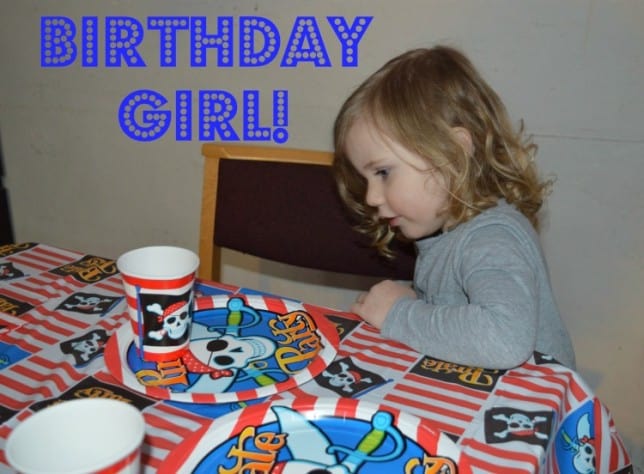 I was really impressed with the contents of the party bags.  They were perfect for the Pirate theme with a pirate activity and sticker book, gold chocolate coins, a Pirate puzzle, a telescope and an eye patch!  You'd be left in no doubt of what kind of party you had attended.
The pack cost £30 which I thought was reasonable considering everything you needed for your theme was in the box.   The quality of the contents did not disappoint either.  I'd have no hesitation I recommending Party Bags and Supplies if you wanted to take the fuss out of having a themed party.
We were provided with the Pirate Party Pack for the purposes of this review, but all views are my own