I think one of the biggest challenges for a busy parent is providing their children with a healthy balanced diet.  It is something I struggle with almost daily along side juggling the demands of busy family life.
I know when I'm at work, having just finished the 9-5, coming home and providing a good home cooked meal is sometimes just beyond me.  I have been that Mother that pops something in the oven that goes with chips and waits for it to pop out 20 minutes later.  We've all done, it haven't we?  I can't say I ever feel particularly good about it when it happens either.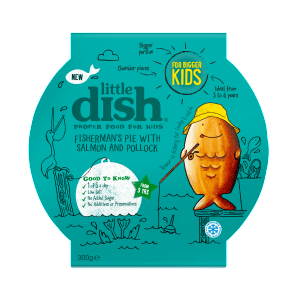 To avoid fish fingers becoming the norm, and to make my life a tiny bit easier, I find using specially prepared kids meals a real life saver.  I was delighted to find out that Little Dish had introduced a range for bigger kids, and jumped at the chance to try them out with Princess, who's just turned 3.  They are designed for kids between 3-6 years old, and there's 4 meals in the range to try out.
Princess's favourites were the Chunky Chicken Pot Roast Dinner and the Fisherman's Pie with Salmon and Pollock.  These meals were perfect for her with a side vegetables, and were ready from the microwave in minutes.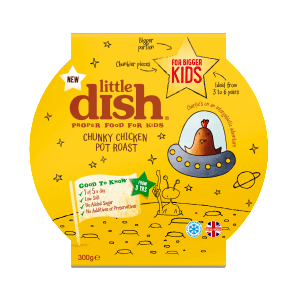 She wasn't so in love with the Mild Beef Chilli and Rice.  I think it was because it contained smoked paprika, which she found a little bit too much.  It isn't everyone's cup of tea, and I think it can be a bit over bearing for little ones.
These are definitely meals that I'll use again to support giving me demanding preschooler a healthy and varied diet.  The meals she liked were tasty, and free from all the nasties like sugar, preservatives and low in salt.
We were provided with a selection of meals in return for this post, however I would have no regrets in recommending this product to other parents to supplement their child's diet on days when cooking from fresh is just too much.