Princess requires a lot of interaction, and it's not always possible to give it to her with the needs of a baby to meet at the same time.  I have three days a week when it's just me and Little Pudding at the moment, but I have spent very little time with just the preschooler.  As her behaviour becomes increasingly challenging, the reality of this situation has hit me, and I wonder if she feels that her needs aren't being met.
It's one of those things that just creeps up on you.  After all, it's not that we don't spend a lot of time together.  Two days a week she's home with me and Little Pudding, then of course at the weekends we are together as a family, but we don't get Mum and Daughter time.
She has presented us with some challenging behaviour recently, which has made me reevaluate the time I spend with her.  When we went to the Sea Life Centre what I didn't mention was the monumental breakdown she had before entering the tunnel.  A full on tantrum where she hit the floor and didn't care whether she was about to be stampeded by the tourists waiting to catch sight of the Green Sea Turtle.
There was no calming her down or rationalising with her.  We walked back to the car to her wailing chorus at which point the baby projectile vomited over the back seat.  At this point I was reduced to tears, not knowing how we were going to get either of these kids back up the M42.  The joys of parenting, hey?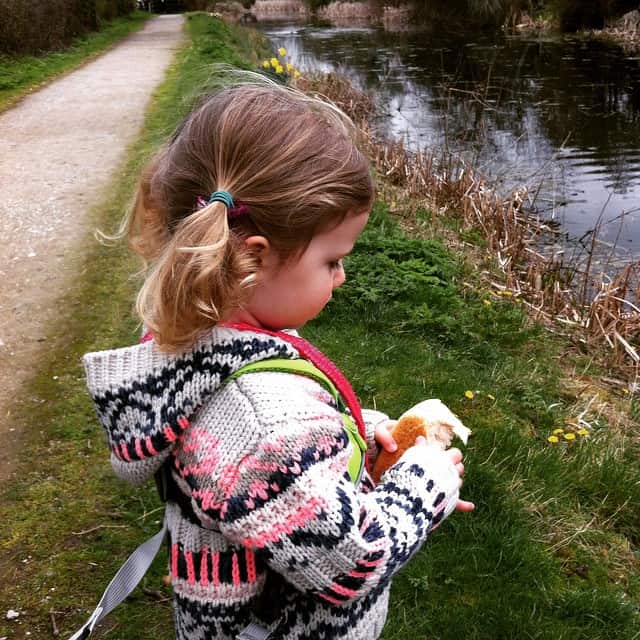 We think the large glass of freshly pressed apple juice may have been a factor in Princess's demise, but I think there is also the issue of the jealousy she feels towards her baby sister.  At the core of this is breastfeeding.  There are times when I just have to feed Little Pudding, and Princess has struggled with not being a part of this special time.
I think Princess and I are in need of our own special time, as to are Little Pudding and Daddy.  So today, the opportunity fell for us to, lets say, meander.  There was no particular aim in mind,  just to be together, Mum and Daughter.
We took a chunk of bread and fed some ducks and coots on the canal.  We spotted frogspawn and there were some little chicks too.  Princess loves wildlife and to have all this on our doorstep is a real treat for her.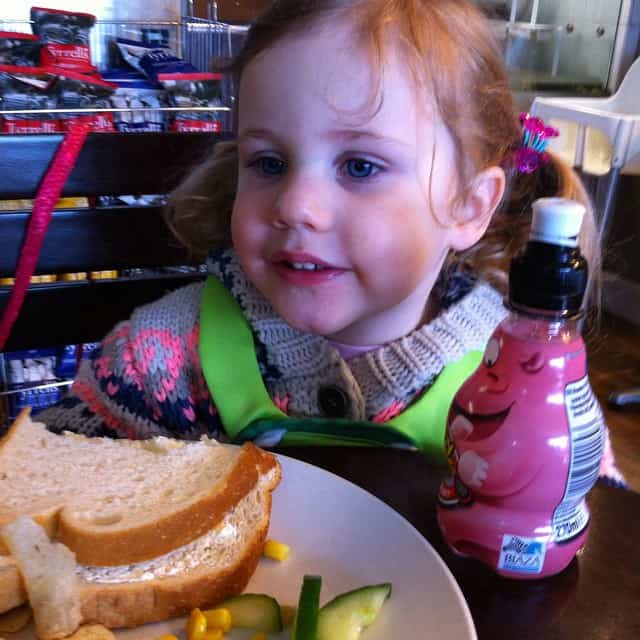 We stopped at a local cafe.  There's no shortage of eateries where we live either, so deciding where would suit our Mother and Daughter lunch took some doing.  We choose wisely as the kind waitress gave her a bag of chocolate coins to take away. Mummy had to stealthy conceal them, otherwise our lazy afternoon out could soon turn into a complete challenge if too much sugar was consumed.  I wasn't prepared to risk it.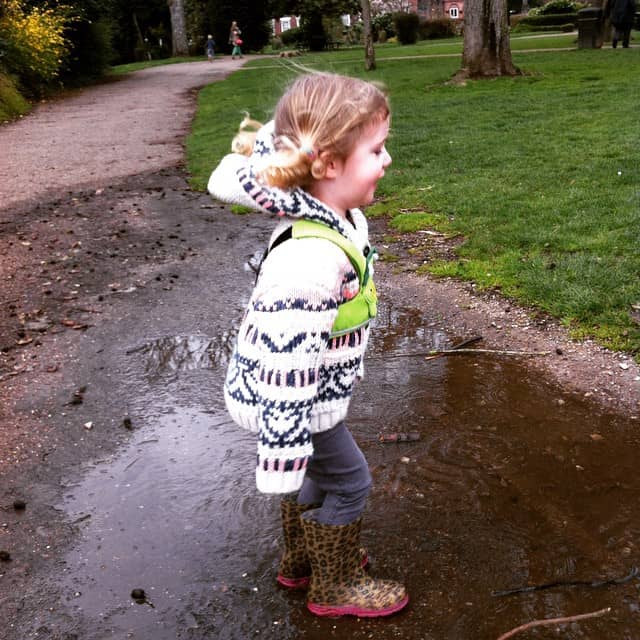 The whole point of wearing wellies is to jump in puddles, right?  She found a great puddle in the park and put it through it's paces!  She was so happy to be able to do her own thing, at her own pace, without hearing that the baby needed something, or had to be home by a certain time.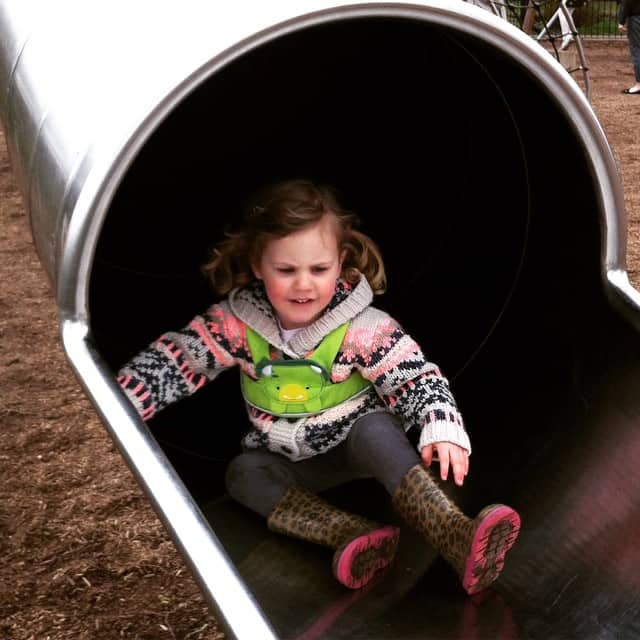 By the time we hit the play park she was a little muddy, but she was happy.  She could charge around, and I could follow her as there was no buggy to try and push through the mulch.  This was our time and her needs could come first for a change, without anyone else's interfering.  We felt connected, which is a big deal as there have been times in our relationship when we have completely lost touch, but more on that another time.
Are you able to make one to one time for all your children?  Does it make a difference in their behaviour?