Cloudbabies is one of the cutest concepts in children's television, and now they are one of the cutest toys too!
The Cloudbabies usually live in their cloudy house and look after the sky with their friends but we've been lucky enough to be sent our very own to play with and review.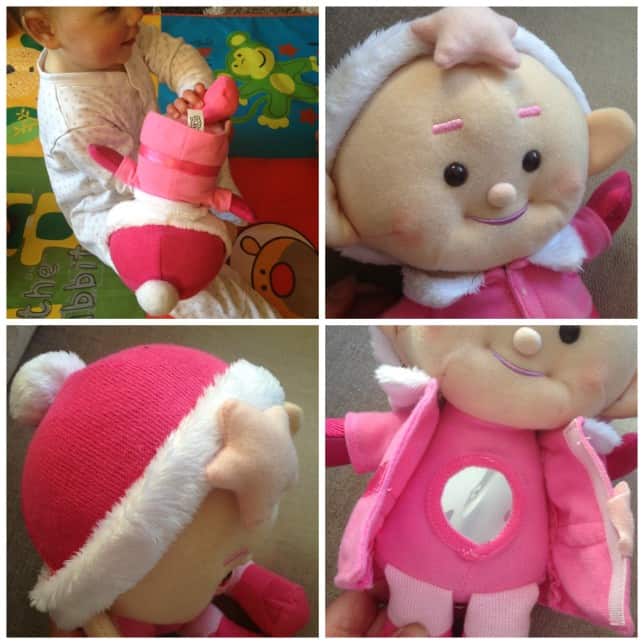 Baba Pink is a lovely toy, and you can tell from the outset that it's really well made. Little Pudding (11 months) and Princess (3 years) have both enjoyed playing with Baba Pink, in fact we would have been better off having 2!  It would have saved some arguments here.
Baba Pink's face is immediately engaging for babies and toddlers, and full of lots of different textures for them to explore.  The star and fur trimmed hat give her great features, and she even has a bobble.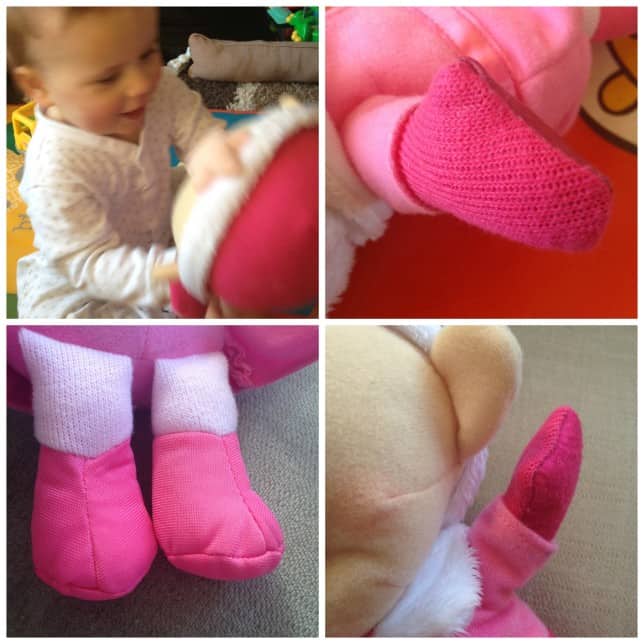 It didn't take long for Little Pudding to realise that if you gave her a good shake she made a lovely sound and there's lots of other textures for her to explore.
The most exciting part though is finding the hidden mirror on Baba Pink's tummy. Both my children get really excited about seeing themselves, and finding their reflection on her tummy under her jacket is a lovely game to play with them.
We've really enjoyed having Baba Pink, and would definitely recommend it for other children, whether they are a fan of the show or not.
We were sent the My First Cloudbabies Baba Pink in exchange for this review but all thoughts are my own.