Did you catch my rant about smoking last month?  Now that Spring is in full swing and we are spending more and more time outdoors as a family, the more I notice how many people are still addicted to cigarettes.  I used to be a smoker when I was younger, and I can really appreciate how hard it is for people to kick the habit, but it's so important to keep trying.
With the better weather, I think everyone starts to become a bit more active, eat healthier and want to get in shape in time for summer, especially if you're planning to hit the beach.
A great step in the right direction is to switch from smoking cigarettes to vaping as a possibly healthier alternative.  I've noticed a lot of smokers have chosen vaping now, believing it to be a far less destructive habit.  It definitely doesn't smell quite as bad! Friends of mine have managed to kick the habit altogether, using vaping as a way of weaning them of cigarettes and reducing their nicotine intake. I buy my vaporizer and vape wholesale gear online from any reputable store, it's so easy to buy and there's so many options available. I'm constantly seeing them with a different e liquid in their e-cigarette! In all fairness, the e-cigarette really has made such a difference to them. A popular vaping device is a Juul Pen, it's popular as it's small, very descreet and looks nothing like the normal vape pens, it also has a wide range of flavours that are sold in pods which is a much less messier way to refill your vape pen than those that use the traditional bottle method. If you'd like to try a Juul Pen check online as there are often juul coupon codes available making it even cheaper to give up smoking.
Perhaps it's time to take a leaf out of Katy Perry's book.  She runs the perfect line between good and bad girl, but even she has drawn the line at continuing her smoking habit.  The singer has been spotted vaping numerous times over the past year or so, and who doesn't want to be as glamorous as Katy Perry, right?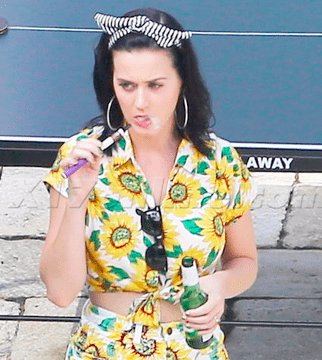 Notorious bad boy and party animal, Charlie Sheen has even ditched cigarettes in favour of vaping.  He's got such strong beliefs in the concept he's  now a partner in a vaping company.
Even Lindsay Lohan, conscious of the effects smoking has had on her skin, turned to vaping in 2011 to reduce the aging effects cigarettes were having on her.  We know all too well how smoking can quickly age a person, let alone the wider health implications.
Now's the perfect time to make that switch, and take a step closer to that healthier lifestyle.
This is a sponsored post