This week two very excited little girls made their way to the Theatre Royal Nottingham, escorted by their Mummy's of course, to see the all new Ben & Holly's Little Kingdom Live Tour.
Leading up to the show had been a little like the long journey to that long awaited holiday, but in stead of 'are we nearly there yet?' it was 'are we going to see Ben & Holly today?'.  We had to do the all famous sleep countdown so Princess knew exactly when she was going to see it.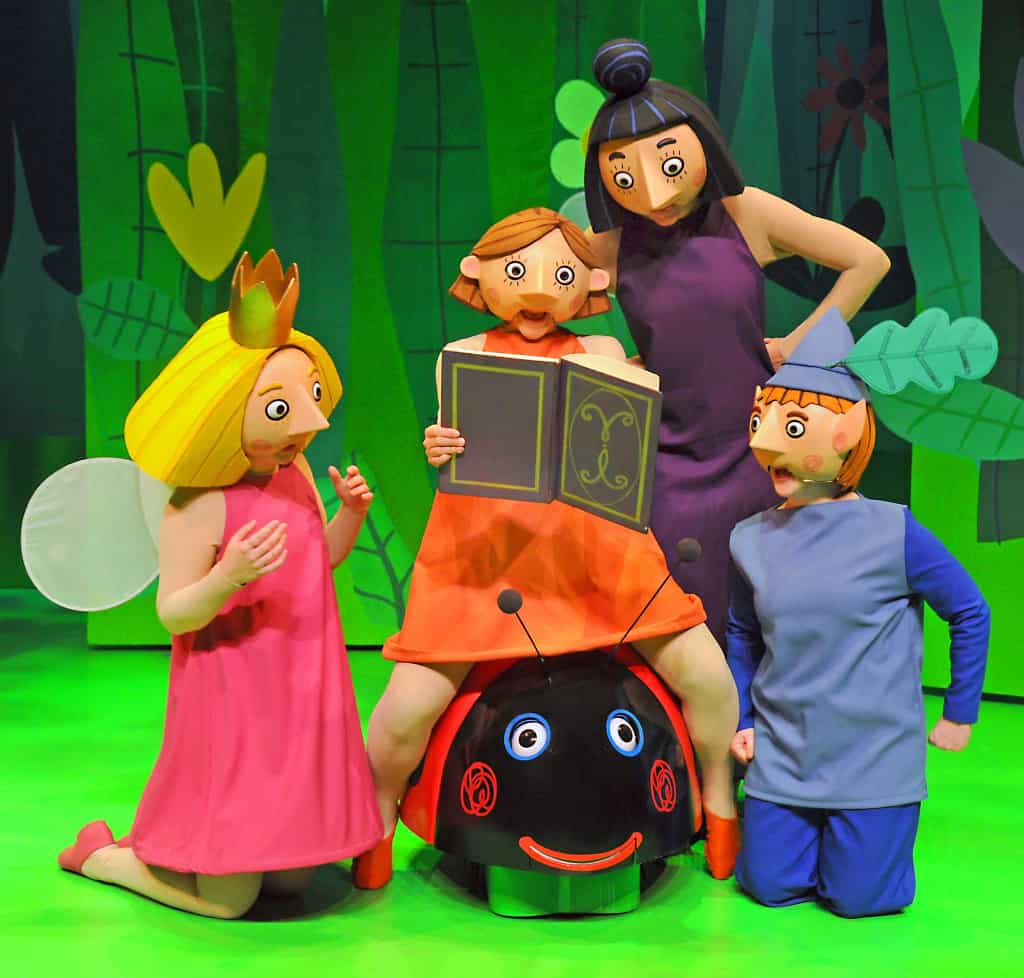 After a long wait, the day arrived and I have to say the show did not disappoint, either me or the kids.  Ben & Holly's Little Kingdom Live Show is a colourful spectacle right from the start, with singing, dancing and lots of magical fun that every fan will enjoy.
You follow Ben & Holly as they realise they are different and have to negotiate a magical game of hide and seek before being whisked of to find Lucy's tooth and taking her back to the Little Kingdom where some interesting things happen on the King's birthday.
The show really is the very best version of a children's cartoon bought to the stage that we've seen.  The characters might as well have walked straight out of the TV with the set right behind them.  It's packed full of interaction so the young audience can get involved right from the very start, playing along with Ben & Holly's fun and games and Nanny Plum's mishaps.
We had a great time at the show, even after the Jelly flood!  I'd really recommend this to any Ben & Holly fans and it gets a big thumbs up from Princess too.  If you'd like to find out if it's stopping by a theatre near you, you can get more information at Ben & Holly's Little Kingdom Live Stage Show site.
We were provided with tickets to see the show in exchange for this review but all view are my own.