There are some things that stand the test of time when it comes to play, and the simple good old fashioned ballon is one of them.  I've yet to see a kid that doesn't get excited when a ballon is inflated and my two are no exception.
Recently we were asked to review a new toy concept, called the Bubabloon, which makes a balloon a lot safer to play with.  I was pretty shocked to find out that the balloon is actually quite dangerous and is responsible for more childhood deaths than any other toy.  Something I had never been aware of until now, but of course a burst ballon could present a choking risk to a small child.
The Bubabloon is a cotton cover which you inflate the ballon into so that, should it burst, the parts of the ballon are completely contained. It's such a simple idea, but ingenious at the same time.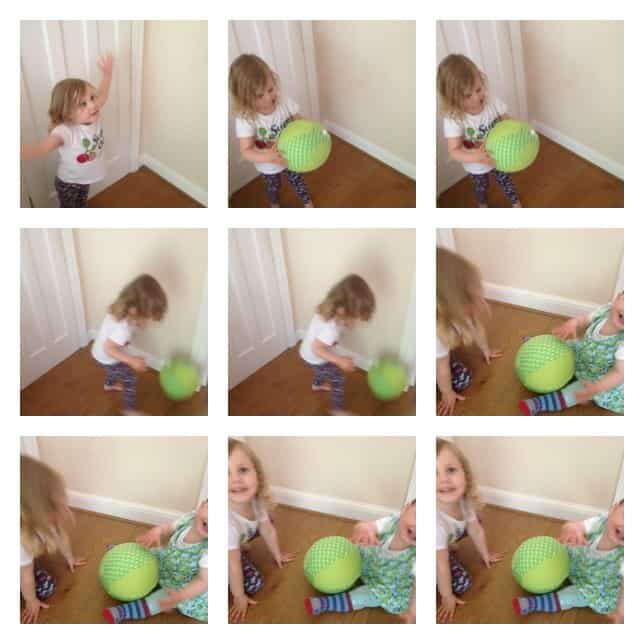 It's made from cotton, and ours is a lovely bright green.  It is really well made, and I can't see the stitching coming undone any time soon, and you can see these little scamps are going to put it through it's paces.
My daughters are 1 and 3 so I think they are the perfect age to enjoy the Bubabloon together.  The ballon is still light enough for them to throw it and the baby can still manage it with ease.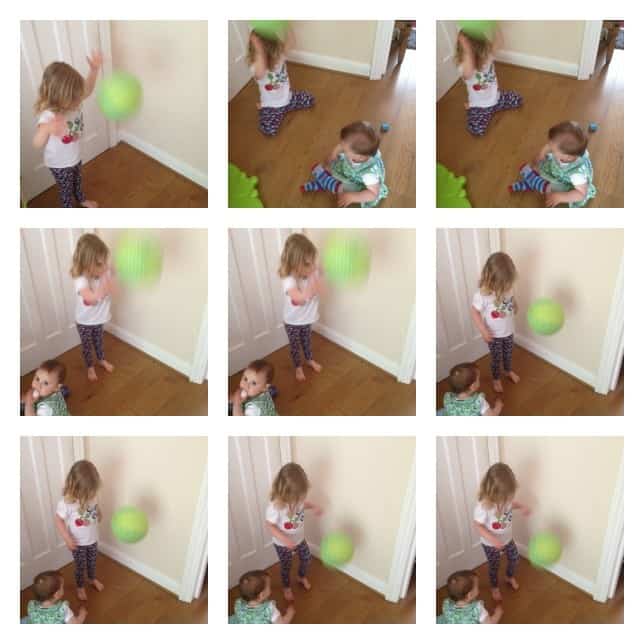 It was better for them to play with than a ball, as my preschooler can get over excited and doesn't know her own strength.  It didn't matter how hard she threw the ball, her little sister wasn't going to get hurt.  She just thought it was funny if she ended up with a bubabloon in her face.
Overall we have enjoyed having the Bubabloon to play with, it was definitely a great toy for them to share together, and it was reassuring to know that it was a lot safer for them too.
The Bubabloon comes in a handy pouch and can easily be stored in a handbag for taking out and about.  I can see that coming in useful at the park for us, so the girls can play together without anyone getting hurt by a heavier ball.
If your children love balloons, I think this would be a wise investment for them.  The balloons will last a whole lot longer, and you'll know they won't come to any harm either.
We were sent the Bubabloon in exchange for this review, however all opinions are my own.