I have dreamed of a holiday for so long, and the time has finally come to get planning something we are all going to remember.  What with babies and exams, holidays have been put on hold, until now.  It's a big year for us, I'm 40 and teen is turning 18.  There's been lots of changes too as I embark on a new career and Daddy has seen an amazing promotion literally land in his lap.  We'll talk about how jammy that was in another post!
What better way to celebrate, but with a dream holiday and what could be more inspiring than a visit to the beautiful Eastern Caribbean Islands of Antigua and Barbuda.  The more I read about this charming destination, the more I fall in love with it.  The thought of seeing the turtles in October, in their natural environment is so exciting.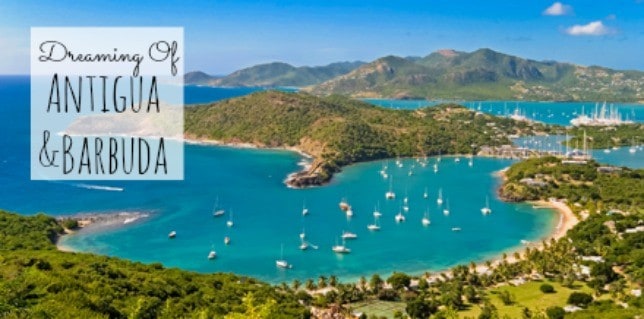 Antigua & Barbuda boasts the friendliest people in the Caribbean if not the entire world.  With friendly smiles and open hearts they welcome visitors to their beautiful island to share all that it has to offer.  We are really looking forward to their warm welcome.
We love beaches, but we need our holiday to have so much more.  We are a diverse family with different ages and interests.  We like to relax, but we like to be active too.  We enjoy exploring and soaking up new experiences and culture, so these islands are the perfect choice for us.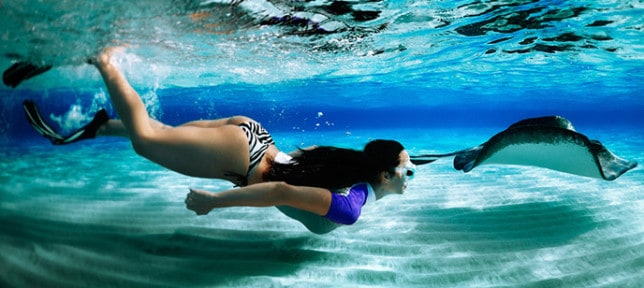 I know that teen would never forget zip lining through the canopies of the Antigua rainforest or swimming with the stingrays.  The rest of us who like to be a little closer to the ground will enjoy taking on the safari jeep tour to the island's well known historical sights, to get a different view of what Antigua & Barbuda has to offer.
As well as the beautiful scenery these exotic islands have to offer above the land, the underground secret caves in Barbuda I know will take our breath away.  One of the must see destinations of this smaller unspoilt island, Dark Cave boasts fresh underwater pools that are home to rare crustaceans.  Also, Indian Cave is an inspiring prehistoric site, displaying small Amerindian rock carvings.  It will be awesome to see something that has survived for so long.
No holiday is complete without sampling the local cuisine, and what could be better than sampling the national dish, fungi and pepperpot with a shot of authentic caribbean ginger beer.  Daddy will also love the islands black pineapple, said to be one of the sweetest you'll ever taste.  He's a really big pineapple fan!
You never know, after enjoying beautiful days exploring the islands activities and nature, there might just be time for Mum and Dad to experience a little of the romance the islands have to offer.  This will definitely be a holiday to remember, in more ways than one.
You too can follow Antigua & Barbuda on YouTube, Twitter, Facebook, Pinterest and Instagram to keep up with all these beautiful islands have to offer.