Did you know it's National Friendship Day on 30th July?  Nope!  I didn't either until the lovely people at Lands End got in touch.  They wanted to help me celebrate this important occasion, and asked me to pick a present from there collection that I would send to my blogging bestie.
Now, anyone who know's me online will know that my blogging bestie is Kaz over at Ickle Pickles Life And Travels.  We started blogging at about the same time and we've been able to meet up at a few events now.  This has been awesome and we are so looking forward to going to our first BritMums Live together at the weekend.  She was the obvious choice to choose a gift for.
It's been amazing that blogging has allowed us to become friends not only online but in real life too.  She's been a huge support to me, at a time in my life when I really needed it.  I love working with her on the #MyFavouritePost linky and the recently launched Mums Channel.  There's more to come from us too, so watch this space!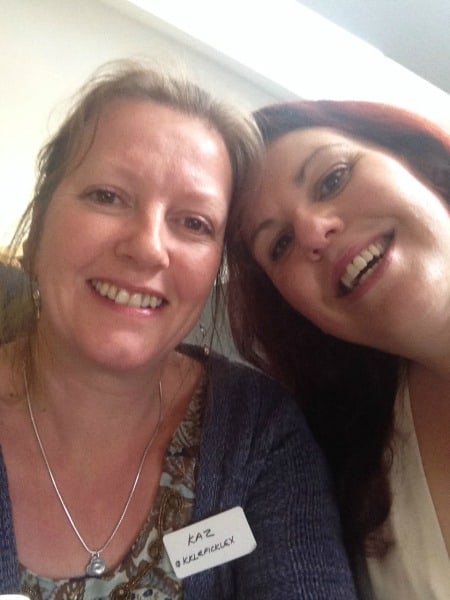 Choosing a present for anyone can be really hard, whether it's a friend or family but I think I've got the perfect thing.  Lands End have a great choice of bags and accessories, so something from here seemed the obvious choice.  They always fit, they can go with everything in the right colour and every woman needs a good bag don't they!
I wanted something for Kaz that would be useful and practical.  I know as a blogger and a Mum, she will have a lot of stuff to fill a bag with.  You know what it's like don't you, Mums?You've got your IPhone, the toy phone, a notepad, pens, purse, makeup, wipes and so on.  Knowing what a busy Mum and blogger Kaz is, it had to be the Slouchy Straw Hobo Bag.  I think this will suit Kaz's style, and hopefully it will be a big hit when it arrives for her.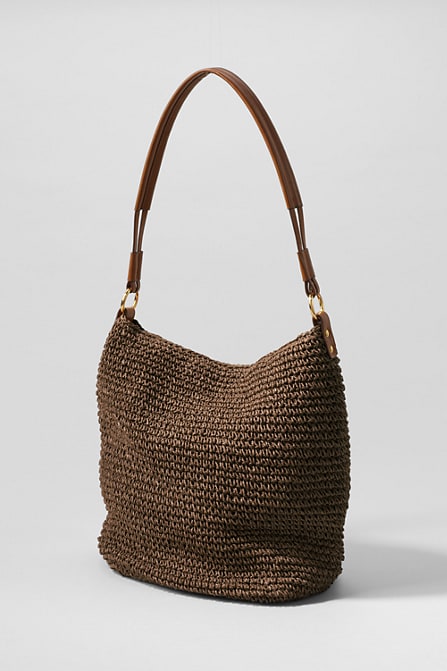 A little bird told me it was her birthday too, so talk about two birds and one stone.  Thanks so much Land's End for letting me choose a gift for my blogging bestie, I know she is really going to appreciate this.
Lands End Are Sending Kaz A Gift On My Behalf In Exchange For This Post, Isn't That Lovely Of Them!