My Little Pudding recently turned one, so when Wicked Uncle got in touch to see if we were interested in reviewing any toys, I was there like a shot.  Yes please!!  Now these guys make some pretty mighty claims, and I was pretty keen to find out if they were in fact The Worlds Best E-Toy Shop.  They weren't someone I'd heard of before, so I was a completely new customer to them.
Firstly, I love the layout of the website.  It is really easy to find toys that are going to be suitable for any child.  There is a boys and girls section, and then it's broken down into ages.  I think this is a great idea, especially if your buying a gift for a child and your not normally au fait with the ways of little people.  This simple structure is going to help you out no end.
There's no flash adverts or short term offers there to distract you, you can just go and look at what's suitable straightaway.  It's a really pleasant online shopping experience.  There's just enough choice to give you variety but not so much you feel overwhelmed with options.
For Little Pudding I chose the Pretty Purse Fill & Spill and the Stack & Pull Wooden Train.  These really appealed  as she is really exploring the world with her hands and all one years olds like little toys they can manipulate with their hands while they are building up their fine motor skills.  She's really interested in putting things together, pulling them apart again and copying what you're doing so these toys ticked all boxes.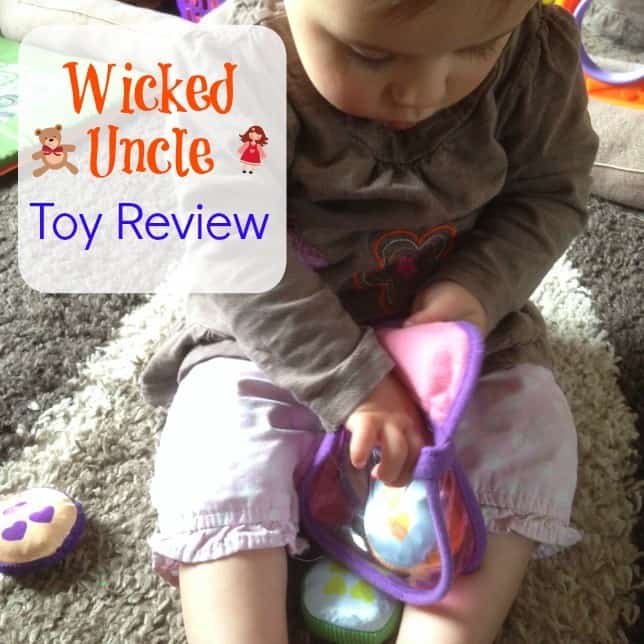 The ordering experience is brilliant.  The toys were despatched the very same day and were here in time for Little Pudding's birthday.  It only took a few days to receive them.
The toys were the perfect choice too.  Little Pudding has really enjoyed playing with them and the quality is brilliant.  The Pretty Purse Fill & Spill is a complete toy set in itself, perfect for taking out and about or on holiday with you as it's really light and compact.
There's loads to explore, as the set contains coins in a purse, a set of keys, a phone, a mirror and it's all inside a great see through handbag.  There's loads of different textures to all the different parts and we have enjoyed playing some 'real world' games like talking on the phone.  It's been a big hit, with the both of us really.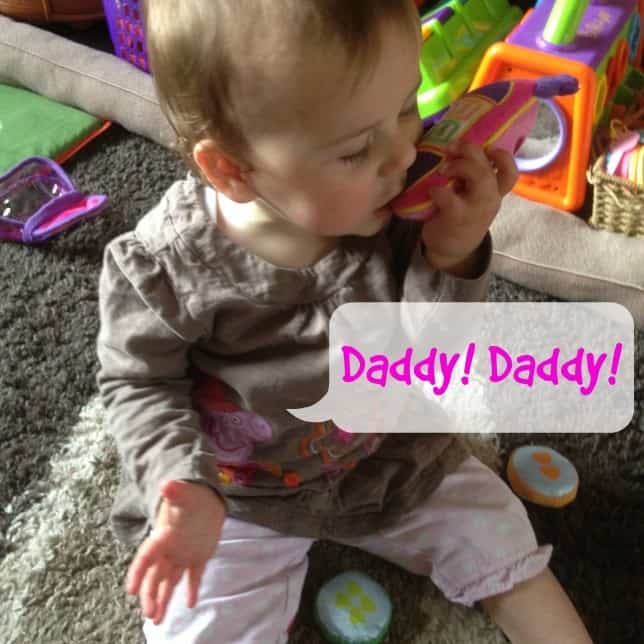 As I'm a huge fan of wooden toys, it was difficult not to fall in love with the Stack & Pull Train.  This is so well made, with lots of different shapes and colours.  The 'bricks' are the perfect size for little hands to put onto the train, and its also got a cord to pull it along.  All in all this is a perfect toy for boys and girls.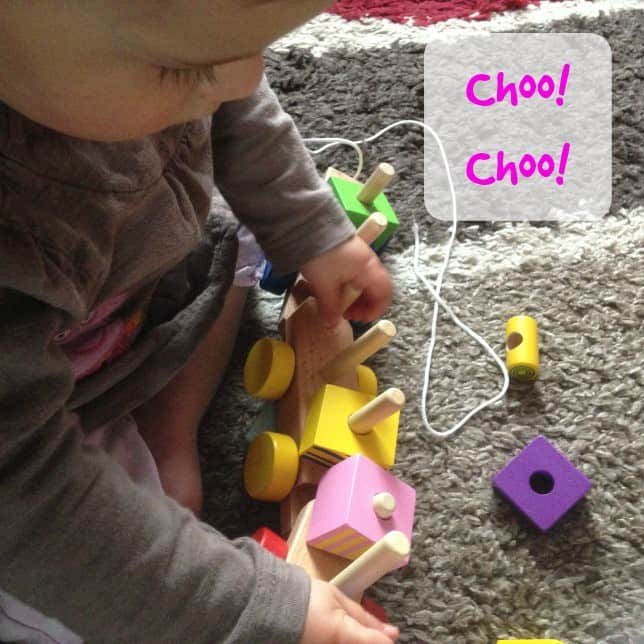 I have to say we love Wicked Uncle, and I'm so glad we've been introduced to it.  It has a great selection of unique and original toys and I'll definitely be using their site again.  It's a lovely feeling to know you've managed to find something really special for a child, and here's the place to do it.  If you've got a birthday or special occasion coming up, I'd strongly recommend taking a look at Wicked Uncle.
We were provided with a voucher to purchase toys from Wicked Uncle, however all views are my own and I have no regrets about providing this post