Teen has been learning to drive since January, and we are just getting to the point where he's thinking about his theory test and preparing for his final practical test. It's not going to be long before he's on the road all by himself. I'm sure you can understand that, as a parent, that this is a pretty scary thought.
I made sure he was prepared for getting into a car before being let lose on the road, and he took part in some lessons for under 17 year olds. These were so helpful, as it meant he could concentrate more on what was going on around him, instead of the workings of a car from the off.
I took ages for me to pass my test, and even longer to understand how to look after a car. When it is your own child about to take to the road you look at things a lot differently. There is something really glamorous about learning to drive for young people, it's seen as a right of passage in some respects but thinking about car safety doesn't have quite the same appeal. Getting him to understand it's really important, especially when it comes to tyre safety, is going to be a whole new challenge.
Teenagers need incentives don't they, so I've decided, before I let him loose in the car he needs to understand a few things about looking after it. One thing I've also learned is they don't really like listening to their parents and seeing as there is such a lot of information online I decided to use the Point S tyres website. They have some great information about how to check your tyre pressure and what is a safe tyre tread. It's not just teenagers who should look into insurance, but the professionals who help fix our cars should too. When there's a problem, we all call up tyre fitters or windscreen fixers and their jobs are pretty risky sometimes. If you work within this industry, you may want to look into a site like i4mt, who provide low cost motor trade insurance from the specialists.
The information on their site is really easy to understand and it will be a useful resource for him as he gets older. Young people are so used to doing everything online these days, it will be helpful for him to know he can buy his tyres from there too.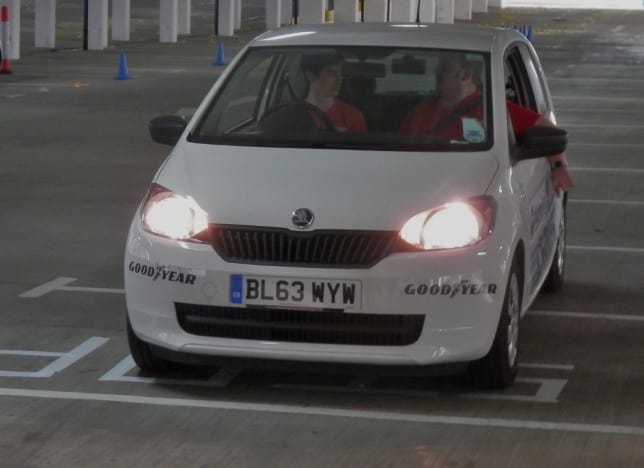 He's a really big fan of YouTube too so before I hand over the keys to the Toyota Corolla I'll be getting him to watch some videos on how to change your oil and why water levels and and anti freeze are needed to. He really seems to enjoy taking information in this way.
There are so many elements to being responsible for a car other than just learning to drive. It's great that there are networks like Point-S car tyre dealers that can help you get your young person on the road safely and also let you book tyre related appointments online. He'll be wanting to take his girlfriend out for a spin as soon as he's passed, and I'll feel a lot more reassured as a parent that he knows how to look after a car as well as drive it.
How did you help your teenager when it comes to looking after car?
This is a collaborative post