My First Cloudbabies Baba Pink was such a big hit with the girls in our house, when we were offered the chance to see what they thought of the new plush miniatures it was a no brainer really.  We had to add them to our toy collection.
Two gorgeous little cloudbabies arrived straight from looking after the sky, to meet the girls.  There was a Baba Pink Blankie and a mini baba yellow.  As soon as they arrived the girls started getting to know them, checking out all the lovely little details.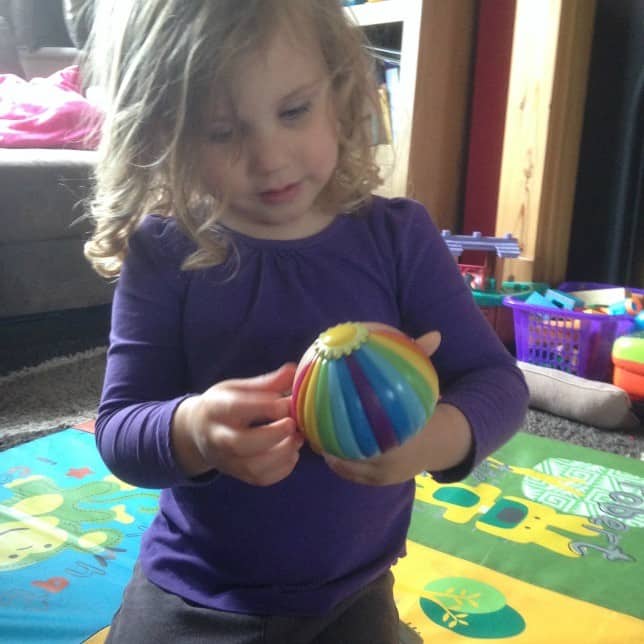 Baba Pink Blanki is perfect for a bedtime toy for girls.  She comes with her own blanket, similar to a child's comforter.  She's soft and snuggly, perfect for curling up with a bedtime and has all the lovely details of the CBeebies TV show characters including the rainbow hair.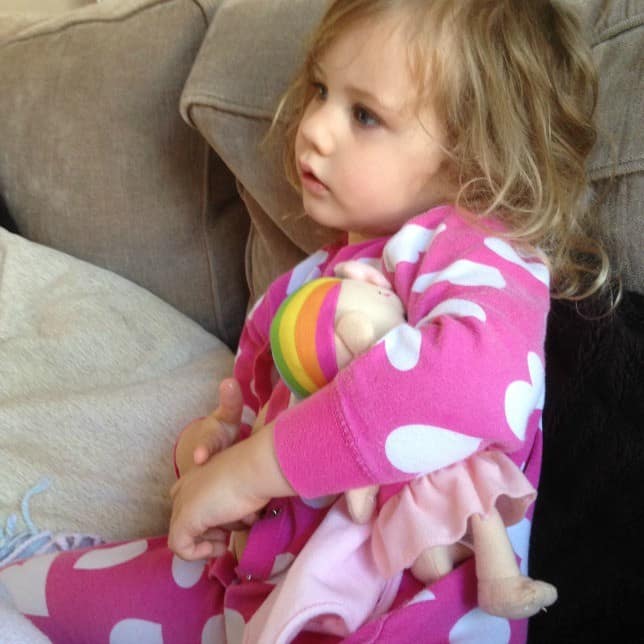 Baba Yellow miniature plush is equally as adorable with her sun dress.  A little smaller than baba pink, she was perfect for Little Pudding who enjoyed exploring all the different textures she was made off.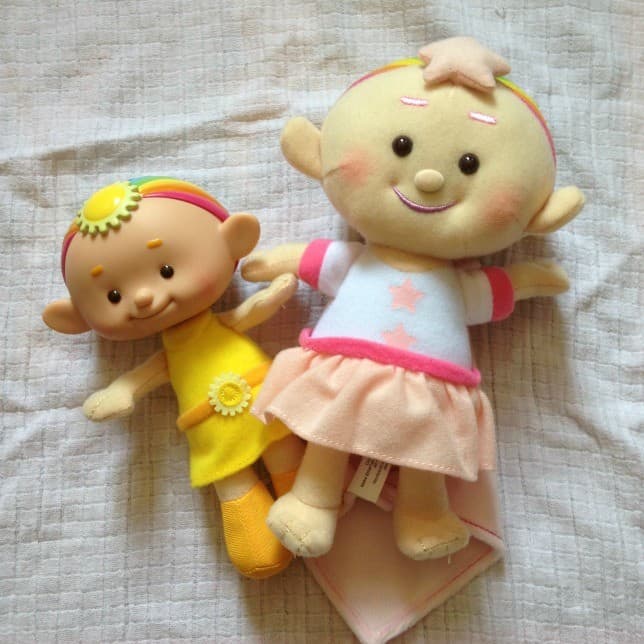 The girls have really enjoyed playing with their new cloudbabies.  They are an ideal little treat or pocket money toy I would say.  A great toy for girls who enjoy the show and love role-play games and having a toy for bedtime.
We were provided with the Cloudbabies Toys in exchange for this review, but all thoughts and opinions are our own.