When my son first arrived into the world, I was overjoyed on so many levels.  I was so happy to have a boy, due to the disastrous relationship I had experienced with my own Mother.  I hoped that having a son would mean a clean slate for me.  Perhaps it  would protect me in someway from making the same mistakes my own Mother had made.  My fear of history repeating itself was very overwhelming when I first became a Mum, over 17 years ago.
We had a really good relationship when he was a child, we were incredibly close and it always felt like me and him against the rest of the world.  When you're a single parent I think your bond is so much stronger with your child.  Little things make a big difference like they are always sat in the front of the car with you as soon as they are big enough, they are the person you share the sofa with when you're watching a film together.  We shared out lives together in a different way to two parent families.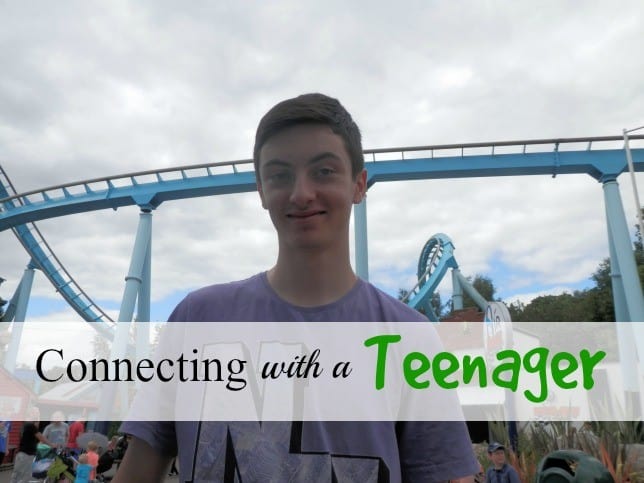 As he started to become a teenager, and develop his own likes and dislikes things began to change.  It became apparent that we had very little in common.  He had never been a fan of shopping, we didn't like the same things on TV anymore.  I wasn't a fan of gaming, or sci fi, and he really didn't get Hollyoaks.
As our relationship started to shift, and we had very little common ground I really struggled with how to maintain our relationship.  It would have been easier to talk to a stone at some points, as I got really fed up with grunting, but I knew as a parent I had to keep trying.
Despite the challenges our relationship faced, I always made sure he knew I was there for him, supporting him every step of the way.  Despite the awkward conversation, we would sit at the dining table every night for dinner and talk about the days events.  Granted, some days this was a painful excerise, but other's he would share something he'd really enjoyed that wasn't about gaming or sci-fi and there would be an opportunity for our new relationship to grow a little more.
It's during these conversations that I've been able to cease small opportunities to lend a helping hand with a school project, point him in the right direction for getting a job or maybe even give some advice on girls (OK, maybe that didn't go quite so well!).  In these moments, he has realised maybe I do know some stuff and perhaps it just is worth listening to me from time to time and we have been able to find a new connection as he's grown older.
I'm so glad that I made the effort to sit at the table with him, from as early as I can remember.  If we'd have been a TV dinner family, these small precious moments would have been lost.  Raising teenagers is one of the biggest challenges of parenthood, and it can be really small things that make a lot of difference.  I think this ad from Leroy Merlin captures the parent and teenager dilemma perfectly.
What things have helped you to connect with your teenage children?
If you enjoyed this post, you might also like things to do with teenagers.
This is a collaborative post.