Well, the sun came out in force last week for most of us. Wasn't it lovely? I like to see parks filled with children kicking balls around and enjoying ice creams, making the most of the British Summertime. It puts our long dark winter, where we go into a typically British hibernation, right behind us. It's like it never even happened when the sun starts shinning. It can feel great to have that warmth on your skin, however, for some, it can be a little bit too hot, and the need for an HVAC Service to repair that old air conditioning can be what is most needed during this time for those who still hibernate during like they do in winter.
The good weather has made me think of all the things I'd love to do this summer with the family. This country is steeped in tradition, and that doesn't stop at how we enjoy the good weather. We enjoy country pubs, trying out some Tennis Lessons and visit the outdoor theatre (even when it's raining!) to soak up the lazy summer days.
As we are all about new experiences, this summer definitely requires a bucket list. The girls are a little bigger and can do more than last summer. Little Pudding would only have been a couple of months old so getting out of the house would have been an achievement in itself, let alone getting out of the house and getting to the beach. Things seem much more achievable this year so here's what I'm planning.
British Summer Time Bucket List
1. Go to a family friendly festival
2. Drink Pimms and Lemonade (Mummy has been tea total for too long!)
3. & 4. Spend many afternoons lounging on blankets having picnics in the park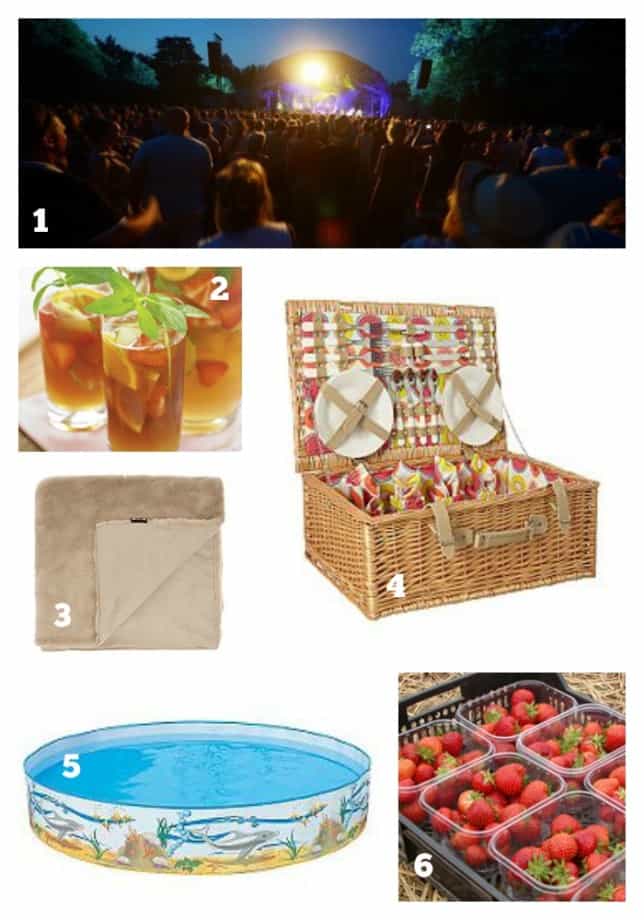 5. Watch the girls splash and have fun in the paddling pool, and whoever else wants to join in.
6. Go fruit picking (I know, I don't even like fruit!)
7. Watch some tennis
8. Enjoy a BBQ with the family. I fully intend to do this in Surrey, where my auntie and uncle currently lives. I've been researching Marquee hire in Surrey, and fully intend to get a beautiful marquee, with lovely outdoor chairs and tables, and enjoy a BBQ on a hot sunny day!
9. Visit the seaside, and eat fish and chips on the pier
10. Go and see some outdoor theatre, even if it is raining
So what do you think? Does this sound like the perfect way to enjoy our British Summer time? What things make you think of summer? I'd love to hear what you'd have on your bucket list.
This is a collaborative post