Recently Toyz World invited me and my family for a fab day out to play on their amazing BeBop bouncy castles at Hatton Adventure World.  We met up with a group of bloggers and their families, on a lovely sunny day in July to enjoy some quality time and outdoor play.
I took the opportunity to make it a day where I spent some time with just Princess, as she really values some one to one time.  I started to regret this decision when she went into a meltdown over having her sun cream on, but fortunately her mood improved once she started to play.
Are Children Losing Their Sense Of Adventure?
Toyz World had recently carried out a survey of parents about their children's play habits.  Things have changed so much since we were children.  I remember cycling to our favourite picnic spot in the summer with my friends and playing outdoors all day or going fruit picking at the local farm.  There wasn't a parent in sight.
These days, technology plays such a part in children's lives and with our concerns for our children's safety, they are not seen playing in the street like they used to.  So has this put an end to a sense of imagination and adventure in children as they explore more virtual worlds online?
Toyz World definitely think so, so kindly asked us to pop down to Hatton Adventure World for the day to rediscover our sense of fun and adventure.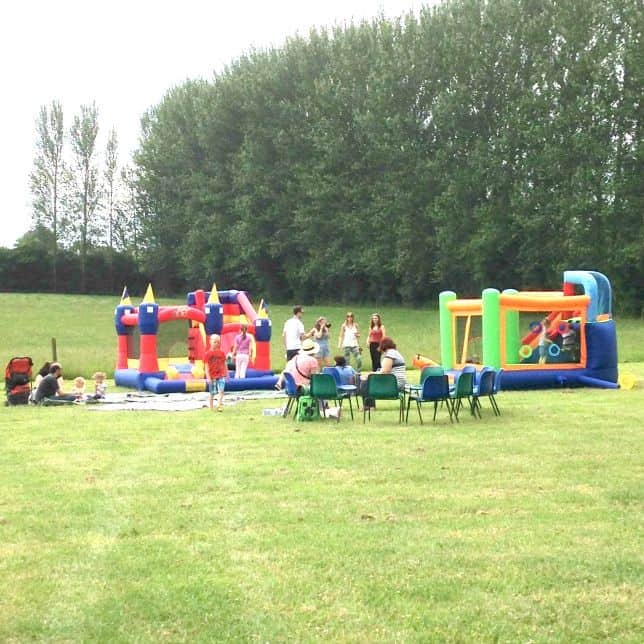 Bebop Bouncy Castles
The kids got to spend the morning exploring the BeBop Bouncy Castles which had been set up for us.  Princess took a shine to the BeBop Spin Combo Bouncy Castle and Waterslide which she absolutely loved.  I need one in our garden.  This BeBop Bouncy Castle can be used with water or add balls to make it a ball pit, which makes it really versatile.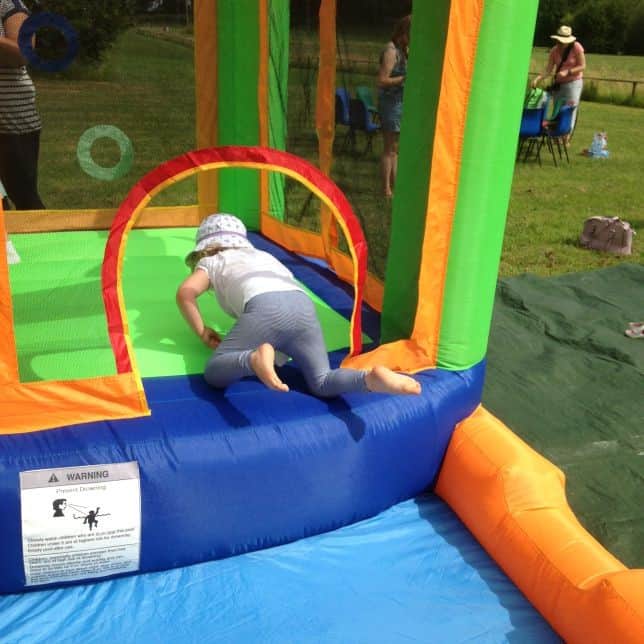 The slide was a huge hit with her, as she loved heading towards the pit at the bottom.  I gave up counting how many times she went round.  It definitely gave her a lot of physical play opportunities she just wouldn't get simply playing in the garden.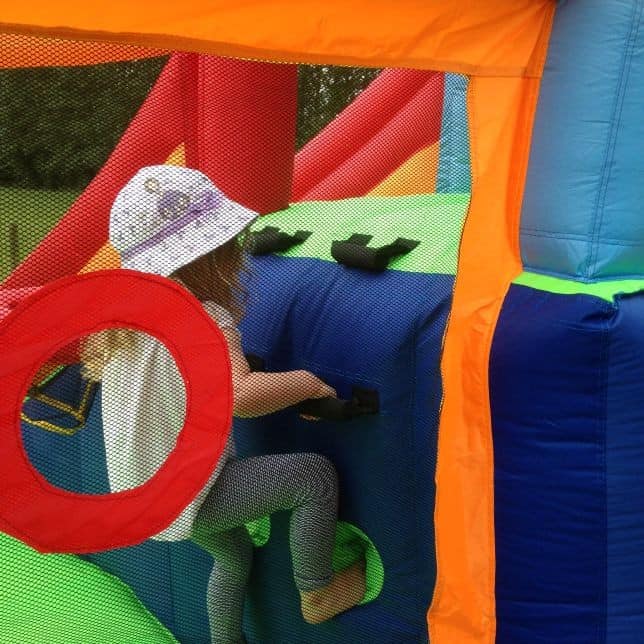 She wasn't sure about getting up to the slide at first, as there weren't any stairs.  She had to use the foot holes and grips to pull herself up.  I found standing next to her and encouraging her to think about where she put her feet and hands helped her out.  She had it mastered it in no time with a bit of help.  Stairs would have been far too easy and would have taken up valuable bouncy castle room.
Hatton Adventure World
After a morning of seriously intensive play, we headed of to Hatton Adventure World to have a well earned rest and a spot of lunch before the afternoon fun began.  The children definitely needed to refuel before going off to explore the park.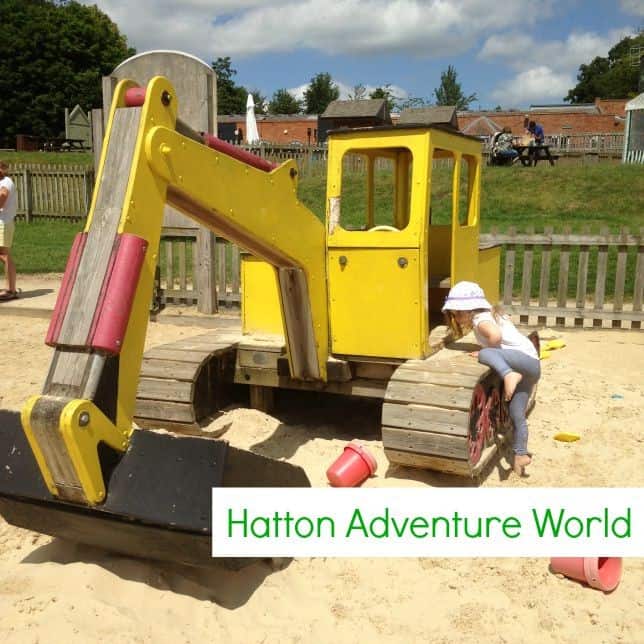 Hatton Adventure World is great for outdoor play, and we really enjoyed our afternoon visit.  Princess's first stop was the sand pit and the diggers.  She loved pretending she was driving heavy machinery and playing in the sand.  There was one point where I didn't think we were going to see any more of the park because she was having so much fun.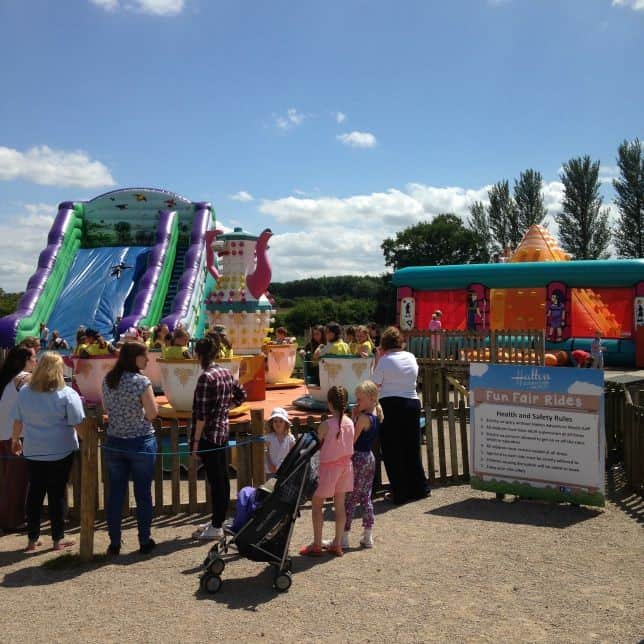 Fortunately she realised Hatton Adventure World had their own bouncy castles and rides she could go on.  These were perfect as she was able to go on whatever she wanted, as much as she wanted.  She was a very happy bunny indeed.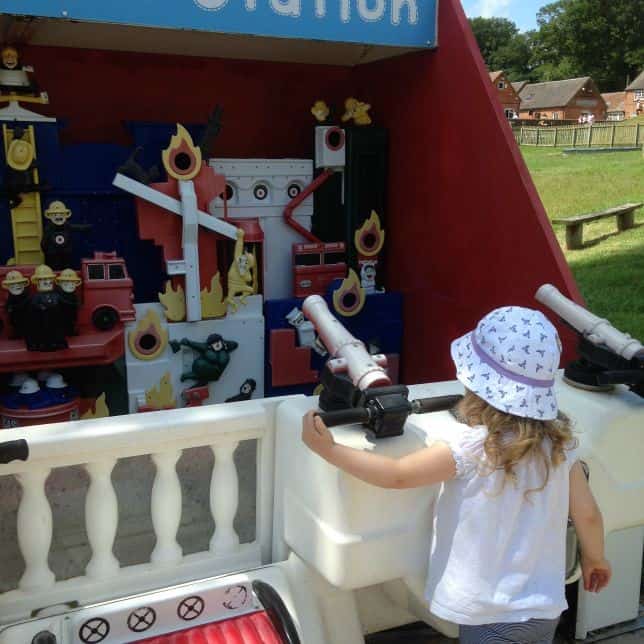 She did eventually have a break from the bouncy castle slide to look for precious metals at Gold Rush and pretend to put fires out at the Fire Station.  There was also fruit picking and lots of animals to see.  It was a great day out all together.
So we owe a huge thank you to Toyz World, BeBop Bouncy Castles and Hatton Adventure World for a great day of outdoor fun.  BeBop Bouncy Castles are a great way of getting children outside and using their imaginations, so they don't lose their sense of adventure.  Children love physical play and taking risks in their environment and BeBop Bouncy Castles provide an excellent way to do this safely.
We were invited to the BeBop Fun Event and Hatton Adventure World by Toyz World in exchange for this post, but all thoughts and opinions are my own.