My daughter is a huge fan of Peppa Pig.  She watches episodes of Peppa Pig back to back on YouTube when Daddy wants 5 minutes peace on a Saturday morning.  We have personalised Peppa Pig books, that I've read over and over!  We've even been to see the Peppa Pig show.  I think it's safe to say Princess is a fan.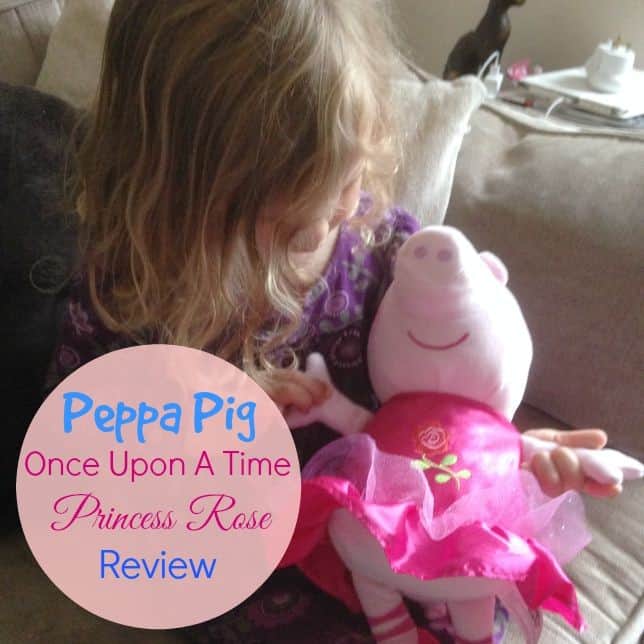 So when we got the email asking if we wanted to review the Peppa Pig Once Upon A Time Princess Rose, I think you already know what the answer was.  I was like, 'how fast can you get it here?'.
When Peppa Pig arrived, I used the new toy as a carrot for good behaviour as long as I could before I told Princess what she had earned.  When she caught sight of the new Peppa Pig toy, she was one very happy girl indeed.  Her exact word were:
Hasn't she got a pretty dress and pretty shoes?
These two things are very important to Princess, even at the tender age of 3.  She loves to wear a dress every day, and she is very particular about her footwear too.
How Does Peppa Pig Work?
She immediately got that she could hold her hands and she would sing 'Ring O Ring O Roses' to her.  I really liked this interactive element to the toy, and unless both hands are held it doesn't sing.  This is a great way to control how many times it gets used.  My only criticism is I wish it had more songs.  Juts having the one nursery rhyme seems a shame really.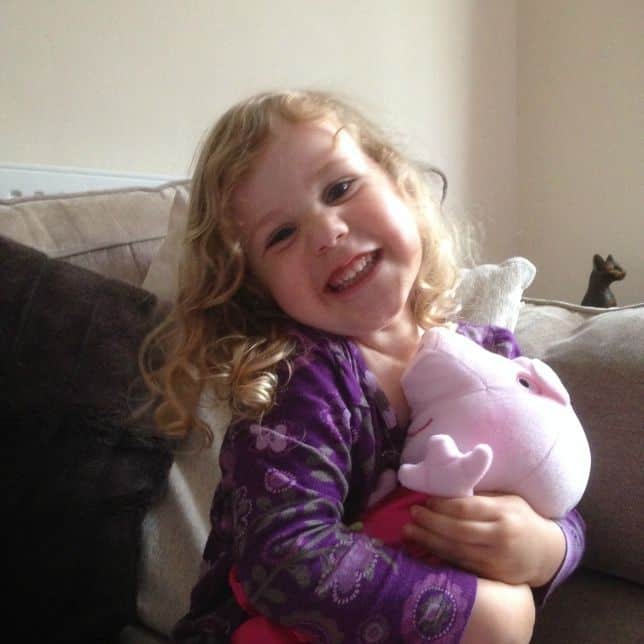 Peppa Pig is beautifully made and the rose and tutu detail will appeal to any fan.  She also sings in that all to familiar Peppa Pig voice we are all so familiar with!
Peppa Pig has a slot in the back for her batteries, but it is well concealed and doesn't spoil the over all look and feel of the toy.  It doesn't kale her any the less cuddly either!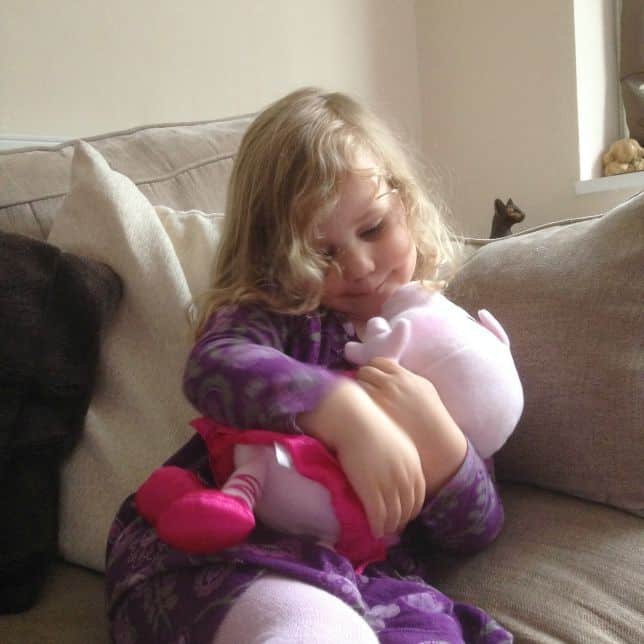 Overall, we are very happy with our new Peppa Pig arrival.  She's getting lots and love and attention from Princess who want to take her everywhere with her.
Peppa Pig Once Upon A Time Princess Rose Plush Toy is available now from Amazon
We received Peppa Pig Princess Rose in exchange for this post, but all thoughts and opinions are my own.