The Furchester Hotel Magazine has been keeping Princess out of trouble this summer.  She's showing a real interest in reading and writing at the moment, so The Furchester Hotel magazine arrived on our doorstep at just the right time.
My daughter is the kind of child that needs to be busy all of the time.  She does a lot of physical activities including swimming and gymnastics, which she loves.  When she's tired from doing things like this or going to the park, she still needs a quiet activity otherwise she gets very bored.  When she gets bored, she often ends up in mischief.  You know the type of child I mean, don't you?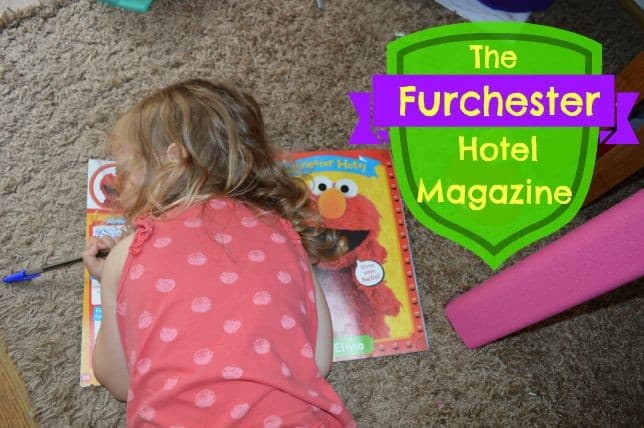 You Can Take The Furchester Hotel Magazine Anywhere
I've become a huge fan of the CBeebies Magazines, and keep one in my bag for emergancies all the time now, along side a packet of crayons.  Now that another of her favourite shows have joined the collection, we are both super happy.
We take them to soft play, restaurants, anywhere where she might need a bit of something to focus on to stop her getting bored.  She loves the time I spend with her reading the stories and helping her with the activities too.
The Furchester Hotel Magazine is bright and colourful, and comes with lots of stickers to use throughout and a great free gift.  Princess loved making the portraits from the activity set, it was a really lovely craft activity for her to try.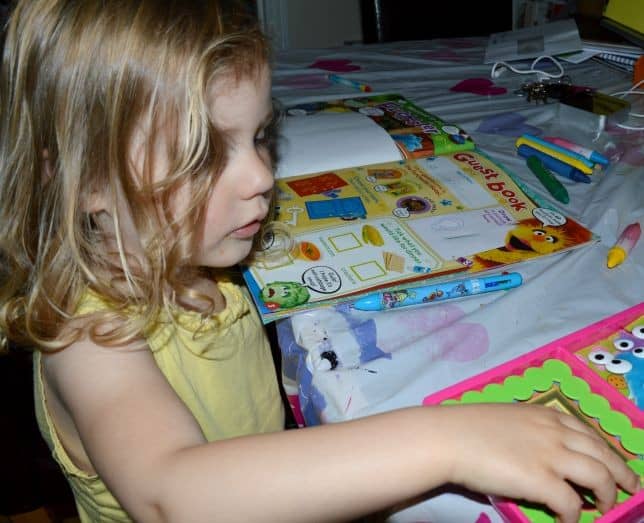 Early Years Curriculum
The Furchester Hotel magazine supports the Early Years Curriculum in 7 areas of learning.  This great preparation for getting ready for school or being at school.  It helps you build foundations with your child in emotional well being, creativity, maths, literacy and language and finding out about the world around them in a really fun way.
Each page is packed with facts about their favourite Furchester Hotel characters, stories and really lovely activities just right for little ones aged 3 plus.  Our favourite part is going through and finding homes for the stickers.
Packed With Activities
I think you will be genuinely surprised with just how much there is to do in one edition of The Furchester Hotel, and it will definitely keep your little person busy (and out of mischief) on rainy days.
At only £2.75, The Furchester Hotel magazine is well worth the investment and they won't even realise how much learning they are doing around numbers, drawing and writing.  I think it does a great job of keeping parents happy too!
The Furchester Hotel magazine is available now in all major outlets.
We received a complimentary copy of The Furchester Hotel magazine in exchange for our honest review. All thoughts, opinions and photographs are our own.