Just recently I've had very itchy feat.  I think our experiences of visiting Liverpool and exploring Larmer Tree Festival have reignited my travelling spirit.  I've started to reminisce over places I have visited, which I think is my way of telling myself I am long overdue a proper holiday.
Our recent visit to Liverpool, reminded me in some ways of a weekend trip I took to Dublin a few years back to celebrate my 30th Birthday.  Alright, it was more than a few years ago, but it was a place that made a big impression.  It was another city that I went to with lots of misconceptions.  For some reason I expected a quiet laid back offering, something rural even.  I had Dublin pegged as a sleepy destination with a casual approach to life.  I know, where on earth did I get that from!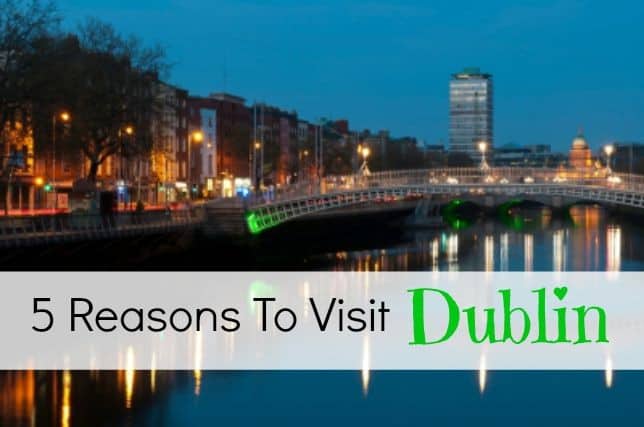 I distinctly remember arriving in Dublin, and being taken by surprise by this lively and vibrant major European city.  Dublin's atmosphere is fun, friendly and exuberant which is largely down to the friendliness of it's residents and 666 licensed bars within it's perimeters.  If an alcohol fuelled break isn't your thing though, don't worry this wonderful city has lots to offer.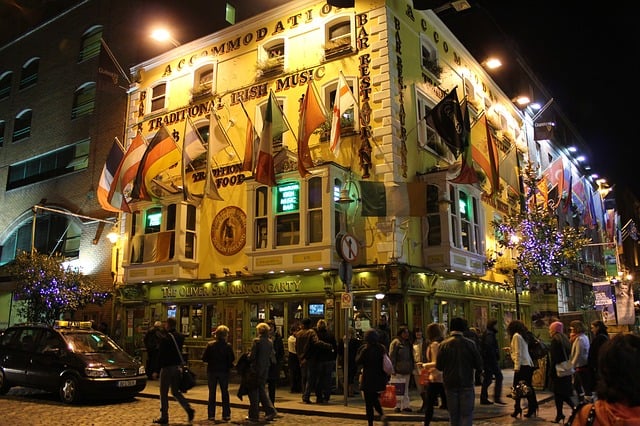 The Guinness Store House
We'll get the alcohol element out of the way first.  Whether you love Guinness of not, you cannot deny it's place in Irish history and what better place to learn more about this world famous stout than it's birth place.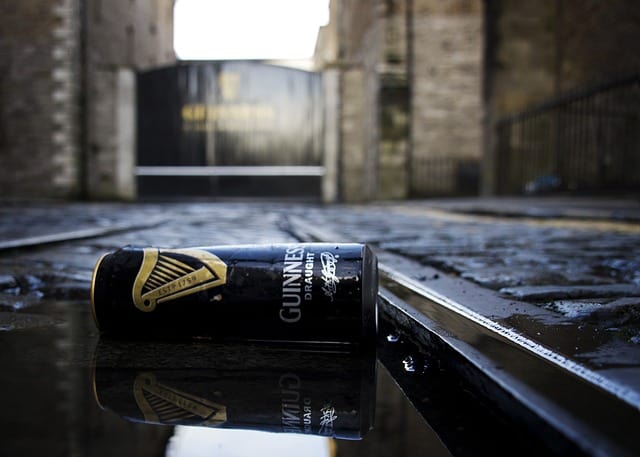 You will take a journey right from it's first export in 1769, when 6 1/2 barrels boarded a sailing vessel headed west to England, right through the ages discovering how Guinness became a world leading brand, that can now boast being sold in over 150 countries world wide, selling over 10 million glasses every day.
Your visit to this popular attraction climaxes with a visit to the Gravity Bar, where you can enjoy your very own glass of Guinness whilst gazing over the only panoramic view of Dublin's stunning sky line.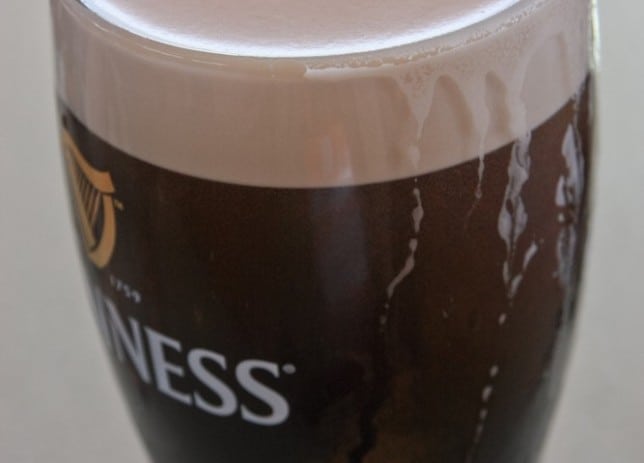 The Ha'Penny Bridge boasts being one of the most photographed landmarks in Europe.  It's a wrought iron pedestrian bridge, that crosses the River Liffey between Liffey Street Lower and Merchants Arch.
It was a welcome addition to the city of Dublin, when it was built by William Walsh in 1816.  He ran seven ferries across the river, that had fallen into a bad state of repair.  He was ordered to either repair the vessels, or erect a bridge and he opted for the later.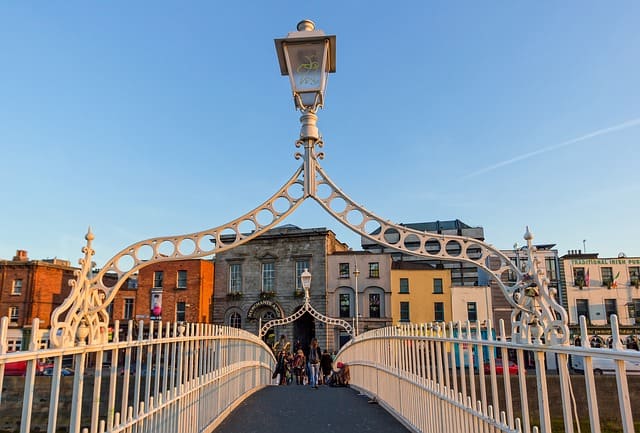 It was called the Ha'Penny Bridge, as William Walsh was given the right to collect a toll of half a penny from all that wished to use it for 100 years.  This was in order to replace the income of the 7 ferries no longer in use.  Today, of course, you can cross ha'penny bridge free of charge.
Dublin's Parks
Dublin boasts more green spaces per square kilometre than any other European city.  You are sure to stumble across at least one during your visit, and it will probably be St Stephen's Green.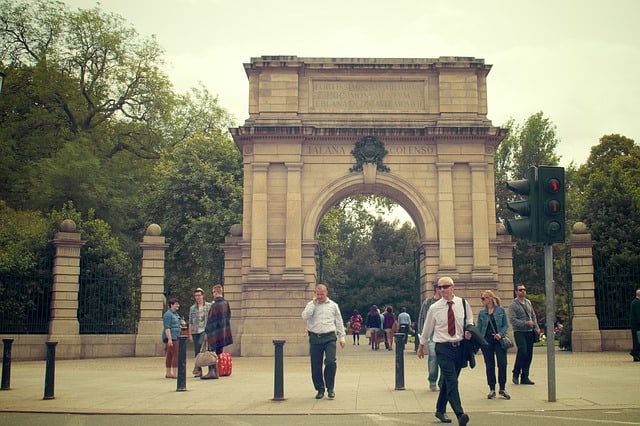 Take a break from shopping on Grafton Street, and wonder around this lovely green space, which homes of an array of historic features.  You'll find many a figure head from Dublin's history remembered here as well as the Fusilier's Arch, marking the lives lost in the Second Boer War.
A visit to Phoenix Park, the largest walled garden in Europe,  is also recommended.  It's the home to Dublin Zoo, with over 700 animals and tropical birds in residence, and a heard of Fallow Dear roam the grounds.  A perfect location if your visiting with a family.
I enjoy visiting art galleries when I'm in a new location as they always make me feel more cultured.  Of course, if you enjoy the arts they are a must, but even if it's not something you enjoy on a regular basis, it's still worth taking them in.
The Hugh Lane gallery looks after Dublin's collection of modern and contemporary art.  When i last waked through it's doors I remember pieces of art, made from items of stationary like paper clips, string and pencils.
I have to confess, I do not always get the concept of modern art, but it always invokes a reaction and most importantly conversation.  That alone is a great reason to visit, but often they are free too.
Kilmainham Gaol
This isn't a destination I've visited personally but when I was looking over what I wanted to share with you in this post this was a must.  It's some where I'll be adding to my itinerary the next time I visit Dublin.
It's conditions were harsh, and in the first 50 years it had not windows or lighting.  Prisoners were allowed 1 candle every two weeks.
It gave residence to  some of the most significant figures in the Irish Nationalism movement, as well as detailing women and children for crimes such as begging, stealing and prostitution.  It's walls have many stories to tell, a lot of which are now conveyed in the many exhibitions it has to offer.
Dublin has lots to offer all kinds of travellers, whether you're a fan of Guinness, or if the city's cultural and historical significance is of more interest.  If you are visiting Ireland, I would recommend stopping by the country's capital even for just a short break.  When looking for somewhere to stay near or close by Dublin check out sites such as Expedia for details on hotels and guest houses in the area.
Disclosure: this post is part of a content collaboration with Expedia