The teenager and I have recently been introduced to a fantastic designer website called Get The Label.  This couldn't have come at a better time with back to school being just around the corner.  My son had wanted some new clothes, but didn't want the hassle of going shopping for them.
That leaves me to sort out his wardrobe, and I often struggle to find mens clothing ideas that are smart enough for school, but casual enough to be on trend.  Get The Label  seems to have hit the mark with both of us, offering designer style at affordable prices.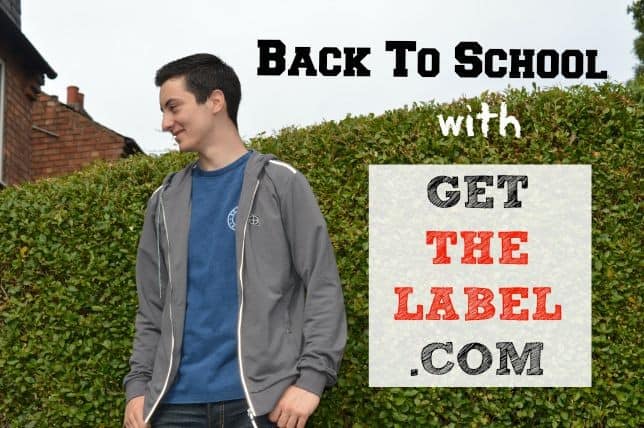 Teen is 17 years old and will be going into Year 13 when he's back at school in September.  He hasn't worn a school uniform for a year and it's been a real opportunity for him to take more of an interest in his style and individuality.  I think that having a girlfriend may have also played a part in him being more conscious about how he looks.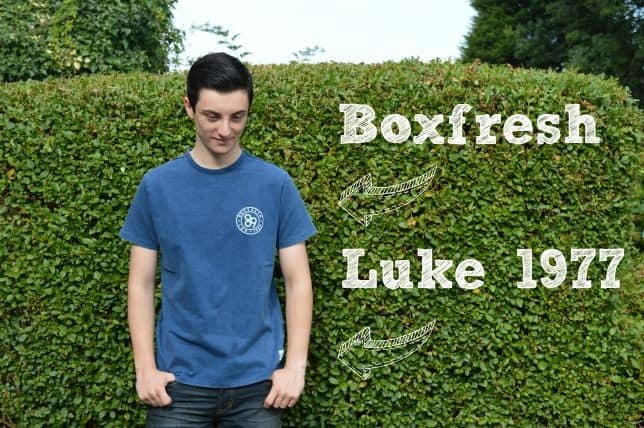 The first thing that hits you about the Get The Label website is the amount of choice, not just in the mens lines, but for women, boys and girls.  If you want a one stop shop for discounted designer wear, Get The Label is definitely the place to start.
The choice of labels is pretty extensive too.  They have got everyone from Levi's, Firetrap, Kickers, Adidas, Ralph Lauren, Lee, Bench and many many more.  The websites search facility lets you narrow down your choices to your favourite labels, as well as size, style and colour.  The browsing options are pretty endless.  Whatever you are after you'll find it here, be it shoes, jeans, hoodies, dresses or accessories and you'll definitely get good value for money when you see the savings on offer.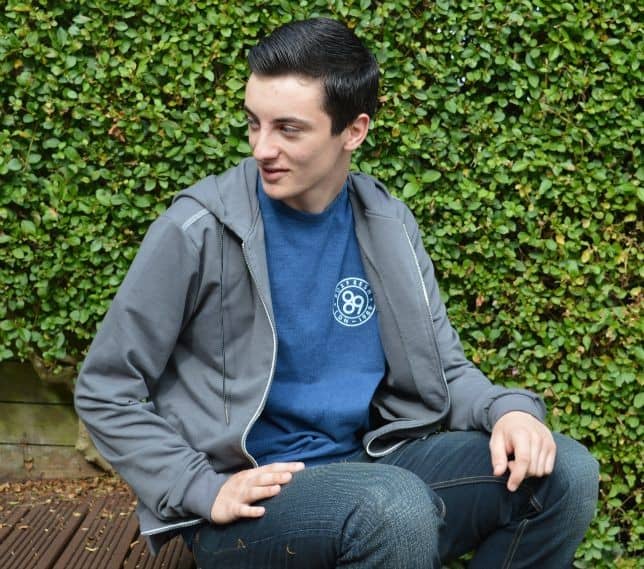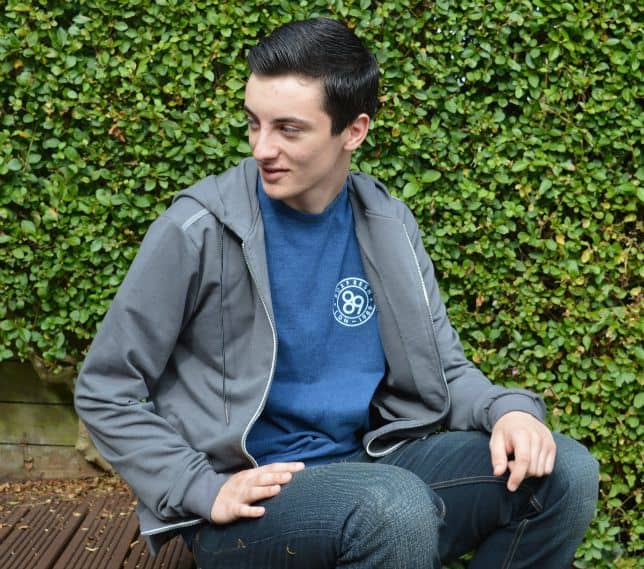 After quite a bit of surfing, and a little help from Mum and the girlfriend (I really hope I've got the relationship status right??!!) my 17 year old finally picked this cool ensemble.
Back To School Look
Jeans – Luke 1977 Mens Eddies Vintage Straight Leg Jeans RRP £84.99 COST £39.99
T Shirt – Boxfresh Landrail T Shirt RRP £34.99 COST £14.99
Hoodie – Sorry Mens Fleet Zip Hoody Grey RRP £44.99 COST £22.99
I'm sure you'll agree, he's pretty good at modelling them too!  With a little direction from Mum of course 🙂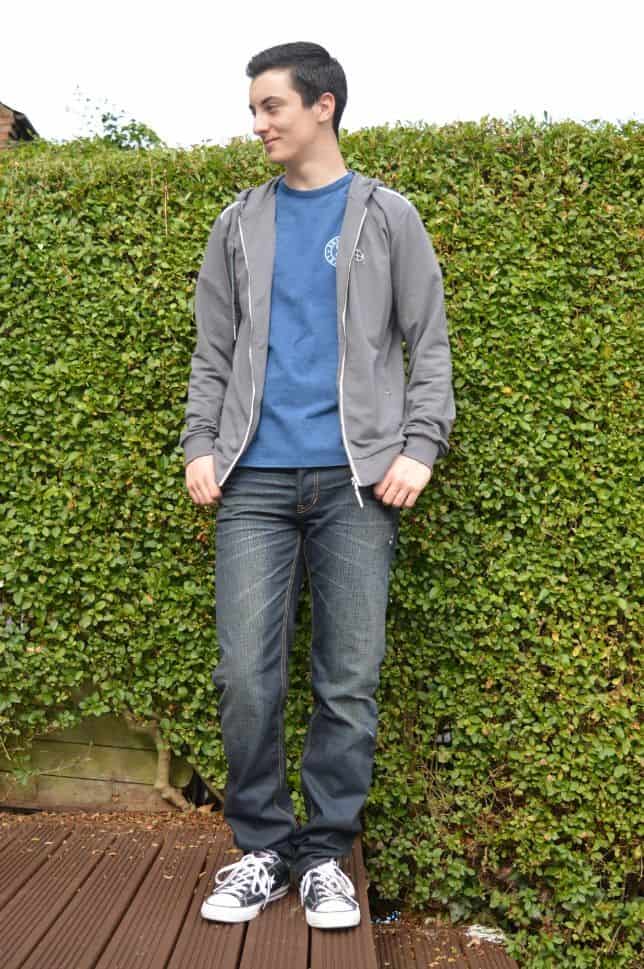 We are both really happy with his new back to school look.  He's got the smart casual look down, and the outfit is the perfect combination for coming into the autumn winter season.
I'm really impressed with Get The Label  for offering a great selection of high street brands at really affordable prices.  The total discount on this back to school look was £87.00, which is going to make any Mum happy isn't it?
We both wouldn't have any problems with recommending Get The Label  to friends or family as a great place for designer discounts and to get kitted out for school or college.  Not only do they give great reductions on high street prices but they deliver internationally and offer next day delivery too (see the website for more details).
We were sent a selection of clothes from Get The Label in exchange for this post, but all view and opinions are my own.  The teenager is mine too!  I know, I don't look old enough 🙂