Over the summer, Princess and I were invited to a very special sports event hosted by Soreen. We are huge fans of Soreen Malt Loaf, and we also know how important it is to encourage kids to be active so we jumped at the chance to head along to Loughborough University and find out what all the fun was about.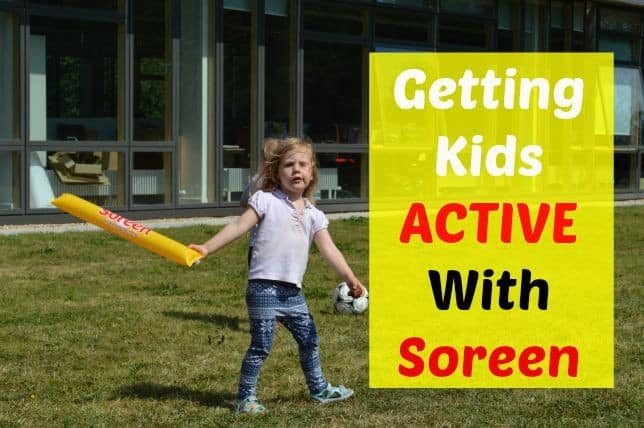 If you've been keeping up with my blog recently, you'll know I have an ongoing battle with my weight. This battle is one I've been having since I was a child. I cannot remember a time when I wasn't big. This lead to years of bullying and unkind comments and also shying away from physical activity due to feeling to self conscious about taking part.
I have always been really passionate about not passing this legacy onto any of my children, and want them all to enjoy a healthy and active lifestyle. My teenager has played basketball since junior school and has enjoyed other activities like football and swimming. As you can see here, he doesn't have any issues with his weight at all.
Getting Active With Soreen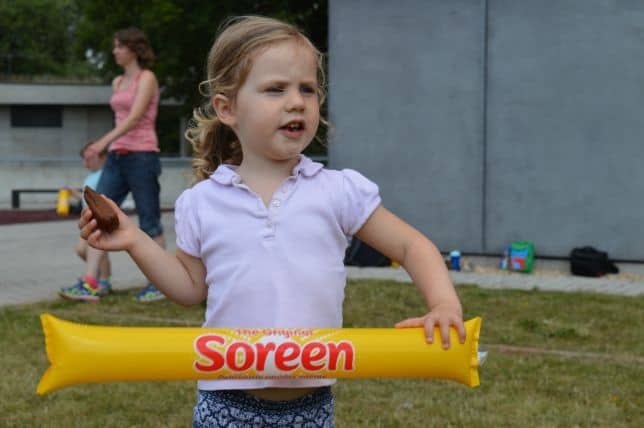 My 3 year old has endless amounts of energy and needs a variety of ways to burn it off. She goes to swimming lessons every week and this is going really well. Her progress has been amazing considering she had spent little time in the pool before joining.
She also enjoys gymnastics, but we have had a break for the summer and classes start back in September. This is a sport we really hope she continues with as she's a young lady who could do with a little discipline in her life if you know what I mean.
Being Active As A Family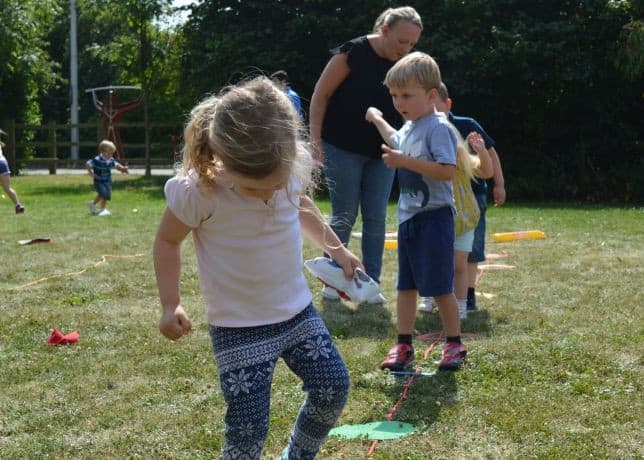 As a family, I think we are pretty active in that we are always out and about visiting the park, going to soft play or heading to the beach on wet bank holidays (more on that later!).
There's still room for improvement though, and that's what Soreen Squidgy Fun is all about. We spent the afternoon learning how easy and fun it is to play games and get active as a family.
Soreen have teamed up with the Youth Sports Trust to encourage families to get active together. They have created some seriously squidgy fun games that you can download for free to play at home, and get some exercise at the same time. They are games you can play in your garden or your living room, with items you've got lying around the house. No expensive equipment or gym passes are required. Nonetheless, had they included some equipment they could rent from companies like Hire Fitness Ireland or similar others in our area, it could have piqued the interest of children and parents alike, and encouraged them to participate in more activities.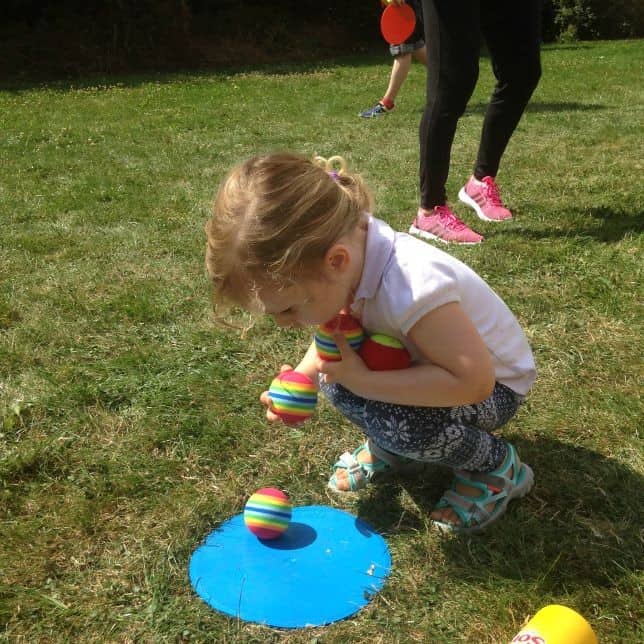 Princess got really into the Grab and Go game. The idea was pretty simple. There was a station of objects in the middle, and you had to retrieve as many objects as possible and bring them back to your station. Now you were only meant to retrieve one object at a time so I'm guessing you can see what is wrong with the picture above.
Princess clearly has a competitive streak and could see that if she grabbed as many objects as possible, she would have the most on her station. Clearly a very good strategy in one respect, but others would call this cheating. Sorry Princess! It was a lot of fun though, and it wasn't about everyone worrying about the rules, it was about having fun together and getting some exercise.
We loved our afternoon with Soreen, and a lot of malt loaf was consumed in order to give us loads of extra energy to play all the games. We had a go at some yoga, as well as some fab relay games too.
After all that fun, a very special guest came along to see us all. He was all about having fun with the kids and getting them as active as possible. They showed of their best running before taking part in a little dancing!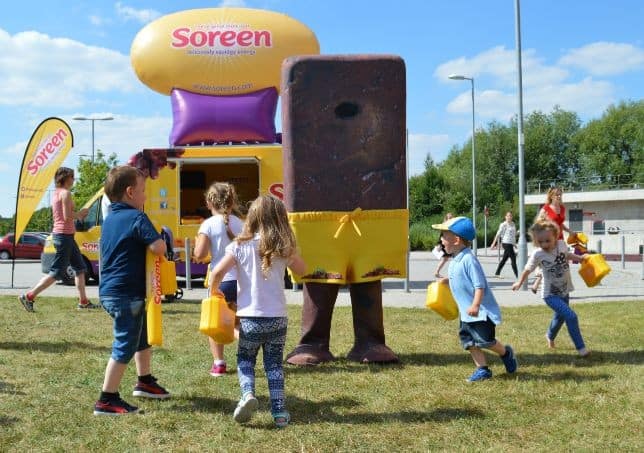 When the music started the kids couldn't help but join in with a little conga action. Who's going to say no to a giant malt loaf, hey? The kids loved this fab end to a brilliant afternoon of fun and games. It was really inspiring how simple it is to get kids active and having fun. It doesn't always mean joining a class or going to a lesson. There are really simple things you can also do at home.
I for one will be using these to get the whole family active and having fun together. Now that our youngest is toddling, she will love a game of Grab and Go in the garden with her sister. It will also help me get more active too!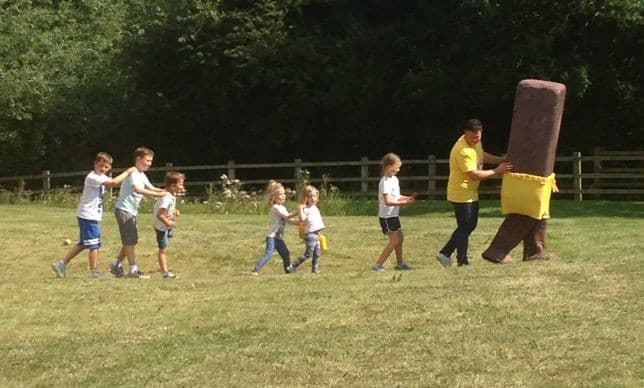 We were invited to the Soreen Squidgy Fun Event in exchange for this post, but we had a great time and our happy to be apart of this great campaign.