I know that some people can either take or leave Halloween, but it's a time of year that I really enjoy.  I'm lucky enough to live in a community that really embraces the idea of trick or treat and the rules are really quite simple.  If your house is decorated in ghosts and ghouls and pumpkins are lit, then it means you welcome trick or treaters.  If it is not, then no one will trouble you.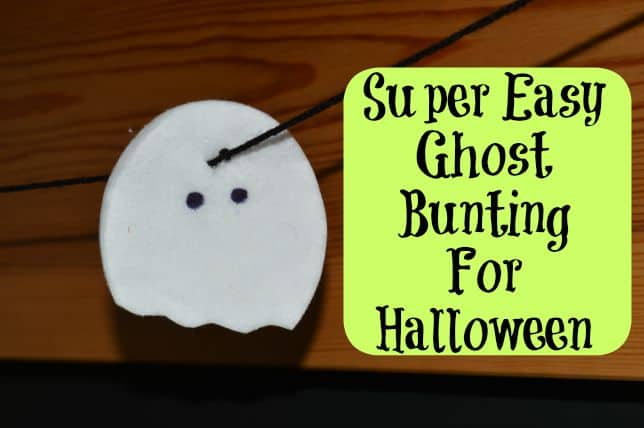 In return all the trick or treaters have to do is dress up in their best costumes to scare the local residents. Witches and wizards are very welcome at this time of year.  It is some what of a local tradition and I know I'm very lucky to live in an area where halloween is so well organised.  It's a tradition that I hope keeps going for a long time and that my girls grow up to enjoy.
It's also an excuse to get making, and there are lots of super Halloween craft ideas out there.  I thought I'd join in with some easy and cheap ways to decorate the house for this very spooky night of my very own.  I'm going to bring you some fab toddler and preschooler halloween crafts over the next few weeks that you can make with your kids too.
My first is for a ghost garland or halloween bunting idea that your kids will love, and will make very little mess too.  You might even find that you have everything you need lying around the house in order to make it.
How To Make Ghost Bunting
Things You Will Need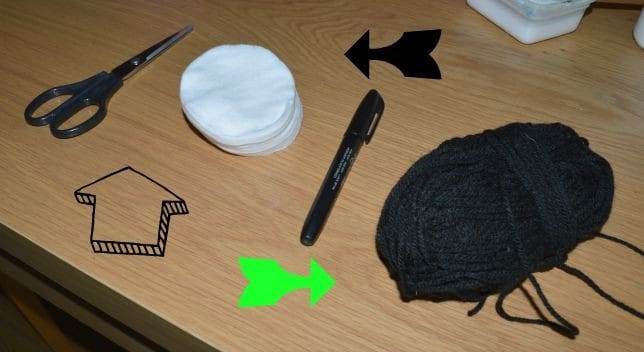 A pair of scissors
Some cotton wool pads
A black marker pen
Some wool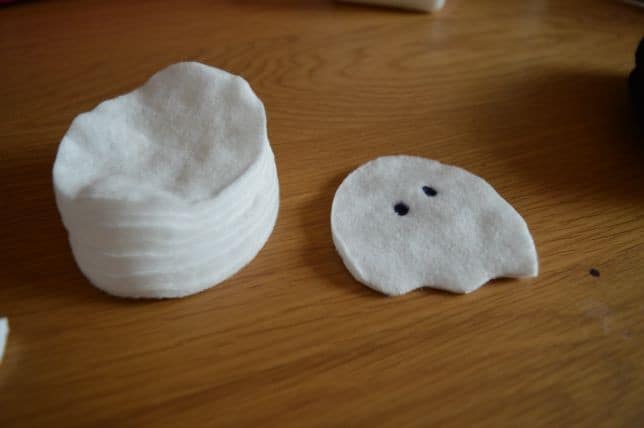 Take your cotton wool pads and cut them into ghost shapes.  If you just cut a wavey line across the bottom, this will create a great ghost shape.  Make each one a little bit different, and make as many as you think you will need.  I've used 6 ghost shapes for a mantlepiece halloween garland.
Decorate each ghost with some eyes with a black marker pen.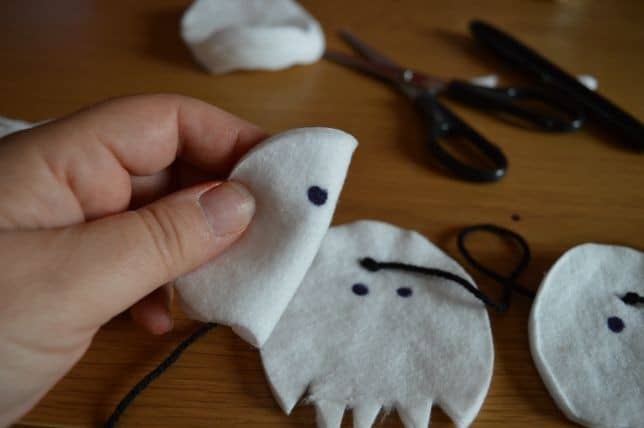 Fold each ghost in half and snip a small cut above the eyes where the wool can be threaded through to make your bunting.
When you thread your wool through the hole, tie a small knot each side of your ghost to help keep them in place on your halloween bunting.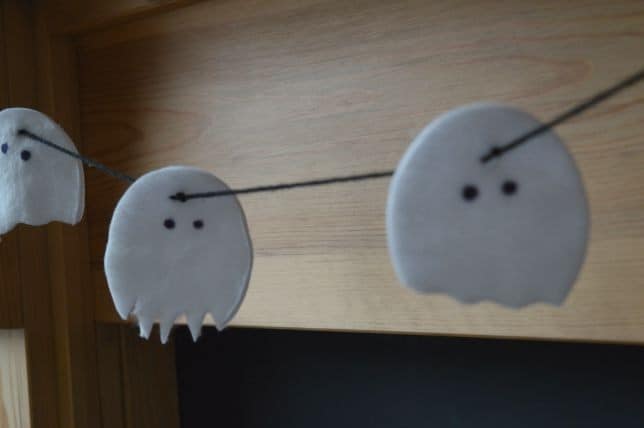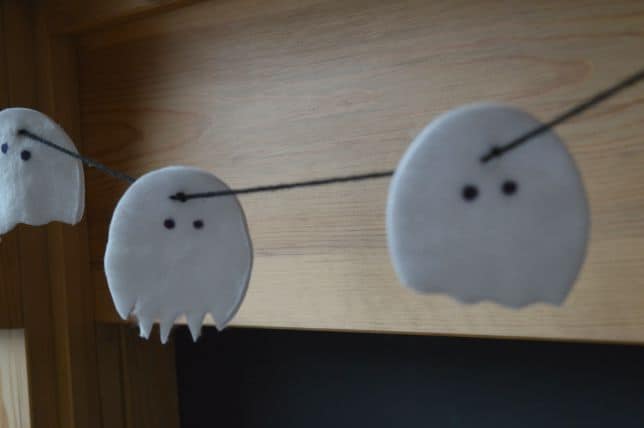 When you've made your ghost bunting as long as you want it to be, it should be ready for hanging along a wall, across a mantlepiece or at a window.  Your spooky garland will be super light so will easily hang anywhere and bring a great ghoulish atmosphere to your house on halloween.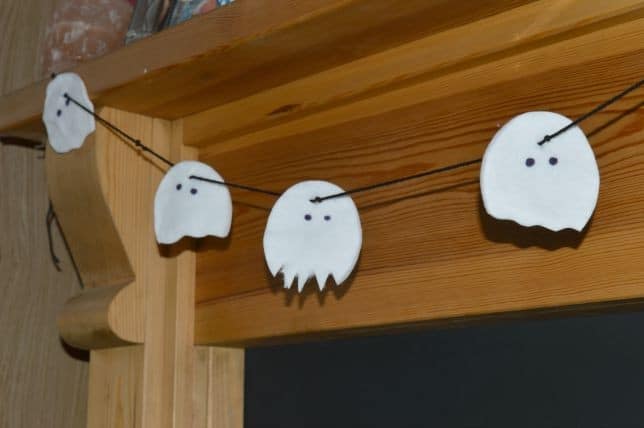 It really didn't take long to make at all, so is perfect for a last minute halloween craft idea and will be perfect to decorate a living room or bedroom.  Do you decorate your house for halloween or carve out pumpkins with the kids at this time of year?