December is a big month for us. Not only do we have Christmas, but it's also teens birthday. This year it's a pretty big deal too. It's his 18th birthday celebration, and I'm racking my brains as to how we can mark the ocassion in style. When someone turns 18 they are technically classed as an adult and will go for more grown up party themes to celebrate their birthday, but with this one, I am not too sure how he wants to celebrate.
There is always an 18th birthday party. But I'm after something a bit different, something that will create many exciting memories and give us something to look back on for years to come, maybe something like hiring a Moonlight Limo and enjoying the day in style.
However, I'm also conscious of the fact that there are a few trips planned without teens over the next few months. And it feels like he should have some travel plans to look forward to as well.
In a few weeks we are going to Costa Brava and after that I'm taking Princess to Nerja in Spain for a few days. Teen isn't going because of his school and work commitments. He also doesn't find the family holiday as exciting as he used to. I can't think what he means when he's got 1-year-old and 3-year-old sisters!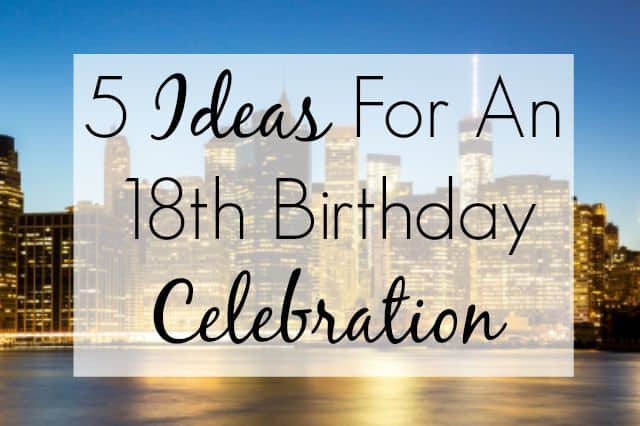 5 Alternative Ideas For An 18th Birthday Celebration
A Trip To New York
A trip to New York is at the top of my list, and I think it's something we would very much enjoy together. It would be a great Mother and son adventure, taking in all the sites such as the Statute Of Liberty and Ground Zero.
We could go for coffee and cupcakes, brunch the way New Yorkers do and stroll around Central Park. OK, teen doesn't really stroll but he'd do it for his Mother, I'm sure. We'll just have to take our chances with the weather, as New York is prone to snow at this time of year.
Tandem Skydive
Now, I've got to face facts, he might not want to celebrate his 18th birthday with me, especially now he has a girlfriend. I might have to squeeze something in that takes less time, but is still just as thrilling.
We live near a professional skydiving centre, so the prospect of jumping out of an airplane could be a very real one. It's something he wouldn't forget in a hurry, and I don't think I would either. The question is, could I watch as he fell from the sky. That bit I'm not so sure about.
A Paint Ball Party
My son has always wanted a paint ball party, but I've been put off because his birthday is in the winter. Now he's an adult, or nearly anyway, it really shouldn't matter what I think. It's something that would really appeal to him and his friends. I'm not sure it would go down so well with the girlfriend, but who's to say you have to do one thing to celebrate your 18th birthday.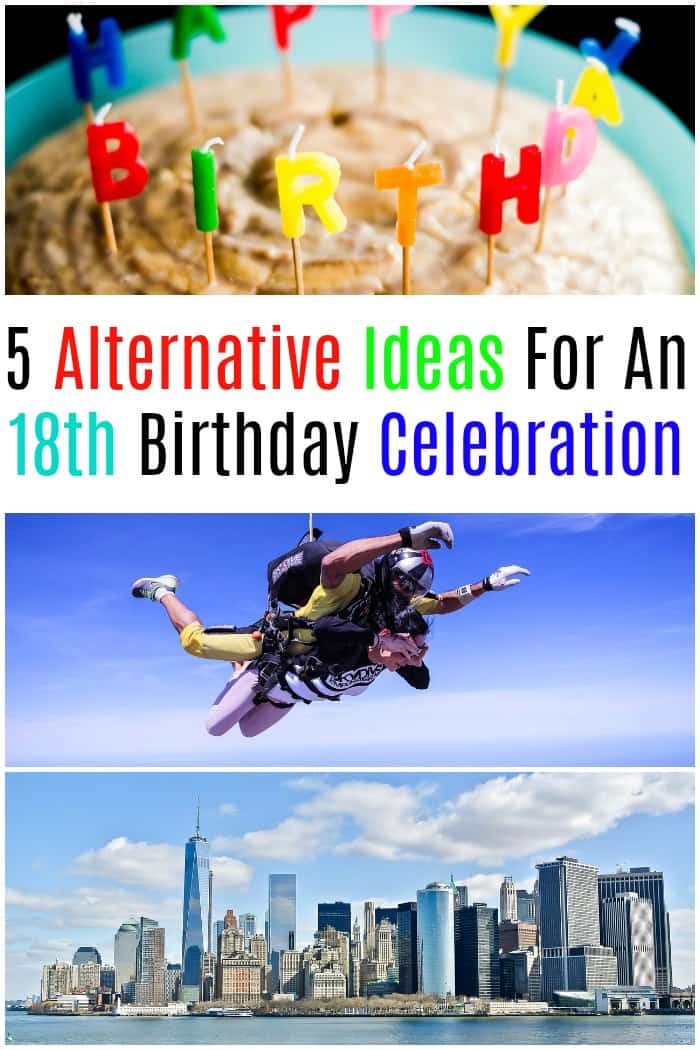 Go Out For A Celebratory Dinner
For an 18th birthday, going out for dinner would have to be a very special occasion. We are lucky enough to live near a Two Star Michelin restaurants. To mark this very special celebration it might just be the time to visit Sat Bains, as you only turn 18 once.
We all enjoy our food, and this would be a big hit with my son and something we would all remember. It's definitely not something you do everyday is it?
A Weekend Away With His Girlfriend
As much as I hate to admit it, he really might like to take his girlfriend away instead of spending time with his mum. They spent a few days together in Scotland over the summer, which was a huge success but it was a Granny's. There's nothing wrong with going to Granny's, honestly there isn't! But it's still family isn't it? They might like a few days away exploring somewhere special for a weekend. Perhaps a city break in London, or maybe Cambridge as he has ideas about going to study there would appeal to him.
My favourite thing to do to celebrate his birthday is go to New York, and I think it would be a memorable event for him too! He would still get to celebrate with his friends and of course his girlfriend, but this would be his 'big' present. It could well be one of the last trips we take together, so it's got to be special, right? If he did't want to do that, I found some great cheap party halls in Chicago if he wanted a big party with all of his friends!
What would you do to celebrate your so or daughter's 18th birthday?