Autumn can be a very beautiful time of year, when the days are crisp and the sky is blue and clear. It's very much a changing season when the trees and plants that were once bright and green turn to reds, browns and golden yellows. There are many jobs we need to do as homeowners to get prepared for the winter, too. This can be a challenge for us, or, we can try to spread the jobs out between ourselves and professionals. For example, during autumn I always need my gutters cleaning as a result of the falling leaves and the oncoming bad weather. This is a job I turn to professionals for (make sure to look for Gutter Cleaning Austin services, or services wherever you are) to help me out and lighten the load. What I'm trying to say is, as autumn closes in, I like to make it less daunting by getting the jobs I need to do done with a little help if I need it. We can find ourselves losing a little motivation, not going out as much and letting the cold wet days get to us more than they should. So, it's important to reach to help when we need it!
Whilst saying goodbye to the summer is hard, there are lots of things we can embrace about autumn so that we can embrace this season of opportunity. My life has gone through lots of changes in recent years, and autumn feels very much like a season I can identify with. A part of me is glad it's arrived, as it's a time of the year that lends it's self well to reflection and consideration.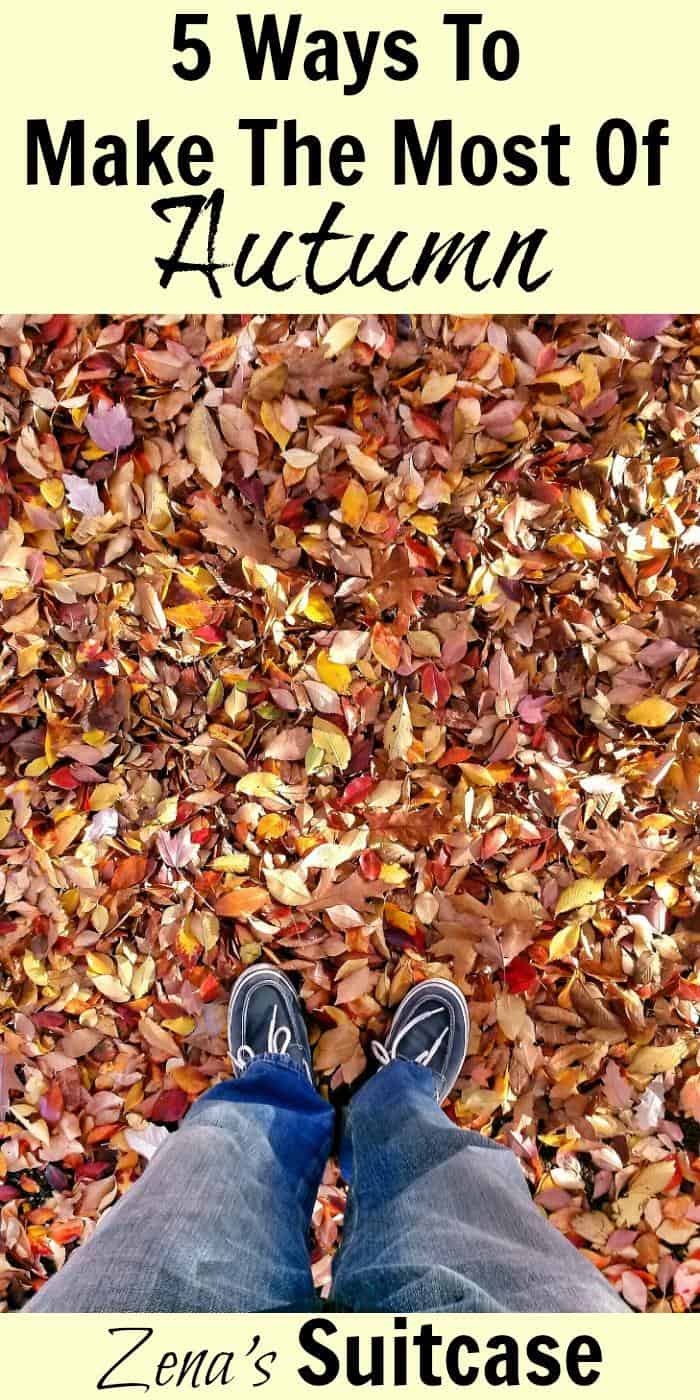 I see myself at a point in my journey where I have been growing into a new phase of my life, but now it's time to reflect on all those changes and slow down a little. As we head towards Christmas and the New Year, I will be recharging my batteries for the things that lie ahead for me and my family in the year ahead.
In the meantime, I have been settling into the autumn way of doing things, and there are some things I am really appreciating about this season that I thought I'd share with you if you are finding the change in weather a little challenging.
5 Ways To Make The Most Of Autumn
Watching TV Is Better In Autumn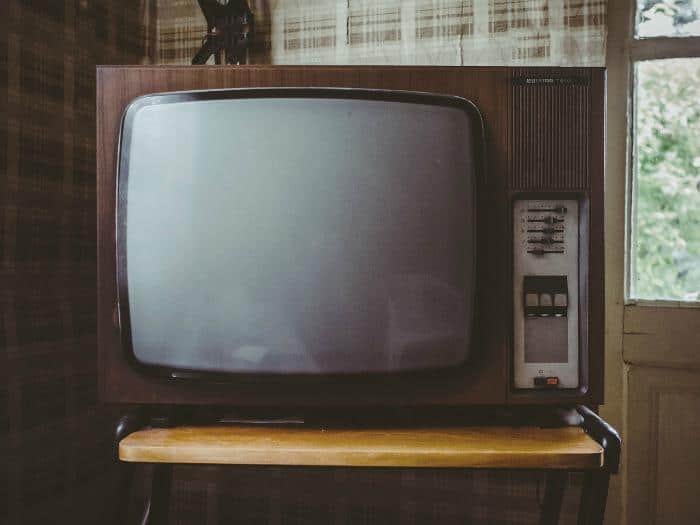 As soon as the summer is over, TV gets a whole lot better. We've barely watched TV (with the exception of CBeebies of course) over the summer, so getting cosy in front of the TV is a real treat. Monday night's are now date night here, which involve an episode of something good from Amazon Prime, snacks and just some much deserved adult couple time. It's nice just spending time together, without the kids, enjoying something without any distractions and making a regular thing of it. Of course, watching TV together is not the only way we spend time with each other! There are plenty of things we try, to keep the intimacy alive; having a healthy sexual relationship is important no matter how many years you've been together for. We try and open our minds to new things from time to time, and have even gotten suggestions to try medication from the likes of Blink Health! Considering it's going to be winter soon, maybe we should try it out.
Using Throws On The Sofa
Autumn is all about getting cosy and recently I was very lucky to be gifted a gorgeous navy chenille throw when I went to an event with Lands' End. This is perfect for getting cosy with on the sofa with Daddy or the girls. We have snuggled under it to watch CBeebies bedtime hour just because we are so rock and roll. It's lovely though, as the 5 year old loves to cuddle up for TV time and the 3 year old copies what ever the three year old does, so I get double cuddles!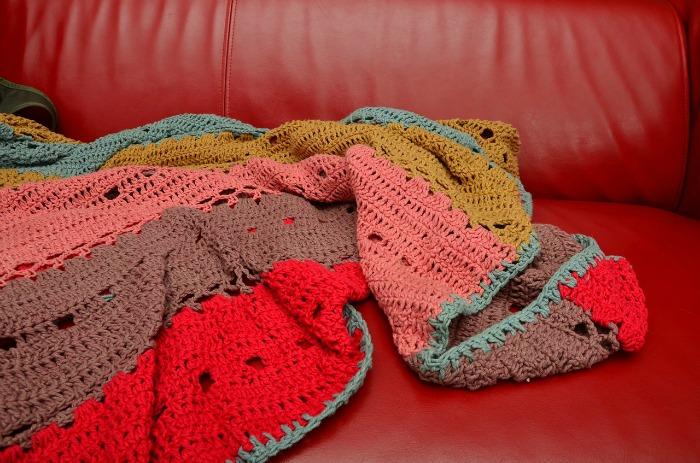 It's Time To Wear Slippers
I love wearing slippers, every chance I get. They just make my feet really happy. They have to be boot slippers and be fluffy on the inside and out so that my feet and ankles are super warm. We have wooden floors in our house, so slippers are essential. Everyone loves slippers and we love getting the chance to wear cosy ones when autumn arrives.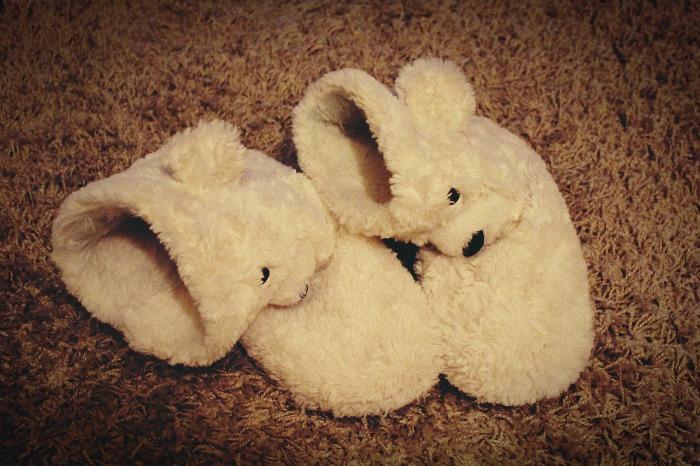 Using Candles
For some reason, in recent years, I've got out of the habit of lighting candles. It's probably due to being distracted with small children. Enjoying life's little luxuries has ended up going on a back burner as I'm just happy to sink into the sofa and enjoy 5 minutes peace.
These last few evenings I've been lighting some candles, and I'm really enjoying their warm glow and the atmosphere they add to the living space. My favourite at the moment is Pain Au Raisin by Yankee Candle, which I received in a goodie bag from Britmums in the summer. It's a gorgeous warm sweet smell true to the baked pastry it's trying to replicate with a hint of vanilla and cinnamon. It fits the season perfectly.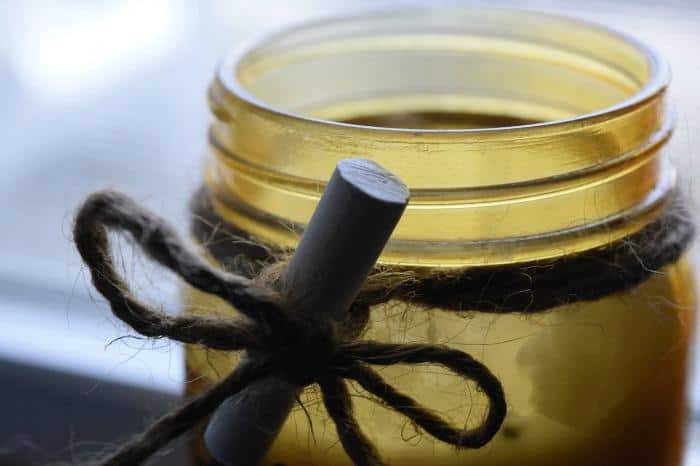 Going To The Theatre
We love going to the theatre, and we have got several family performances lined up for autumn and winter. We have already been to see one performance, called Grass, which was a huge hit with me and my 3 year old.
As much as we love getting outside to the parks and going for walks, it's nice to have an activity that we can share that is inside when the wet grey days make an appearance. Our theatre is near a lake and a park, so we get the best of both worlds on sunny days. Children's theatre performances are usually an hour long, so it means we can still get out and about and make the most of the day when the weather is being kind to us.
If you think your followers will enjoy this post and it will help them embrace what autumn has to offer, please do share it with them.
We were gifted the Lands' End Chenille Throw, the Yankee Candle and we receive complimentary tickets to the theatre but this post is inspired by autumn and was not in exchange for any of these items