One of the things I adored about Christmas was giving gifts.  I enjoyed writing Christmas lists and choosing what I was going to buy and what presents would suit each friend or family member.  This was before I had children.  When I had children suddenly the whole world of present buying became a very different ball game.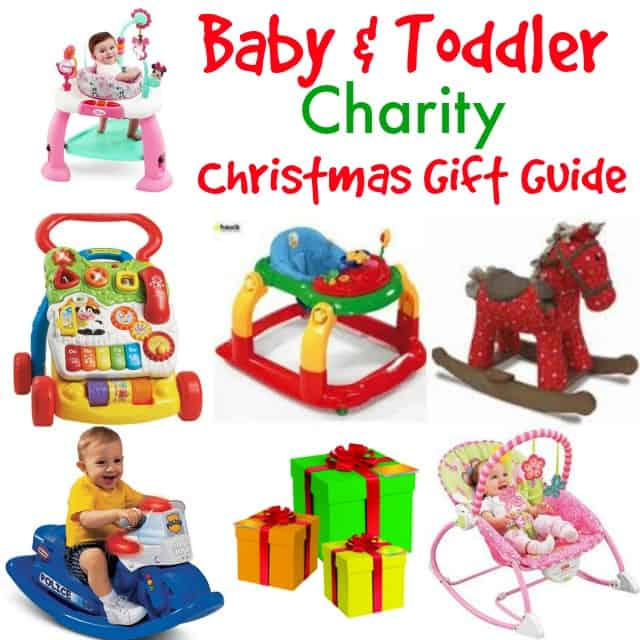 When you have children, of course buying presents for them is lovely and we all treasure special moments like baby's first Christmas or when they start to understand about Santa and enjoy the whole advent period.  These are all really special times that the whole family look forward to.
Baby & Toddler Christmas Gift Guide For Everyone
That's where the trouble begins though isn't it.  The whole family want to spoil your little ones and everyone wants to buy a special present.  Where do they come for their present buying inspiration?  Of course, they ask you what might be a good Christmas present for your baby or toddler.  Suddenly your not only coming up with present ideas for yourself to give, but your also having to give the whole family inspiration for their Christmas lists too.  Does this sound familiar?
To help you with this festive problem, I've come up with a fantastic baby and toddler gift guide that you can share with your family and friends, to save you some time and effort this Christmas.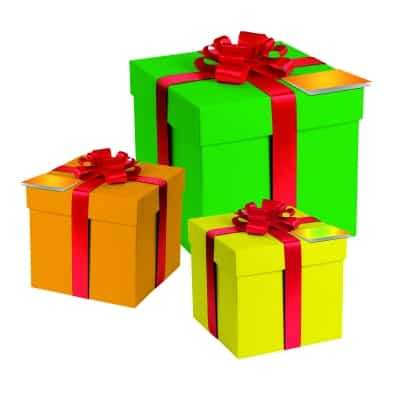 I've chosen a list of practical Christmas gifts that will be appreciated throughout the whole year by your little ones.  Not only are these great gift ideas, but if you purchase them through Give As You Live, you and your family members will be be donating to charity at the same time, and still paying the best price possible.  Sounding good so far, right?
How Does Give As You Live Work?
Give As You Live works with over 4000 leading stores including Amazon, John Lewis, Argos and Debenhams.  You simply search for the product you want to buy on Give As You Live or click on one of the links below and make your purchase.  A percentage of the sale will go to charity.  With over 220,000 charities to choose from you can support local schools, national charities or let Give As You Live allocate your donation to their chosen charity of the month.  Give As You Live has raised over £6 million for charity to date.
So if  your family need some inspiration for Christmas present ideas, share this post with them and let them know which present you'd like them to buy your baby or toddler.  Make sure they use one of the links below and they will not only be buying your child a great present but they will also be helping support a charity, which will make that gift a little extra special.
Baby & Toddler Charity Gift Ideas (From Top To Bottom)
Bright Starts Minnie Mouse Bounce and Bloom
Hauck Disney Winnie the Pooh Playcenter Baby Walker
Little Bird told Me Doodle and Crumb Infant Rocking Horse
Little Tikes Police Cycle Rocker
Fisher-Price Infant to Toddler Rocker Bunnies
To find out more about Give As You Live, visit the website and register for free here.  You can use Give As You Live all year round for your online purchases and donate to charity at the same time.
Let as many people as possible know about Give As You Live now that Christmas shopping is getting underway and share this post with your friends and followers.
This is a sponsored post.