Holidays have been a really important part of our family life for as long as I can remember.    Whether it's visiting family in Scotland, taking a cruise or going abroad for our holidays we have enjoyed all of our experiences together.  Some have gone better than others, granted, but it's the being together that really counts.
I stirnly remember a time that I was in Ohio, and was frantically looking for rooms for rent in cincinnati ohio. After finding one, we spent what seemed like months in the beautiful city, only to really use the room for sleeping in. So trust me when I say I've got experience with travelling.
With a fair few Mum years under my belt,  I have gleamed a fair amount of experience when it comes to taking kids on holiday.  I've learnt what works and what doesn't work so well.  Having made a few mistakes along the way, I thought I'd share a few anecdote's from our family trips about what I've learnt about taking kids on holidays.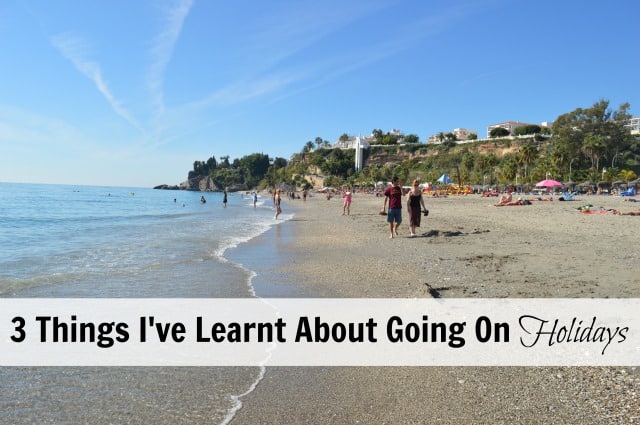 Don't Drink Too Much On Your Holidays
The first time I went abroad with my son, was the first time I'd ever been abroad on holiday.  I was very excited about our first holiday to Nerja and flying.  It is quite possible I was more excited than my 3 year old son was.
The town of Nerja was undergoing quite a lot of road works at the time of our holiday.  The pavements were dug up and in a terrible state.  We went out for the evening, and spent the night in a local Spanish bar enjoying a football game.  I must have been drinking quite a bit, as I hate football.
Anyway, it was quite a long walk back to the villa and we starting making our way back to the apartment along less than ideal pavements.  You know what happened next don't you? I fell, tripping on a curb or something or other and hitting the deck with quite a bang.  I picked myself up, dusted myself off and begun the walk home again with the help of my friend.  Things were going well until I fell, again!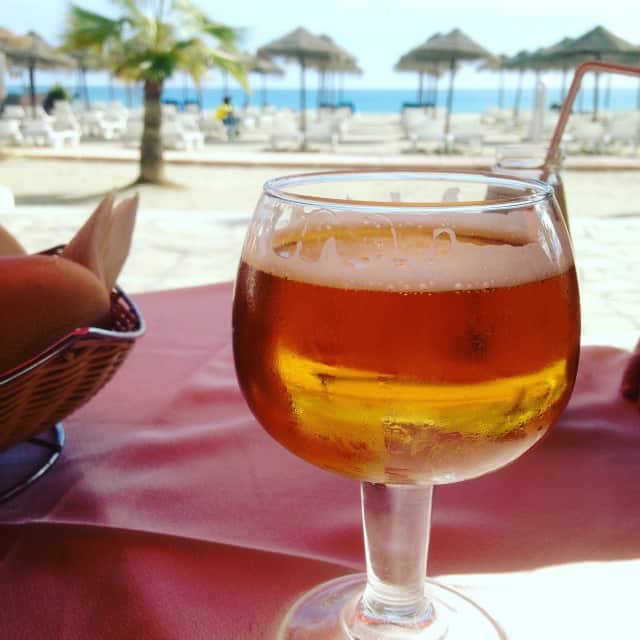 With two trips under my belt, perhaps a taxi would have been a sensible idea, but we carried on back to the apartment and got tucked up in bed for the night.
It was in the morning that the damage I had done became apparent.  I tried to walk and couldn't.  I had sprained both ankles really badly and walking was not going to be an option.  An ambulance was called and I was whisked off to seek medical attention.  I spent the rest of my holiday, with my 3 year old son, either in a wheelchair or on crutches.  It was a holiday to remember, but for all the wrong reasons.
Be Careful Of Going On A Nostalgic Holiday
When we think about the holidays we went on as a kid, they bring back fond family memories don't they?  One of our regular holidays was visiting Great Yarmouth and staying  in a caravan.  I had really enjoyed playing on the beach and going to the on site kids disco when I was a child, and for some reason I thought this would translate into my adult life somehow.
Well unfortunately it didn't, and it was probably my most unsuccessful holiday to date.  We stayed in a caravan park in Towyn in North Wales, and the site itself wasn't all it was cracked up to be.  I thought I'd done my research well and had found something we would all enjoy. The site claimed to offer archery which I thought my teenage son would enjoy.  This turned out to be one session held in the bar, and didn't really hit the mark in terms of what I was looking for in terms of entertainment for him.
We also wanted to check out the onsite entertainment, but those discos you remember as a kid aren't quite the same.  Fortunately it was the summer of 2012, and we ended up watching a lot of the olympics.  We did discover some lovely places to visit in the area, but sadly Towyn wasn't one of them.
Make Sure You Know What Your Holiday Priorities Are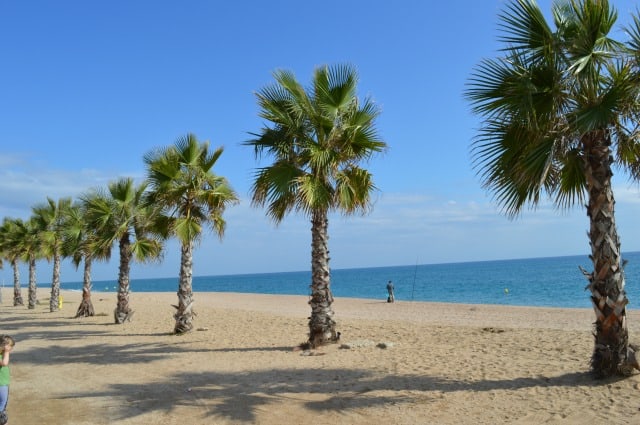 We know what holidays we enjoy now and the things that are important to us.  This took a little trial and error to figure out though.
I once picked an all inclusive holiday in Ibiza based on the transfer time from the airport to the hotel.  We were flying to Ibiza from East Midlands Airport with a teenager and a 1 year old.  I was convinced that the most important thing was making sure we didn't have too long between arriving at the airport and travelling to our hotel.
The transfer time was excellent. Once we were loaded up into the minibus we were at our hotel in less than 15 minutes.  However, in retrospect I'm sure we would have been happier to travel a little further to find a more suitable location for our holiday.
It wasn't a bad holiday.  My son had plenty to do this time.  There were great activities including real archery, basketball and shooting.  He won a certificate most days, and had to be present at the nightly disco to receive his award.
The downside was that we were in a hotel, right at the end of the beach and had no where we could easily go and explore.  We like to potter around and have things to visit in easy walking distance.  If we wanted to go into town, we had to catch the disco bus into Ibiza, which was a bit of a faff with a toddler.  I also wasn't feeling the best as I was about 3 months pregnant at the time.
When I book our holidays now, as much as I take the transfer time into consideration, it is not the highest priority.  An hour transfer from the airport to our holiday accommodation is reasonable for travelling with 2 small children.  I focus a lot more on the kind of holiday we are going to enjoy.  Sometimes it has to be all inclusive, as I love taking a break from the cooking and the cleaning.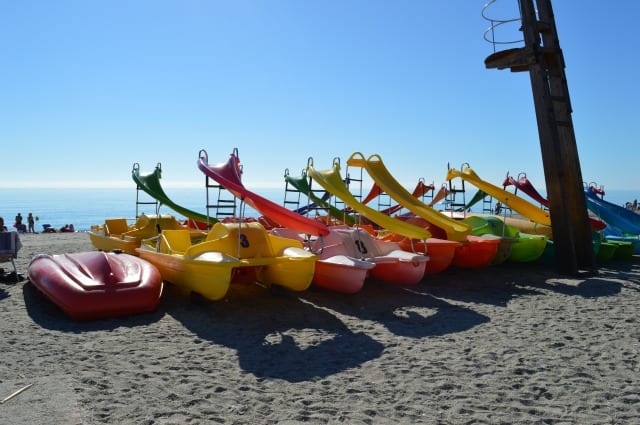 When I took my daughter to Spain recently we chose self catering as we wanted to be comfortable and have the space to relax in, especially of an evening.  I was also looking forward to visiting the local restaurants, and wanted a little more variety during our short break.
The thing I enjoy the most about our family holidays is that it is a great way of spending quality time together, regardless of the not so successful experiences we've had.  We enjoy being together, and I always find that we feel a closer bond.  It gives us the time away from the day to day to help the children learn and develop new skills like swimming or sports.  They may also pick up some of the local language and culture.
The main thing I've learnt though is that we enjoy holidays and they are a big part of our life.  I really believe that people miss out if they don't take time out to experience new places and cultures. We'd love to go to Thailand to view their culture and lifestyle. After my friend got back from the Hua Hin Beach Resort, we were persuaded even more to try and organise a trip there. One day we will to keep experience something new. Variety, as they say, is in fact the spice of life!