City breaks are a perfect way to spend quality time together whether it's with family, friends or as a couple.  You can cram so much in when you are visiting vibrant cities for a long weekend or short break.  You can really feel like you have  emerged yourself in the vibe and culture, even if you are only visiting the city for a few days.  I love city breaks to be about exploring and seeing new places, and the more I can see the better.  I always feel like the change of scene and fast pace has given me a real break from my day to day life, and that's what it's all about isn't it?
Here at Zena's Suitcase I like to think we bring you the very best in travel tips so here's my top 5 City Breaks.  They are amazing places to visit and will give you a lifetime of memories to treasure.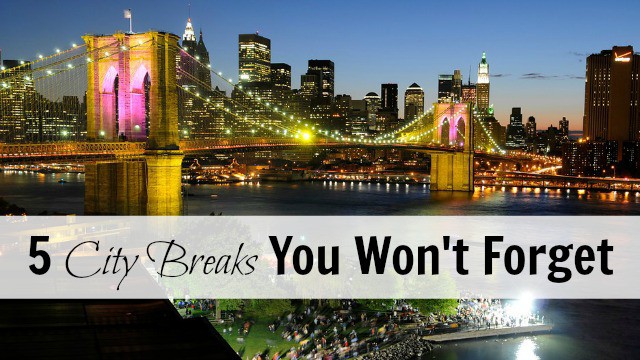 New York City, USA
I am literally itching to visit New York City, and it is at the very top of my travel bucket list.  Known also as The Big Apple it is the most densely populated city in the United States of America.
It is a cultural melting pot with its 8.4 million inhabitants of New Yorkers and settlers from all over the world making it a perfect destination for your city breaks.  It boasts one of the most iconic skylines in the world, earning it the title of the Urban Jungle also.
I dream of strolling through Central Park, finding pizza heaven in Little Italy and waving from the crown of the Statue Of Liberty.  I can imagine being agog at all the sights, sounds and smells of New York City and never wanting to leave.  It would be one packed itinerary, with just a sprinkle of shopping with a quick pit stop for a New York brunch.  A cupcake or two might also feature in-between Manhattan Island and Brooklyn.
Milan, Italy
Milan is a thriving metropolis in the north of Italy.  If you are a follower of fashion and design, this has to be on the top of your city breaks list.  If luxury is what you are after you will find the very best in fine dining and shopping experiences in this dynamic city.  Milan would be perfect for a romantic weekend break or a girl's holiday if you fancied leaving the other half behind.
Milan is dubbed as the economic capital of Italy, but this doesn't do the city justice in terms of what it has to offer the arts and culture enthusiast.
The Milan Cathedral is breath taking in terms of its structure and detail.  Situated in the main square it is one of the largest buildings of its nature in the world making it a very popular tourist attraction.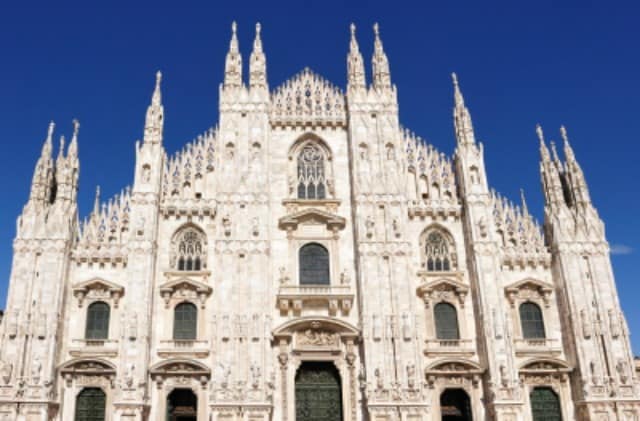 A visit to Milan would not be complete without a visit to the Santa Maria delle Grazie to see Leonardo da Vinci's 'The Last Supper'.  This relatively recently discovered painting from the 15th century is under threat from the dampness that exists in the building.  Be sure to visit before it disappears completely!
Lisbon, Portugal
A city with a beach is the perfect combination for city breaks, and that would make a visit to Lisbon ideal for any sun seeking traveller.  This beautiful city is even older than Rome, and is a cultural delight with its many ancient churches and stunning tiled houses.
Lisbon is famous for its delicious custard tarts, to be enjoyed with a bucket load of coffee and one of its many cafe's.  Check out the Pastel De Belem on Rua de Belem and enjoy this local delicacy for less than 3 Euros.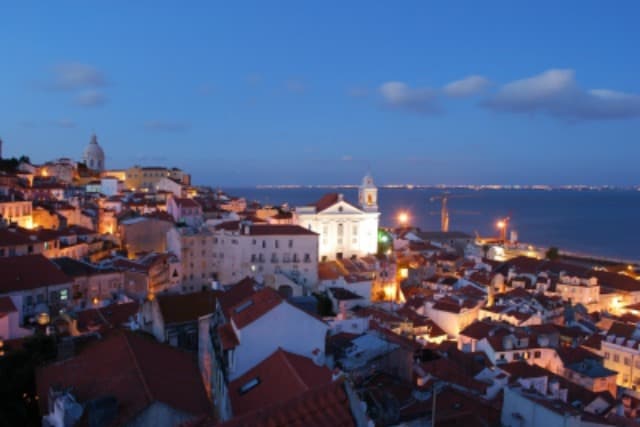 A visit to the National Pantheon Of Santa Engracia is a must to enjoy a stunning panoramic view of the city and don't forget to snap some of the supersize street art in the Saldanha neighbourhood.  Lisbon is a perfect city for exploring and relaxing in, all at the same time!
Amsterdam, Netherlands
Amsterdam is one of my favourite European cities to visit.  It's a place I never get tired of exploring.  It's built around one hundred kilometres of interconnecting canals making it a perfect place for seeing by foot, bicycle or canal boat.
If you visit Amsterdam, you must go and meet the square man at the Rijksmuseum and children will enjoy splashing in its famous water fountains.  The Vondelpark is a  lovely place to relax during the summer and it's also worth visiting the Amsterdam Zoo and Nemo Science Centre if it's a family break you are after.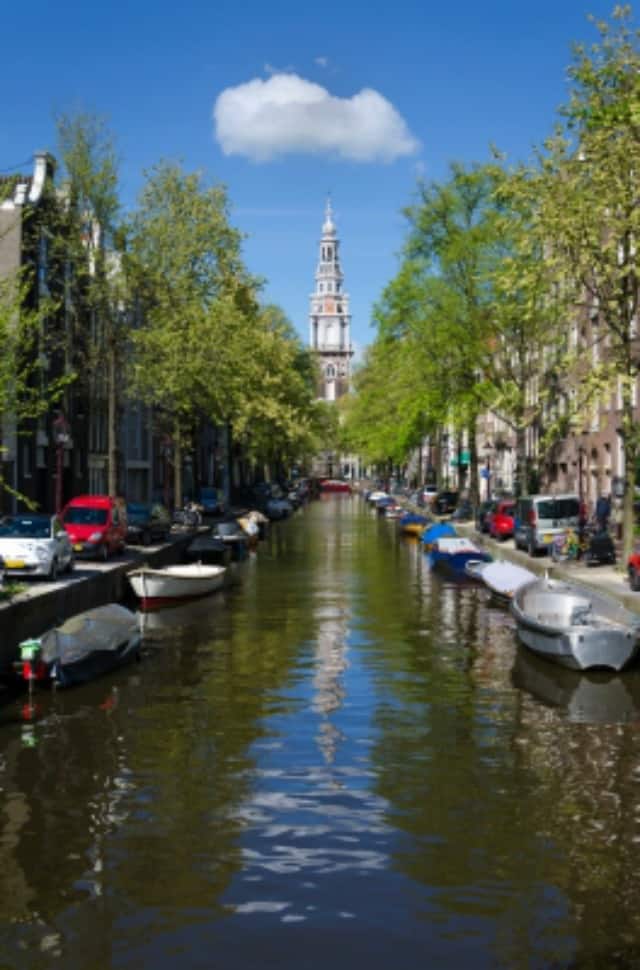 Amsterdam has a lot to offer a wide variety of visitors from solo travellers, couples and families.  Make this a place to visit in 2016, whether it's your first time or you are a returning traveller.  There really is no other city like it.
London, England
London has so much to offer for a long weekend stay.  It is the perfect city break destination for people from all over the world.  It lends itself perfectly to a city tour in an open top double decker bus.  It will give you an exciting insight into one of the most famous European cities in the world.
A visit to the Natural History Museum should be at the top of your travel itinerary, closely followed by a visit to the Science Museum.  If you have kids in tow, then KidZania is a must being sure to wow their little imaginations in it's amazing miniature city.
No visit to London would be complete without a trip to Buckingham Palace or the Houses Of Parliament, where you might recognise one of the most famous clocks in the world, Big Ben.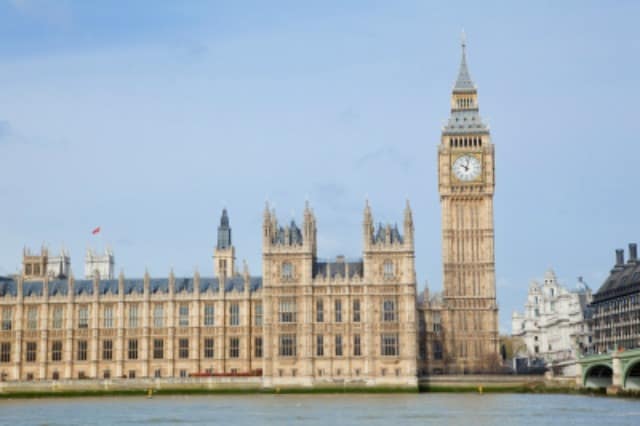 If shopping is your thing, London has it all.  The first stop on my list is Covent Garden followed by a visit to Oxford Street.  It's brimming with markets from Camden Town to Portobello Road, where your sure to find a few treats to remind you of your travels.
The Southbank is a must, with a stroll over the River Thames on Millennium Bridge to the famous Tate gallery to see the latest eye opening art exhibition.  There is definitely no time to get bored in London Town!  There's far too much to do!
Which city would you like to go to in 2016?  Do any here take your fancy?
Collaborative Post