Christmas candy cane jars are so easy to make for toddlers and preschoolers.  We had a spare hour the other afternoon, and I needed something that would keep both my girls happy for a while.  This Christmas candy cane jar craft literally came to my rescue and was so much fun for all of us.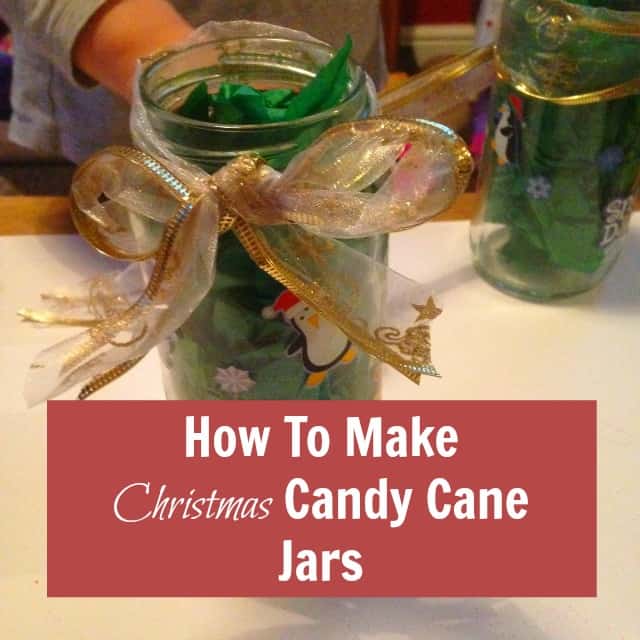 What Do You Need
clean jars
tissue paper
Christmas stickers
ribbon
candy canes
How To Make Christmas Candy Cane Jars
It really couldn't be simpler to make, and is really low on mess too.
First, stuff your jars with tissue paper, making sure you leave a hole in the middle to stuff the candy canes.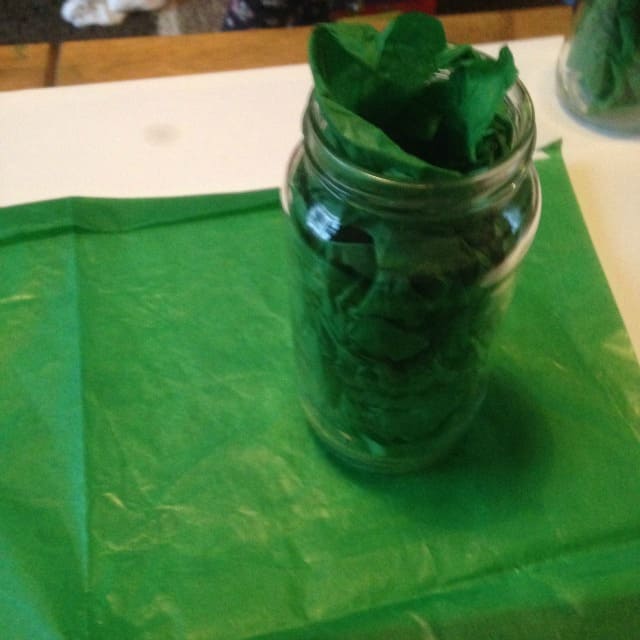 We were very lucky, and when we visited Santa at Eureka! Children's Museum this week he gave us some Christmas stickers.  These were perfect for decorating the outside of the jars with reindeers, penguins and snowflakes.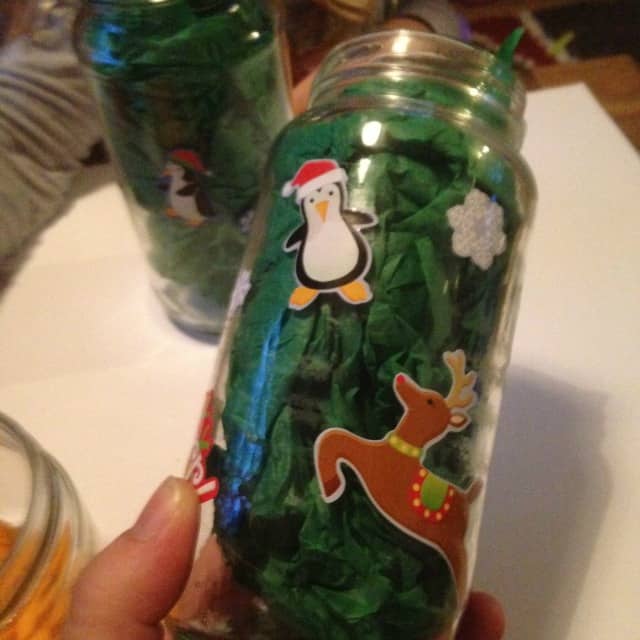 When the children were happy with their decorated jars we tied some festive ribbon around the top.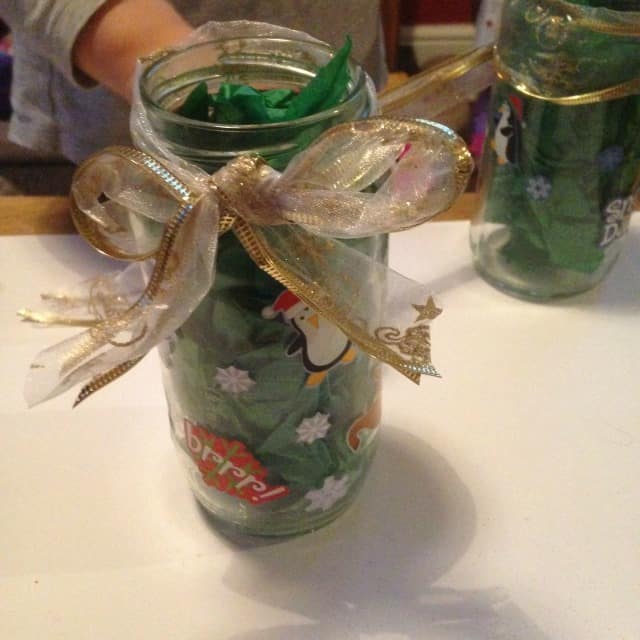 They were then ready to fill with candy canes that I found in Poundland.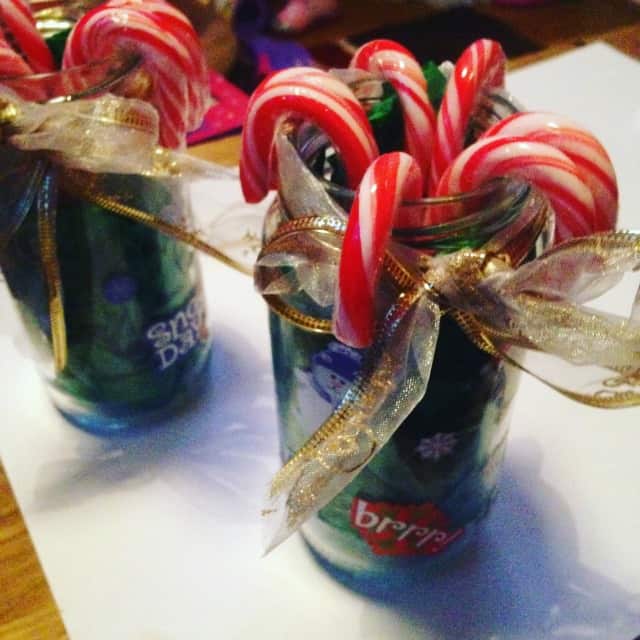 We thought they would make a lovely Christmas decoration or even a advent treat jar for children who aren't that fond of chocolate.  They would also be lovely for older kids to make and give as gifts to friends or family.  Making them really got us into the Christmas spirit.
Do you enjoy crafts at this time of year?  If you make the Christmas candy cane jars with your kids I'd love to know how it goes, do leave me a comment or even tweet me a picture and share your creations!