Christmas is literally only just around the corner, and if you haven't bought any gifts yet, you'd better get cracking.  Don't worry though, Zena's Suitcase is here to help you out and save you trawling the web for hours or dealing with hoards of Christmas shoppers.  You knew I wouldn't leave you hanging, right?
Mums deserve to get a lovely present, that has been well thought out and says 'you're the best Mum ever' all over it.  Don't worry, we won't tell her that someone else took care of the choices for you. Trust me, she will never know!  After all, who better to pick out a great present for a Mum than someone who is a Mum herself. 
So, if you want luxury gift ideas you honestly need look no further as I have literally got it covered for you.  Check out these Christmas gifts and I'm sure you are going to find something that special lady in your life will love.
5 Gift Ideas For Mum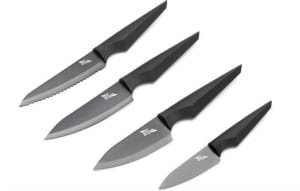 1. Precision Knife Series From Edge Of Belgravia – If your Mum loves being in the kitchen then I know she will appreciate a set of these fantastic knives from Edge Of Belgravia. They will make her cooking life so much easier with super comfortable handles and great quality sharp blades for getting the food preparation done in no time.  These are great value too at £69.99.
2. Spa Day – Perhaps your Mum deserves a day of rest and relaxation.  Then you can't go wrong with buying her a luxury spa day experience.  Let her go and unwind for the day, relax buy the pool, cleanse in the sauna and enjoying a luxury treatment.  If you check out spa's like this one, they often have gift vouchers and discounts available at this time of year.  Your Mum will feel revived in no time with this special experience just for her.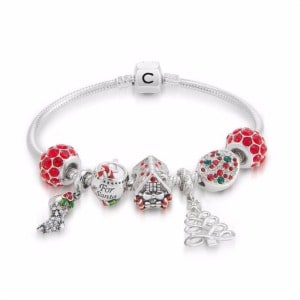 3. Chamilia Christmas seven bead set – If your Mum collects jewellery then I've found the perfect thing.  She will love opening this gorgeous charm bracelet featuring 7 festive charms on the big day.  It will be a perfect bracelet for her to wear for the Christmas season, and it's sure to be a feature for many years to come.  She will also be able to enjoy it throughout the year as you add to her bead collection at birthdays and anniversary's.  It's a gift that keeps on giving.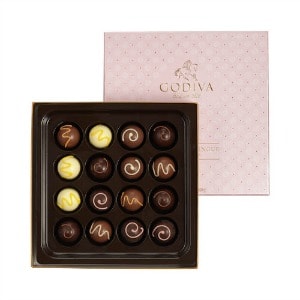 4. Godiva Chocolates – Does your Mum like to relax quietly of an evening, in front of her favourite soap or TV program with a little treat?  Why not buy her a special box of chocolates just for her.  Nothing says luxury and quality quite like Godiva and they are also donating 10% of each box of Mouse Meringues sold to Breast Cancer Now.  These beautiful Belgium chocolates are guaranteed to be a hit, and make sure she knows they are just for her!  These are definitely not to be shared!
5. A Winter Handbag – Is your Mum a follower of fashion?  Does she love pretty things?  Buying clothes can be a really difficult business when it comes to buying a present, but you are onto a winner when  it comes to buying a handbag.  I swear I have found one of the best collections of handbags on the internet, and I know you'll find something here that will suit your Mum.  Just head over to Nordstrom and you will come up with the perfect gift in no time.  Just pick a colour you know your Mum will love and a budget for your handbag and you will have a string of gift ideas to pick from.  If she has a favourite brand, all the better.  Let the website do the work for you!
Didn't shopping for your Mum just get a whole lot easier.  I hope you've found some gift ideas or inspiration here.  I'd love to know what you get her in the end, please feel free to comment or share this with your followers who might also need a little help in the gift department.
Merry Christmas x
I have been provided with some of the items in this gift guide for inclusion in this post but all thoughts and opinions are my own.