With the New Year now literally just around the corner, many of us will have started to think about the changes we want to make for 2016. In many cases, these changes will relate to the decor of the home. A huge number of people decide to improve their home by looking at new and fresh designs to ring in the New Year.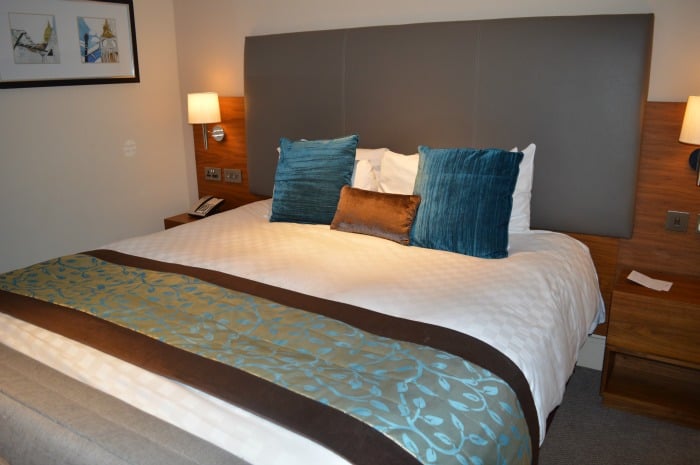 If you do want to breathe fresh life into your decor for 2016, there are various changes that you can make to the different rooms in your home from getting a new bed to investing in new appliances for your kitchen. By focusing on the key rooms in your home, you can ensure you get to benefit from maximum comfort, style and practicality in the rooms where it will benefit you the most.
Some of the rooms to focus on when it comes to New Year decor
There are various rooms within the home that you can start with when it comes to changing the decor for the New Year. These are the most commonly used rooms and will therefore enable you to make the most of your refurbishment. Some of the rooms to concentrate on include:
The Bathroom:
The bathroom is a place where we get some time to relax, have some 'me' time, and enjoy things such as a relaxing bubble bath or invigorating shower. If your bathroom suite has seen better days, you can look at getting it replaced – the New Year sales will provide you with access to some great bargains when it comes to bathroom furniture and fixtures so you can get a whole new look without spending a fortune. You can even go for a themed bathroom with a cool makeover such as a spa bathroom by choosing calming and muted tones and investing in items such as a Jacuzzi bath for the ultimate in relaxation.
The Bedroom:
Another place that is designed for chilling out and relaxation is the bedroom, so make sure you include this in your list of rooms to refurbish. Clearing away clutter and making sure you have plenty of storage will help to create a more calming environment. One key item of furniture to look at is your bed, as this is one of the main items in this room. You can head to specialist retailers such as Bedstar and treat yourself to a new bed in the January sales. This will not only add aesthetic appeal to your room but also increased comfort and practicality so you'll always be able to look forward to a good night's sleep.
Kitchen:
The kitchen is one room in the home that is often filled with various devices and appliances such as the fridge freezer, washing machine, and cooker amongst others. You can get some excellent bargains on items such as these in the sales, so if you want to replace any of your existing items or invest in new ones the New Year is the time to do it. You can even look at replacing the units for a whole new look or for a more cost effective solution just changing the cabinet doors on your units.
These are three of the key rooms that you may want to focus on if you are looking to enjoy a new look for your home when the New Year rolls around.
Collaborative Post