Iceland is tipped by CNN as one of the up and coming travel destinations for 2016.  It's quickly making it's mark on the world as a top bucket list destination, and this is why I'd love to visit this increasingly popular Nordic island.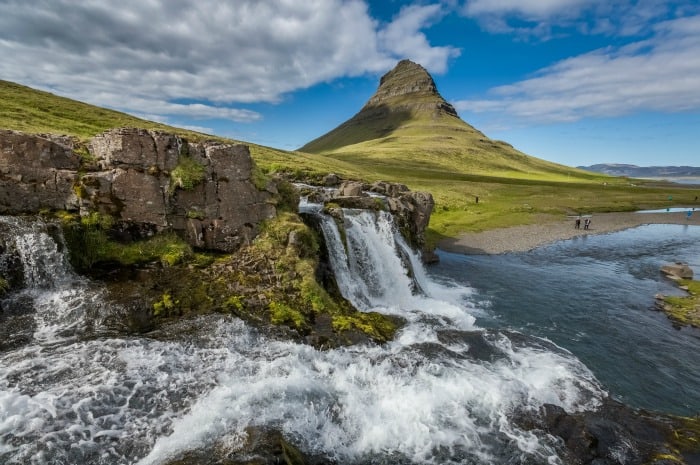 The Northern Lights
Everyone travels to Iceland in the hope they will catch a glimpse of the natural phenomenon, the Northern Lights or Aurora borealis.  I have to admit, I am desperate to see this magical display of colour in the night sky after all the stunning pictures I've seen of the event.
The Northern Lights are caused by a collision of the gaseous particles found on Earth and charged particles from the sun.  The result is a display of green, yellow, pink, violet and sometimes red flashes in the night sky.  It would be one of those once in a lifetime kind of events.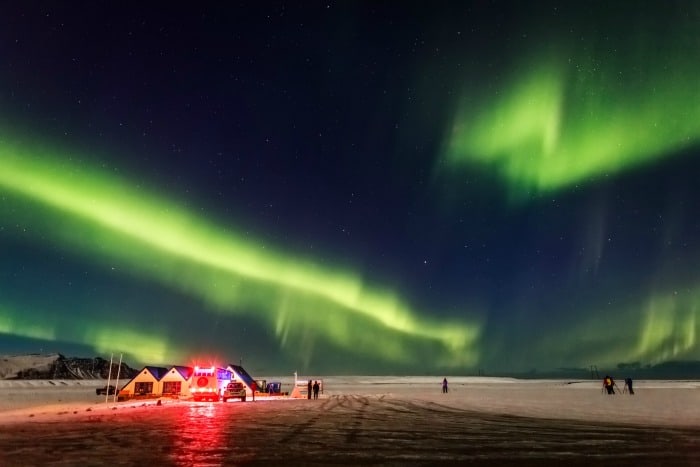 The Blue Lagoon
I do enjoy a chance to relax and rejuvenate while I'm on holiday, so I would have to stop by the world famous Blue Lagoon for a dip in it's warm and revitalising waters.  This sounds like the ultimate spa experience.  The waters of the Blue Lagoon are reported to hit temperatures of 39c and are bursting with minerals such as sulphur and silica.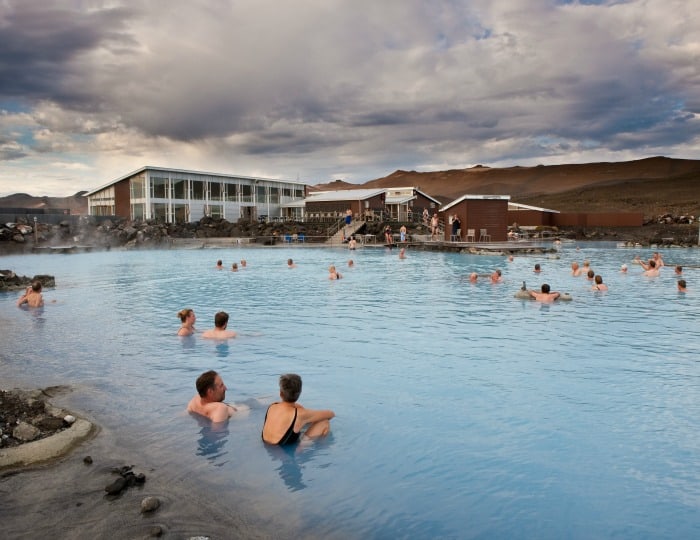 The Golden Circle
I would have to include an Iceland road trip in my holiday itinerary that included the stunning landscape of the Golden Circle.  When I see nature at it's very best, it gives me a renewed sense of perspective on the world, and I know a visit to Iceland would be a really grounding experience.  It's a part of the trip I would want to take at my own pace.
The Icelandic tectonic plates of North America and Europe meet at the Thingvellir National Park in The Golden Circle.  Not only do you get to see this natural phenomenon but you are also able to cross from one plate to another, or one continent to another if you will.  That's one pretty cool life experience to have right there.
Drive further on and you come into contact with the geysers and hot springs that Iceland is also famous for.  I would love to take my time to see one of these erupt, what a beautiful photo that would make.
 The Icelandic People
If you lived in a country that physically moved under your feet every 5 years and surrounded you with both natural beauty and risk all at the same time, it's going to make for a certain kind of person.
Icelandic people are resilient in nature and have strong family ties.  They have long standing traditions often inspired by their Nordic history.  They mark 12th night on the 6th January  as their Christmas celebration, and culinary excess is a prominent feature in most of their celebrations.  I can see I am going to like it here!
Iceland Wildlife
Iceland has a unique climate for an artic destination thanks to the presence of the gulf stream.  This lends itself as the perfect landscape for seeing some stunning wildlife during a visit to the country.
I would be delighted to witness puffins nesting on the sea cliffs around the island and the opportunity to see whales, seals or dolphins in it's vast waters would be absolutely breath taking.  There would be a story there to share with the grandchildren one day I reckon.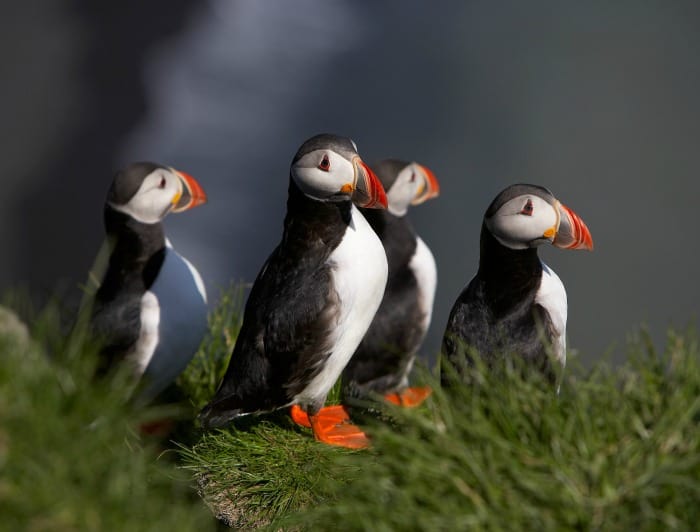 So what do you think?  Is Iceland somewhere you'd like to visit too one day?  If you've been I'd love to know what your thought.