I can't remember the last time I bought a new suitcase, which is a sure fire sign I need some new ones.  As we enter into the New Year, my only resolution is to do a lot more of what I love. Zena will be packing her suitcase and travelling as much as family life allows.  My first trip looks like it will be to the Costa Del Sol for 5 nights with the tribe. It's a holiday that I won just before Christmas after writing this post.  The news made for a fantastic Christmas present I can tell you.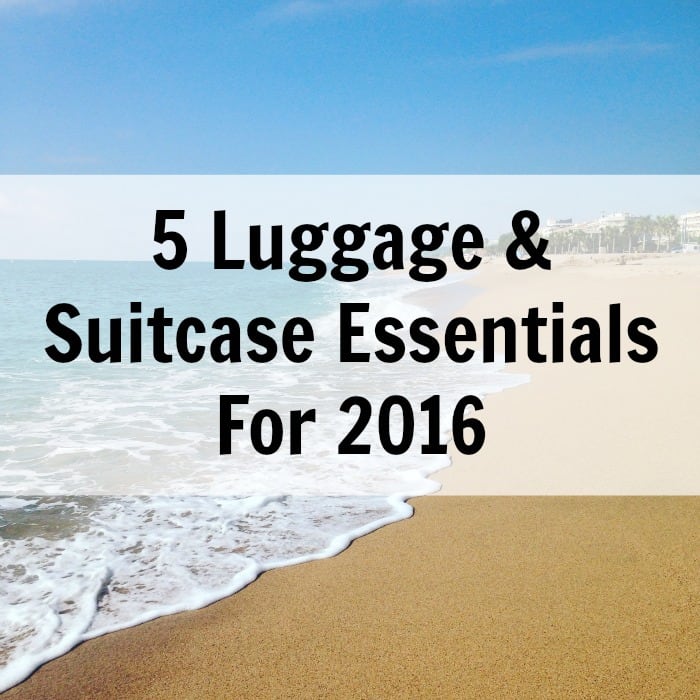 I'm making plans for other exciting adventures too, but something has dawned on me.  It's about time Zena upgraded her suitcases as they are looking a little tired.  I also discovered on our holiday to Costa Brava that when the family grows, the size of the suitcase needs to expand accordingly.  We managed with the luggage we had, but it was definitely  a squeeze when it came to packing the kids toys and books along with all the other holiday essentials. My sister recently visited a Fiji luxurious island and she told me to view their all inclusive fiji vacation packages. It looks incredible, so hopefully we can visit with our new suitcases sometime soon!!
So, I've been searching online and devised my very own luggage, cabin trolley and suitcase wish list that will put an end to the tired looking suitcases and bulging bags and equip us for all the travel plans we have in 2016.
Tripp Holiday 5 4-Wheel Cabin Suitcase
I am officially in love with the Tripp Holiday Cabin Case.  I love the funky colours that you can choose and I think it's a case that's both stylish and practical.  I love this in Watermelon, and think it has a strong but feminine look, perfect for solo travel.  It's got a 4 wheel base, making it super easy to manoeuvre and it's a hard case that will protect precious items like tablets and cameras.  This will be perfect for my short breaks in the UK or abroad. Price currently around £45.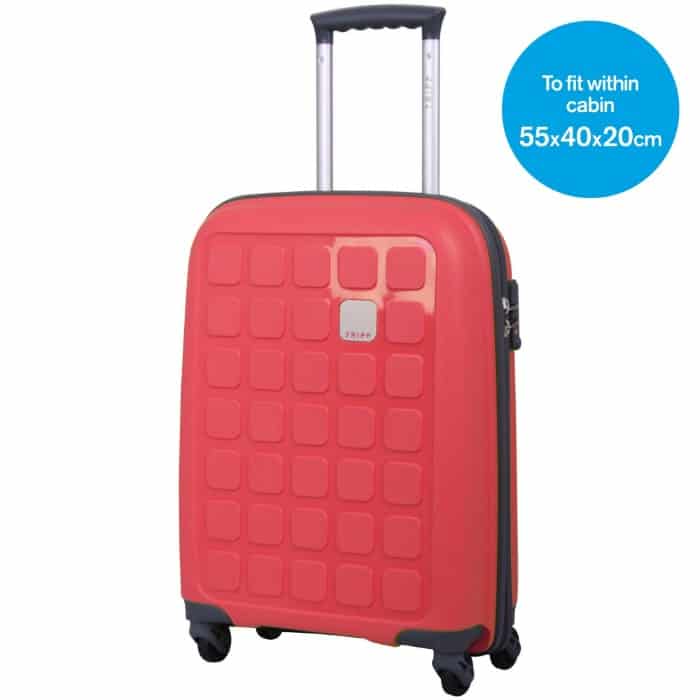 Trunki Children's Ride On Suitcase
Now that we have two very active children, they would definitely benefit from their own suitcases.  I have always had a soft spot for the Trunki ride on suitcase, and I know the girls would have great fun playing with these at the airport.  The designs that I am loving the most are the Gruffalo Trunki and the Pearl The Princess Carriage Trunki, and I think they would be a big hit with the girls too.  Prices are around £45.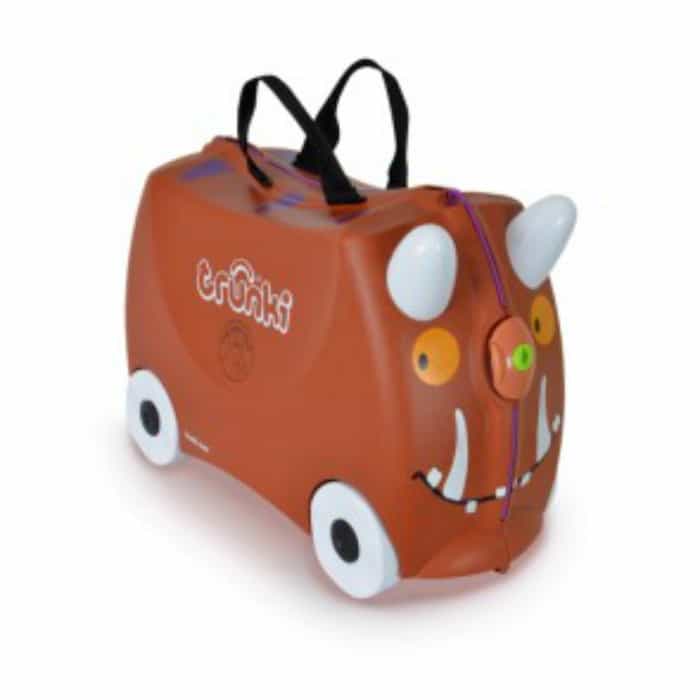 Kipling Seoul Backpack
Kipling is a new brand to me, but I have to say their range of bags looks amazing.  I've found the perfect backpack for short trips or days out on their site too.  They are practical bags offering lots of pockets and compartments but also look really good as well.
Kipling was originally designed by a group of 3 designer friends and their ranges are now a firm favourite with women in 65 countries worldwide with their affordable functional styles.  I'd like to add a few day trips to my itinerary this year as I live so close to an airport.  I will be able to get all of my travel essentials in a Kipling rucksack for a day trip to Amsterdam or Paris. Prices around £55.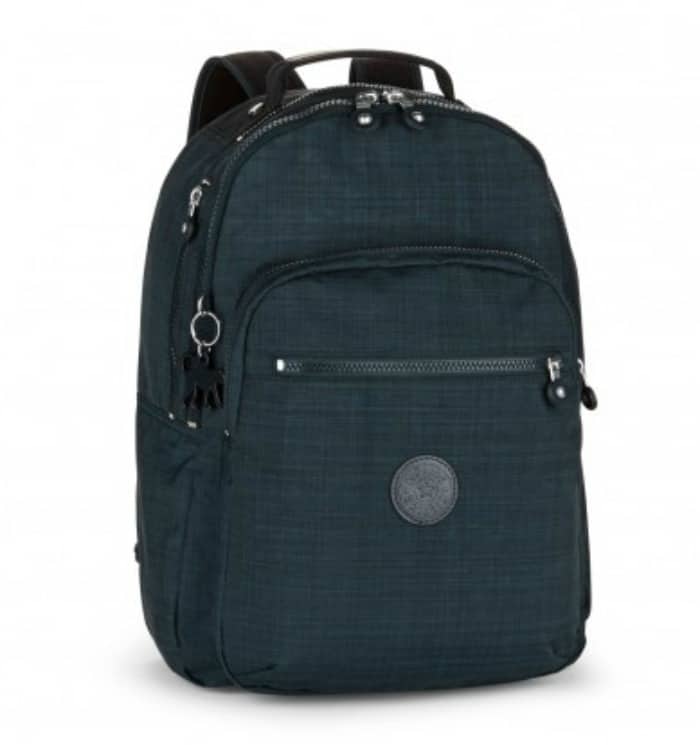 Samsonite Spark 4 Wheel Spinner
Samsonite has an excellent reputation for reliable hardwearing luggage options and I like the Spark range as a soft sided case range.  It still has a 4 wheel base making it easy to manoeuvre when you've got small children in tow.
It's also expandable giving you that essential extra room if you've been shopping on holiday or just need some extra space to get the kids toys in.  It's also gives excellent pocket options and is secure too.  It's practical and understated and a case that Dad will be happy to pull around. Prices start at £120.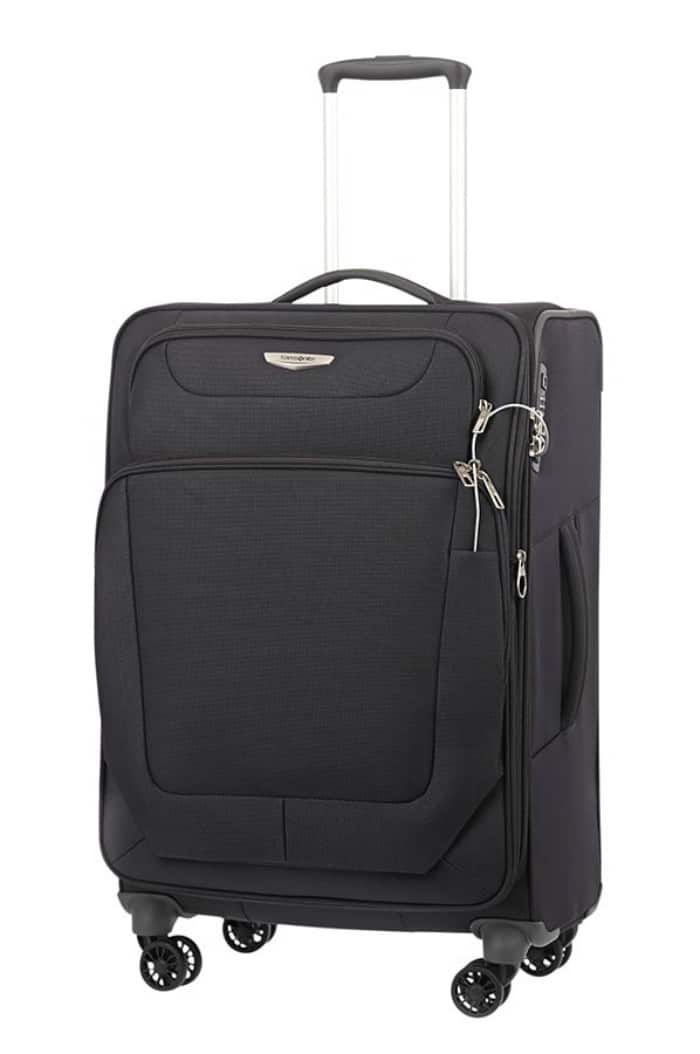 Antler Saturn Hard Suitcase
We are a family that like to travel with gadgets.  We all have tablets and of course there is my precious camera.  Travelling with a hard case makes taking these items on holiday a little easier and I feel a lot more secure packing them in a hard suitcase.
The Saturn range from Antler is practical and looks the part too.  It is currently reduced in the sale, making it a real bargain buy starting at £70 for a cabin case.  It's also another case that Dad will be happy to pull around, and offers great capacity too.  Ideal for longer family holidays.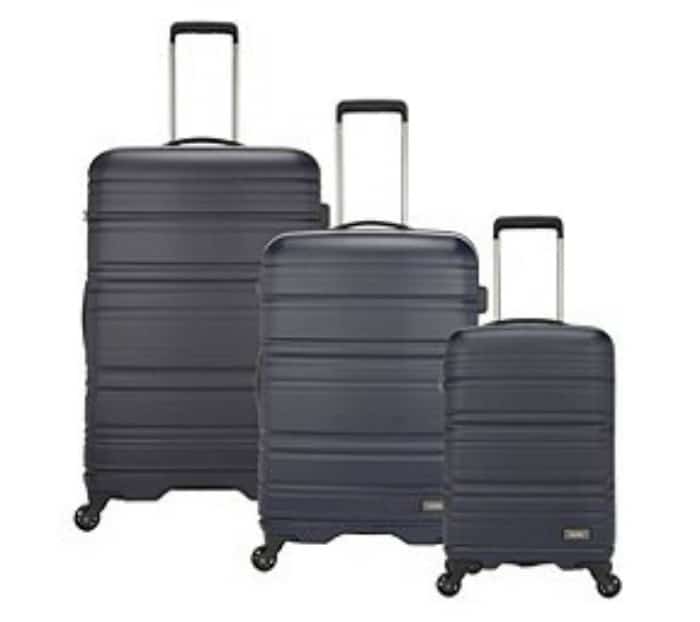 This is my suitcase and luggage wish list for 2016 that will cover family trips, solo travelling and trips with just some of the family.  After our successful trip to Nerja I plan on taking my daughter away again before she starts school in September.