The Teletubbies have arrived!  Again! And now the toys are here too!  If you have a Teletubbies fan in the house then this review is definitely for you.  If you've been following me on Instagram or you saw this post you'll already know that a very exciting box arrived at Zena's Suitcase. It created a lot of excitement for the girls I can tell you.  I wish I had a pound for overtime they asked, can we open the box yet? I'd be able to go out for dinner by now!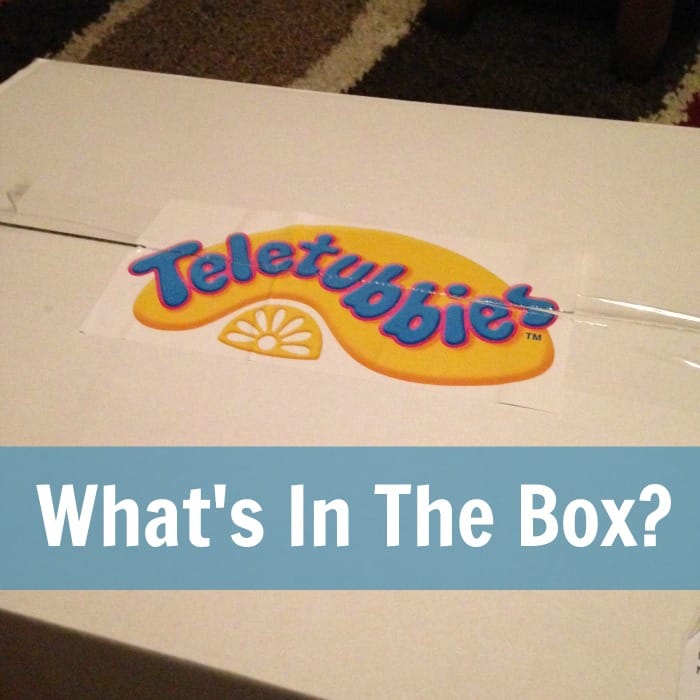 The Teletubbies Toys Review
When I was finally able to put the girls out of their misery they were more than happy with what they found inside the box.  They have both become huge fans of the TV show since it came back to CBeebies in November and having the toys delivered to the door before anyone else saw them was so exciting.  It's one of the reasons I love blogging so much, to give the girls these very special treats is priceless.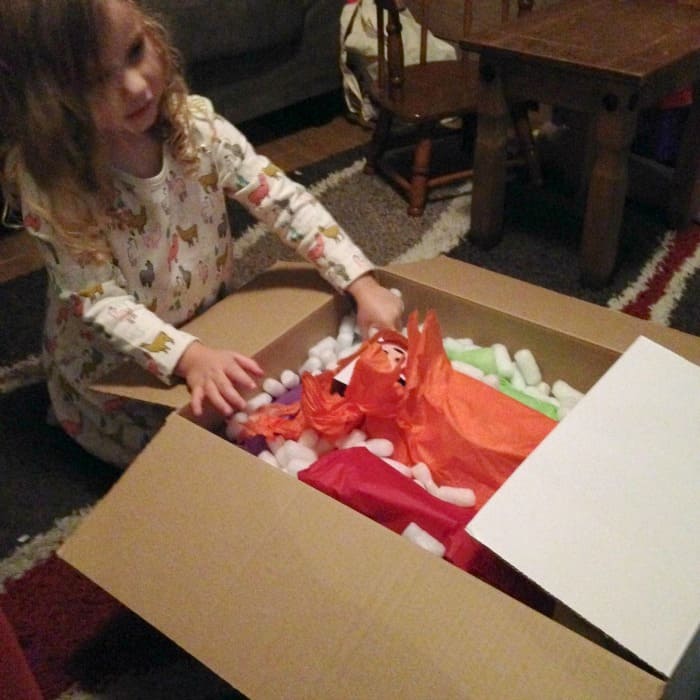 First out of the box was the Teletubbies Tubby Custard Train.  This is a new addition to the TV show so has never been seen as a toy before.  As you pull it along the Teletubbies spin in their chairs and it makes some really cute sounds too, playing music and making custard plats which were a big hit.  It's a great toy, for boys and girls.  It's well made and robust and so up for being pulled around by a heavy handed toddler.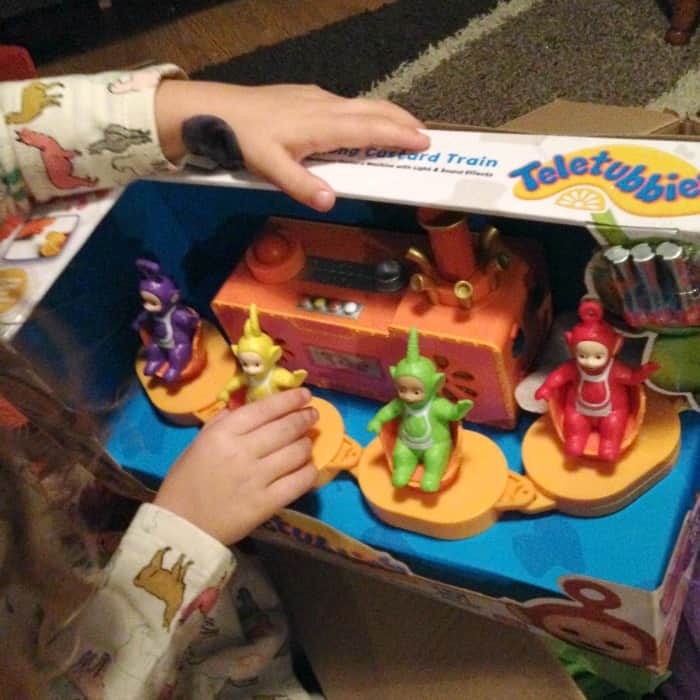 We had to convince Princes to let her little sister take a turn in opening a toy.  Begrudgingly she let Little Pudding open the next presents from the box.  Little Pudding was super pleased with her Teletubbies too.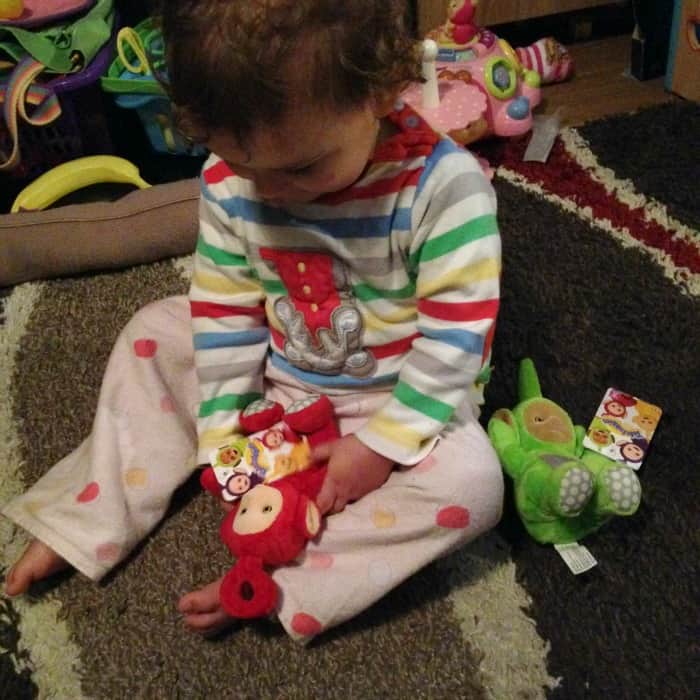 Out of the box came the cutest soft plush Po and Dipsy.  They are the perfect size for small hands and super cuddly too.  What I love the most about these are that they have all the features of the CBeebies characters whilst being suitable for children from birth, making them really safe for play.  Little Pudding has become really attached to her new friends.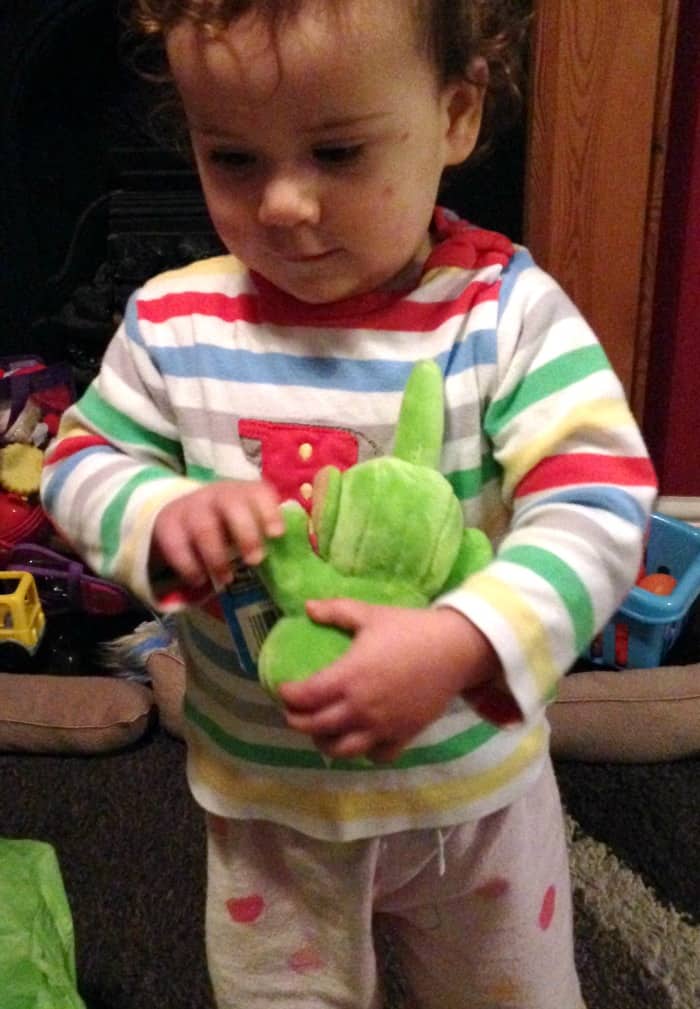 Princess opened the next Teletubbies surprise and was delighted when she found her favourite character.  It was a gorgeous Tinky Winky soft talking toy that said all of the characters favourite lines.  The Tinky Winky was bigger than Dipsy and Po so perfect for a preschooler fan of the show.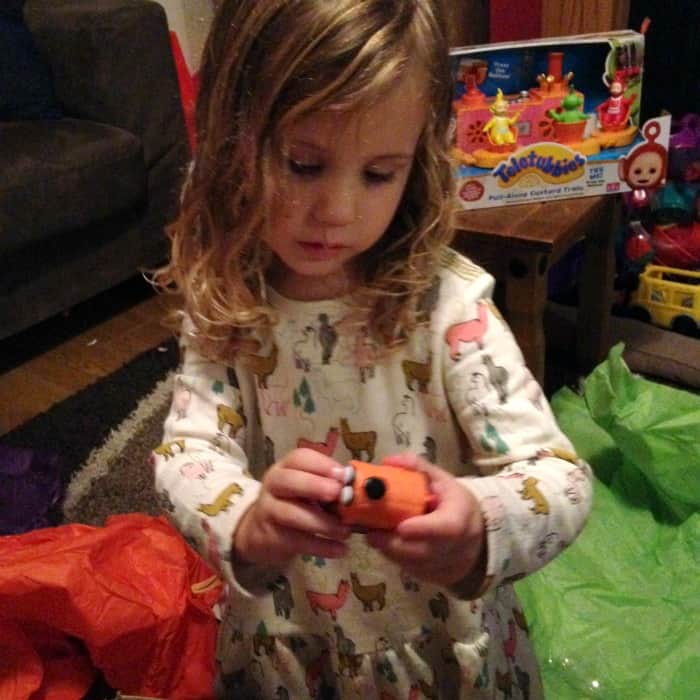 The new Teletubbies Toy range from Character Options also includes some lovely collectables perfect for imaginative role play.  The girls found the classic Noo-Noo in the box along with Laa-Laa playing with her ball.  These are perfect little toys to put in a Mums' handbag to keep kids busy when they are out and about.
The Teletubbies toys are available from today, including what you have seen here and much more.  We were lucky enough to be sent these Teletubbies toys for the purposes of this review, but all thoughts and opinions are our own.