Did you hear that we are about to visit New York?  I'm sure the news has caught up with you by now.  In a rather timely fashion, I have been asked to review the Independent Guide To New York City 2016.  When it comes to planning for a city break, I think a guide book is invaluable when it comes to making the most of a short visit.  I had not heard of the Independent Guide Books before, so I was really interested in how they would help me with planning for my up and coming trip.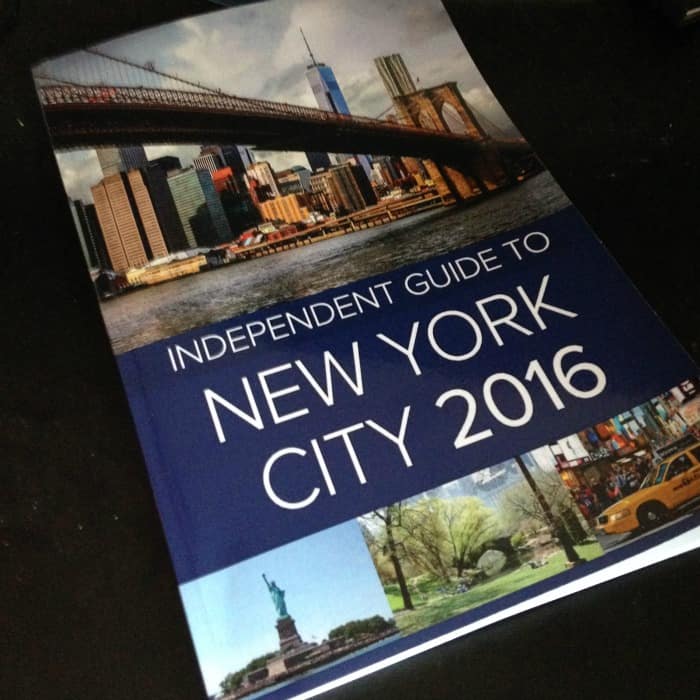 Independent Guide To New York City 2016
I am really enjoying using this travel guide to plan my trip to New York.  It really feels like it sets the scene in terms of introducing you to the history and culture of New York City, as well as providing some really practical and important travel information.  It's perfectly pitched and really easy to read, making it great for the first time visitor to New York.
The book is printed in black and white which really helps keep the cost down.  This guide is available from Amazon for £4.99, so the price is pretty hard to beat really.  I personally like the black and white photos, as they work really well for images of New York.  Be aware that all the Independent Guides are printed in black and white though.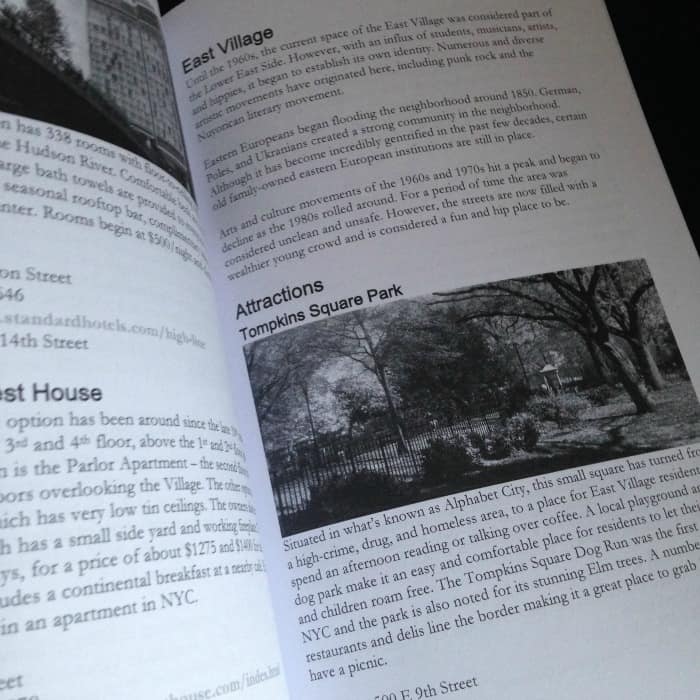 Travelling In New York Tips
It has a great section on tips for not upsetting New Yorkers.  It's something I hadn't even thought of before, but having read the guide I can see why there are a few things that need to be taken into account around using elevators, walking around of course how you are expected to tip.
It's a great book for a short visit to New York, and highlights the Top 10 places to visit. Each entry has up to date information about cost, how to get there and contact information.  I am confident this book has the most up to date information I will need for my trip as they are updated through out the year and printed on demand.
The book also provides a section on each district which is really helpful.  New York is a big city and planning where you want to go to make the most of your visit is important. In each section there are places to visit, with all the information you will need, places to eat and of course hotels situated in the area.  This is a great way to section out the guide to make the most of the trip.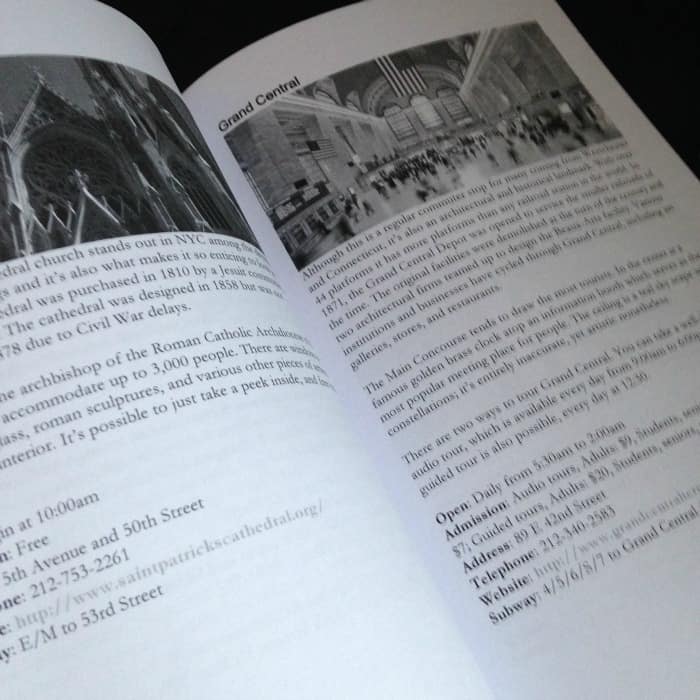 The Independent Guide To New York City 2016 also includes a seasonal calendar and some really helpful maps to help you get your bearings really quickly.  I'm already starting to feel familiar with New York's famous grid system thanks to this guide.