Decorating a boys bedroom can be quite a challenge, but if done right it can look really special.  We really enjoyed decorating my son's bedroom when he was younger and we had a lot of fun using bright colours and adding a space theme to it.  It was lovely to be able to create a personal space just for him that he loved and it really didn't cost a lot either.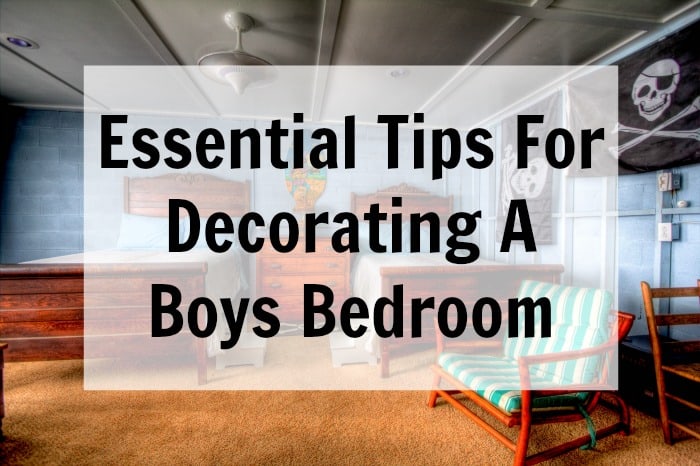 If you are looking into decorating a boys bedroom the best piece of advice I can give you is get them involved.  It is going to be their space and if they feel they have played apart in choosing their own decor and bedroom furniture, they will enjoy using it a lot more. It's also a really fun thing for parents and children to do together, my son and I loved sharing ideas and picking out new things for his new bedroom.  This was before Pinterest, so it would be even better now!
Pick A Theme For Decorating A Boys Bedroom
This is the perfect starting point for decorating a boys bedroom, and possibly  the most fun part.  Before you start choosing paint or wall paper choose a theme for the room.  I would suggest staying away from character themes as they can go out of fashion very quickly.  Instead choose something more general like space, transport, pirates or a more traditional nautical theme.  These theme ideas for a boys bedroom are likely to last him until he reaches his teenage years and wants something a bit more grown up.
Use Posters, Wall Art or Murals
What ever theme you decide on, I can guarantee you will be able to get hold of some amazing art work to bring it to life.  There is so much to choose from these days, much more than there was when my son was a boy.  Why not add a mural of an astronaut walking on the moon or perhaps a poster of the solar system.  You really will be spoilt for choice.
Choose A Cool Bed
The bed is the most important piece of furniture in a bedroom, and the one you can have the most fun with.  If you can upgrade the bed at the same time as decorating the room, you can achieve a really cool look.  There is a bed to fit pretty much every theme you can think of, and it's something your son will love choosing too. Oh, and don't forget to add an extra comfy memory foam mattress to the bed to complete it. My son absolutely loves his and has slept so much better since having it.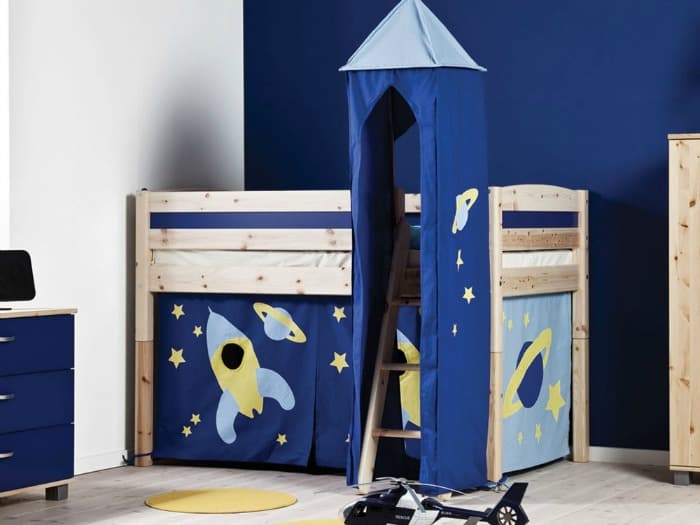 Make The Boys Bedroom or Space Personal
It's a lovely idea to add something to the room with their name on.  This even works where siblings are sharing a room.  It could be a name plaque on the wall with their name for their side of the room.  If you fancy see stencilling, try getting the letters of their name and spray it above their beds for a great effect.
Don't Forget The Storage
In my experience children need storage for clothes, more storage for toys and somewhere to keep their books.  You could upcycle your existing furniture to match your new bedroom theme.  Most things can be repainted and stencilled really easily to fit in with a new theme. Also consider buying items that have more than one purpose. For example, the iBeani tablet stands are primarily a tablet stand, but could double up as a pillow if need be!
If space is short look for storage solutions and shelves that you can hang from the wall for books or toys.  Always make sure their favourite toys are easy to get to and are easy to tidy away.  It will save you a lot of effort when it comes to keeping the room tidy later on down the line.
What tips do you have for decorating a boys bedroom?