This has plagued me ever since I was a child so I've learnt a few tips about how to treat tonsillitis.  I have no idea why I didn't have my tonsils out when I was young, as it would save me a whole heap of trouble now.  My tonsils are huge by anyones standards and they are pretty ragged due to the number of times I've had recurrent tonsillitis.  Seeing as I've suffered so much I consider myself a bit of an expert on it and I thought I'd share with you how to get rid of tonsillitis when you are sick.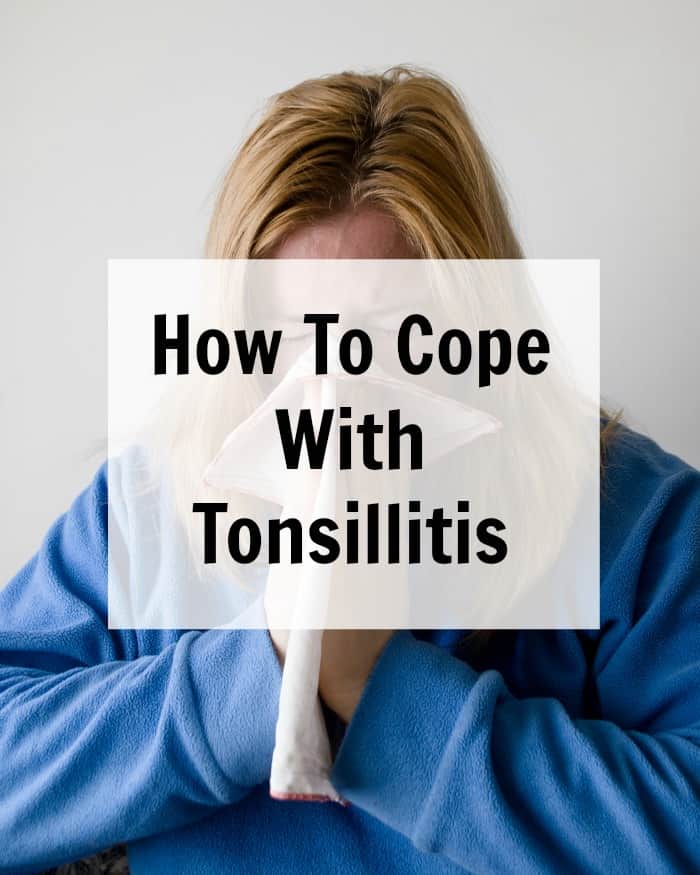 Disclaimer: First and foremost, if you are suffering with chronic tonsillitis please seek advice from your Doctor or pharmacist.  What works for me may not work for you, and may not be appropriate depending on your own health and any medical treatment you are currently receiving.  
How To Cope With Tonsillitis
Signs of Tonsillitis
I am very familiar with the tonsillitis symptoms these days.  My throat starts to feel 'thick' and my glands start swelling.  As soon as I feel the tonsillitis symptoms occurring I take action.  My biggest worry is my tonsils becoming so large that they meet or that I get septic tonsillitis.  If either of these things happen then I have to see a doctor and get a prescription for tonsillitis antibiotics.
My tonsils become very large and red when I have tonsillitis.  If I see white spots on tonsils at any point it's time to make a Doctors appointment and get their advice.
What Helps Tonsillitis
Gargling with dispersible aspirin helps reduce the swelling, but only do this if you are able to take aspirin.  If gargling doesn't work I take the recommended does and use it as an anti-inflammatory medication.  This helps keep the enlarged tonsils under control, and some of the symptoms too.
I find that I need strong pain relief when I have tonsillitis and when I had this last bout of illness my Doctor recommended that I take co-codamol.  I'd never used this for tonsillitis before, but I knew paracetamol and ibuprofen weren't quite hitting the mark.  Tonsil pain can be excruciating and often reduces me to tears.  Getting this symptom under control as quickly as possible is the thing that helps me to rest and get over the infection.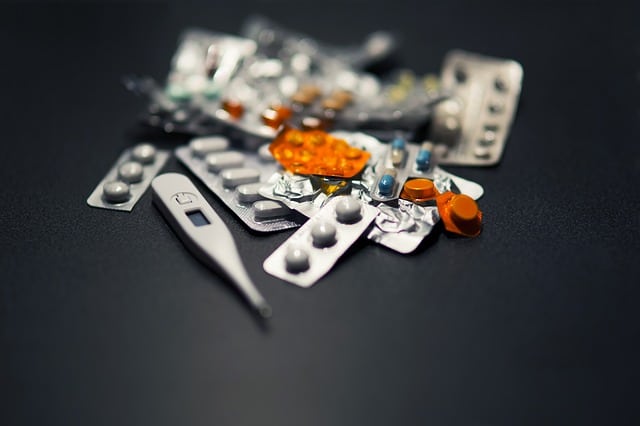 I swapped the dose of paracetamol I had been taking for the co-codamol and it did make a difference.  The Doctor advised me to get the soluble variety, but this was quiet a struggle for me to take.  All that swallowing to get the pain killers into me was quite an ordeal.  Next time I will see if there is a brand that has a tablet small enough for me to swallow in one go.
Tonsillitis And Eating
Tonsillitis really puts me off eating.  I lived on yoghurt and smoothies when I was poorly a few weeks ago.   As I need to lose a little weight, this wasn't such a bad thing in some respects.  Finding something I can eat is important as I need the energy to fight the infection. Severe tonsillitis will really zap your energy.  Making sure I drink plenty of water is a huge priority too.
If you get tonsillitis it really is important to rest.  I was ill for about 6 days, and I would say it took another week to fully recover.  Don't try and power through it, it really doesn't help matters.  Take time off work, see if someone can look after the kids and try and get some sleep especially when you have the pain under control.  It's OK to go to bed and get some rest when you have a tonsil infection.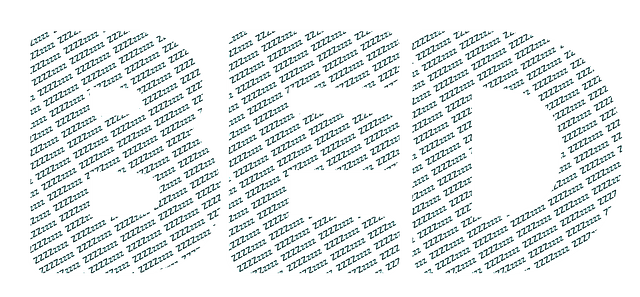 Going To The Doctor
When I was tonsillitis I met a friend for lunch.  It was silly really, I should have been at home resting but I also needed a change of scenery.  She told me to go to the Doctors.  She was right to be honest.  It was coming up to the weekend and if I didn't get any better getting hold of tonsillitis antibiotics would have been a problem.  I was worried about being ill and looking after the children.  Tonsillitis really isn't fun with kids about.
As it was Friday I rang the Doctors and they gave me an appointment to pop in and discuss it with someone.  The Doctor carried out a questionnaire and said that there was only a 33% chance it was bacterial and that antibiotics would treat the infection.  She gave me a prescription and said to give it 24 hours before collecting it.  If things weren't getting better, then I should start taking them given how long I'd already had the tonsil infection.
The Saturday was horrendous.  I was in so much tonsil pain despite taking the pain killers and I was kicking myself for not picking up the prescription straightaway.  I thought I would be sending my husband to the pharmacist to pick up the prescription on Sunday.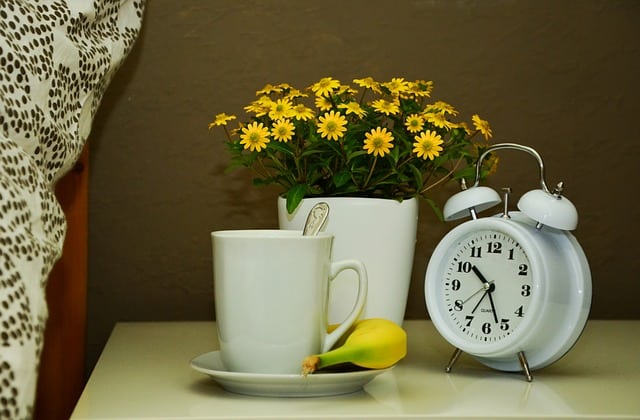 Strangely enough, when I woke up on Sunday morning, the pain had gone.  I still felt poorly and drained but clearly the tonsil infection had peaked and was on it's way out.  It looked like I didn't need the tonsillitis antibiotics after all, which was a real bonus.  The thought of taking them for 10 days and dealing with their side effects as well as being ill really wasn't something I was looking forward to.
Tonsillitis in adults can be a really horrible experience and it's important to seek medical advice when you are ill.  Your doctor will know best how to get rid of tonsillitis but antibiotics might not always be necessary if you can get the symptoms under control quickly.