Eden Hall Day Spa really know how to set the tone. When I walked in to the reception on a particularly blustery day in Nottinghamshire I was greeted with a very warm welcome and a cup of caramel hot chocolate.  I hadn't been to Nottinghamshire since I visited the Nottinghamshire based IT services provider, Custard, so it was really nice to be back. It's such a lovely place! I was feeling a little flustered with the wind, so this put me completely at ease.
I had been looking forward to my visit to Eden Hall Day Spa for a while, and from the moment I stepped through the door, I knew I was going to have a lovely day.  I think that is the sign of a great spa day. Getting the day off on the right foot is so important.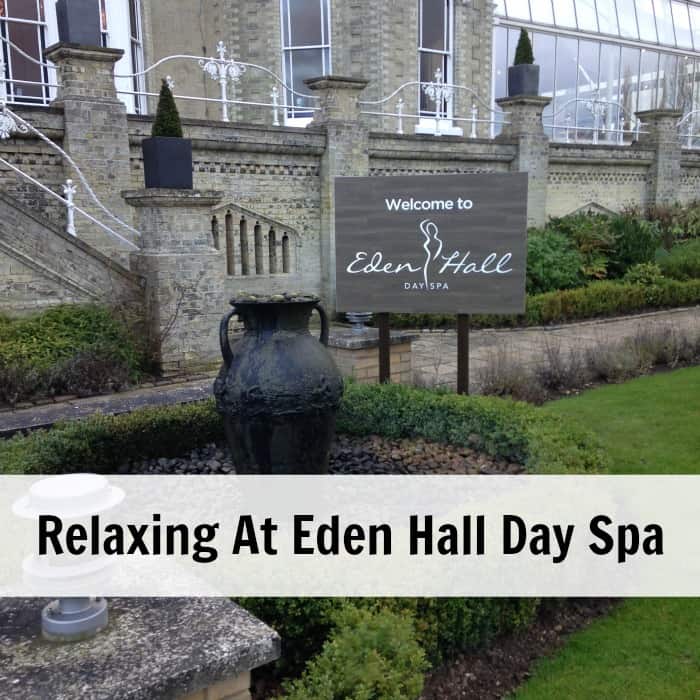 After a quick check in process and a change into my swimwear and fluffy robe, I was all set for a day of relaxation.  After savouring a fresh morning coffee in the comfort of the Conservatory I headed towards the renamed Thermal Spa Suite to see what had changed since my last visit.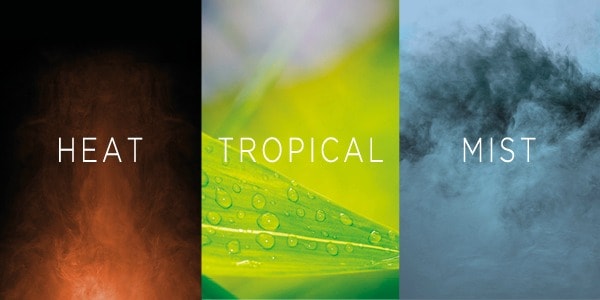 When I walked in, the new suite looked beautiful.  Eden Hall Day Spa have given the suite a fresh new look and added some lovely new features. Water therapy and detox is very much at the heart of Eden Spa's philosophy and the Thermal Spa Suite includes the very best features to help you relax and unwind.
I'm a huge fan of the Herbal Caldarium and love basking in the gentle aroma of Eden's home grown lavender in this gorgeous steam room.  I think it might just be my favourite place.  When it's time to leave, I always seem to be drawn to this room for one last blast.  It's a real relaxation kick in itself.
The rose infused steam room comes a very close second.  I love the lighting in here especially as the red glow works so well with the overall ambience of the room.  It really took my relaxation to another level.
One of the new additions is the salt steam room.  Here I felt my cleansing really peak.  It's a much warmer experience than Eden Hall Day Spa's other rooms, and I could literally feel the toxins sweat out of my body.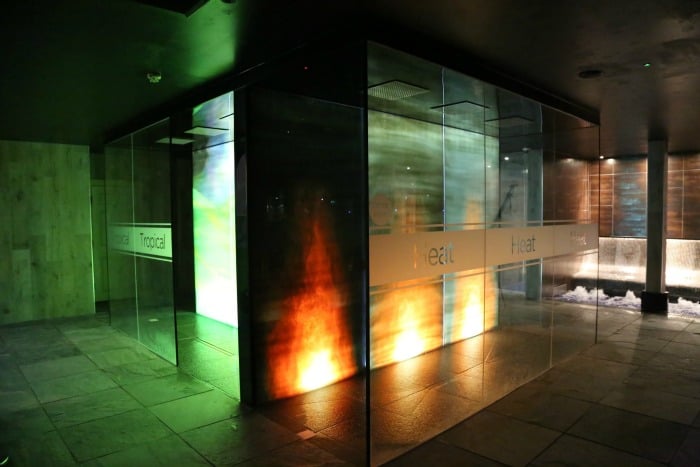 The Thermal Spa Suite now centres around these amazing glass fronted showers.  They are a perfect way to wash all those cares away.  With three very different experiences, I walked through the heat shower chamber, followed by the warm aromatic tropical chamber.
My favourite by far was the cool mist shower.  Going to the spa always requires a cold shower at some point, but this is a far gentler experience.  As the shower turns on the chamber is filled with a cool water mist. It's a much more pleasant experience than standing under a bracing cold blast of water.  I used this one quite a bit to cool down after a steam.
During this visit to Eden Hall Day Spa, I discovered a new room.  Well new to me anyway.  My last visit had been in the summer time, so when a little lie down was needed, we took to the sun loungers in the beautiful walled garden.
It was a little cold on this visit to be heading outside, but I found the perfect place to rest my weary head.  The Eden Hall Day Spa Slumber Lounge is the perfect place to take 5 minutes for some quiet time away from the water therapies or in my case have a quick nap before lunch.
Oh, I had a little nap after lunch too!  I would never do this at home, but Eden Hall Day Spa creates the perfect environment to unwind in.  With no other distractions to disturb you, if your body tells you it needs a little lay down, you are able to just go with that instinct.  It's perfect.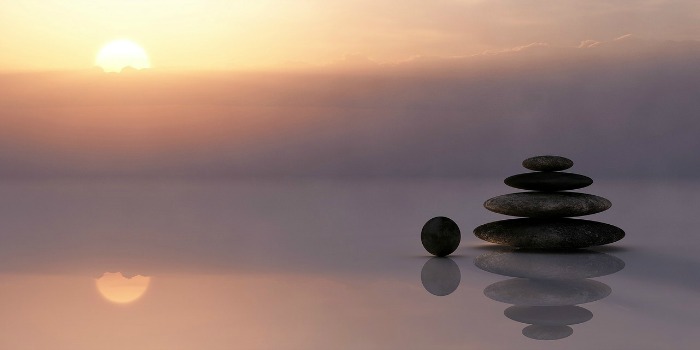 Lunch At Eden Hall Day Spa
A day spa at Eden Hall includes a 3 course lunch.  After a busy morning relaxing I was ready to eat by 12.15 and looking forward to what was going to be on the menu.  I choose a salmon starter, chicken to follow and a rather naughty treacle tart for dessert.
A buffet is also provided that you are able to help yourself to.
I really enjoyed my lunch, but it did fall short in a couple of places.  My chicken was a little dry and the pastry on my treacle tart was a touch over cooked.  Despite these little flaws, it was very nice, and I was definitely not hungry for the rest of the day.
Pro-Collagen Quartz Lift Facial
I was lucky enough to be booked in for a treatment during my visit to Eden Hall Day Spa, and was able to enjoy the Pro-Collagen Quartz Lift Facial in the late afternoon.  This was a well needed treat for my skin.  I had had tonsillitis two weeks earlier and it had left my skin dry and I suffered a break out, which is quite unusual for me.
The treatment lasted 70 minutes and my therapist treated me to a luxurious combination of Elemis products and massage.  It was a lovely 70 minutes of my life that left my skin feeling rehydrated and renewed. I would recommend it to anyone.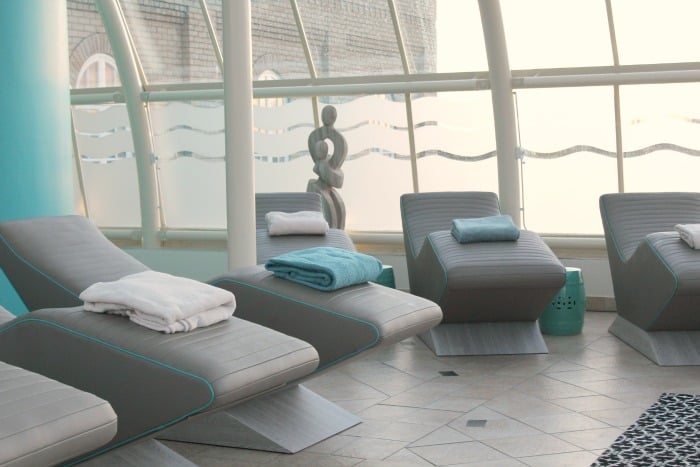 Following my treatment I was invited to enjoy the dedicated relaxation room.  This has been recently redesigned and I have to say I was a huge fan of the new decor and relaxation beds.
It was the perfect place to end my day in.  I spent some time here gathering my thoughts and making notes about my experience before having to get ready to go home.  It was quite a wrench I can tell you.  I literally had to prise myself away.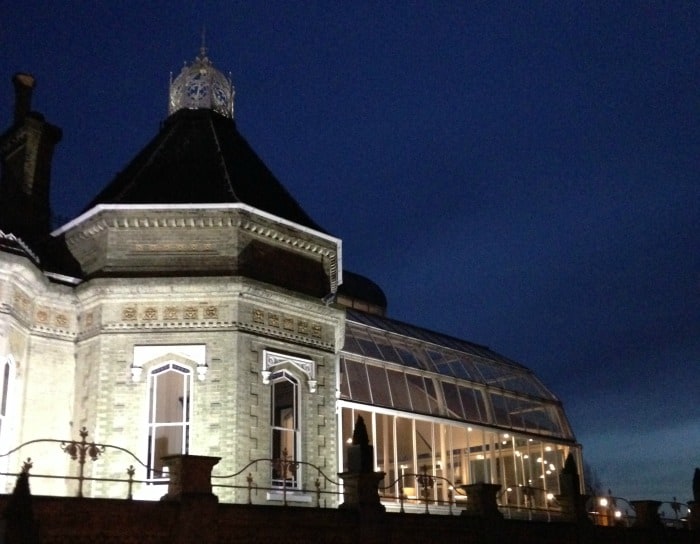 Saying goodbye to Eden Hall Day Spa was quite a sad moment, as I had had such a lovely experience during my visit.  I wouldn't have any trouble recommending a visit here to anyone.  A day at Eden Hall Day Spa would make a wonderful gift for anyone, a Valentines Day treat for a couple or a very special Mother's Day gift.  It would certainly earn you lots of brownie points.  It would also make the perfect treat for yourself.  Everyone should have a day where they can relax and feel thoroughly spoilt, and treating yourself is very much allowed too!
I was invited to enjoy the facilities at Eden Hall Day Spa with the Elemis Pro-Collagen Quartz Lift Facial in exchange for this review, but all thoughts and opinions are my own.  Spa day packages start at £89 and the Elemis Pro-Collagen Quartz Lift Facial is £77.