Amsterdam is one of my favourite European destinations by far.  I have been lucky enough to visit many times and if you haven't been, you really need to add it to your bucket list, like now!  I know the liberal attitude the city has towards sex and drugs can be a little off putting for some, but you will really miss out if you let this cloud your judgement.  Amsterdam has a lot to offer everyone and is a popular holiday destination for lots of travellers, including families.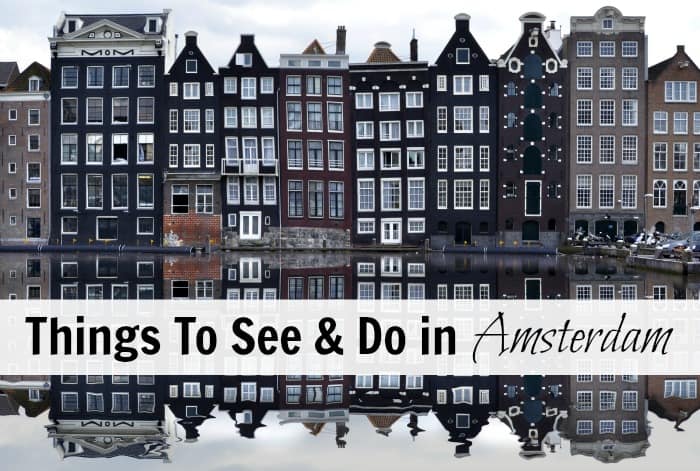 Amsterdam is really accessible from the UK, making it the perfect destination for a short weekend break.  Most flights to Schipol Airport take just over an hour and arrive several times a day.  Getting to central Amsterdam couldn't be easier too.  Trains leave Schipol every 15 minutes or so heading for Amsterdam Centraal Station.  The train takes no more than twenty minutes to reach the city.   You can be in the city of Amsterdam in little under 2 hours travelling time, sounds perfect doesn't it?
Dutch is quite a difficult language to get your head around, if like me, you aren't any good at languages.  I will try and speak the local language, even just a little bit, where ever I visit, but I have to admit that Dutch stumped me.  Fortunately for me, and many other visitors from the UK, English is widely spoken so this needn't be a barrier to visiting at all.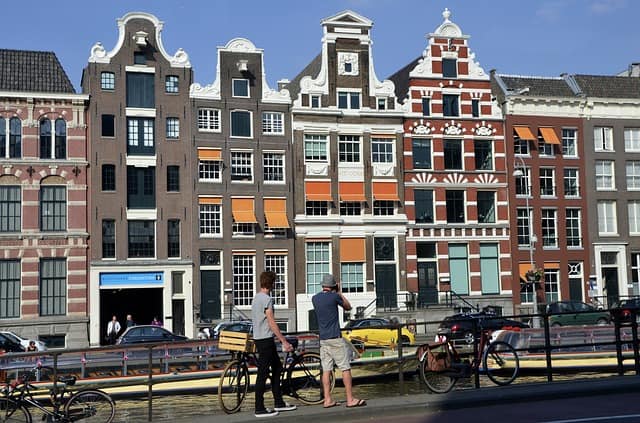 Walk In Amsterdam
Amsterdam is one of the easiest cities to explore by foot, and it's the perfect way to take in the unique buildings and architecture in this smaller European city.  Because of the canal structure, helped along by the relaxed way of life, Amsterdam isn't as fast paced as other capital cities.  This lends itself perfectly to strolling the streets enjoying what the city has to offer without fear of dodging taxis and buses.  Do keep a look out for bikes and trams though!
It also has a rather helpful grid system that makes it easy to navigate the main streets.  You can walk from one street to another, and the atmosphere can completely change being busy one minute and tranquil the next.  Where ever you chose to explore always pick a different route when you leave, and this way you won't miss anything.
Take A Canal Cruise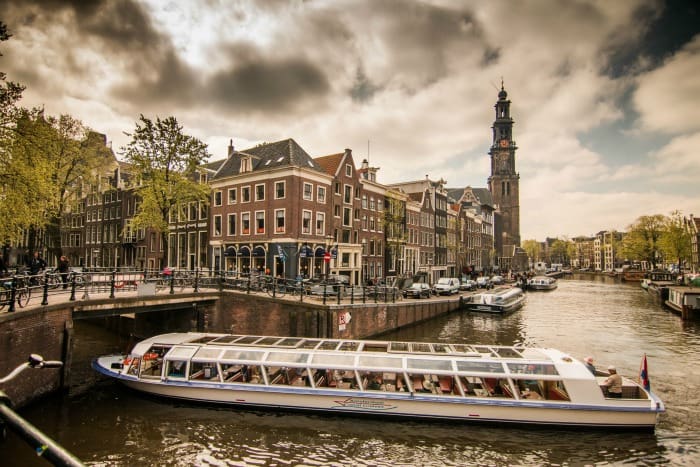 When your feet are ready for a rest, why not hope on board an Amsterdam Canal Cruise.  This is something I really enjoy doing when I visit Amsterdam.  If you are on a short break, seeing everything the city has to offer is almost impossible.  By taking a canal cruise you will enjoy all the major landmarks at a leisurely pace.
The majority of Amsterdam canal cruises offer audio tours.  They will point out things that you might otherwise miss, like the smallest house in Amsterdam.  There are also night time cruises and dining options available with some operators.
Visit Vondelpark

Vondelpark is the largest of Amsterdam's urban parks.  It's situated near  the Rijksmuseum, Stedelijk Museum and Van Gogh Museum making it a perfect place to visit for tourists as well as Amsterdammers.
There is always a lot going on at Vondelpark with free concerts at the open air theatre and plenty of play areas for children and families to enjoy.  In the summer it's the perfect place to hang out with the locals enjoying the good weather and a picnic.
Go To The Zoo
Artis Royal Zoo is situated in the centre of Amsterdam is home to over 750 species of animals, including lions, zebras, giraffes, elephants and chimpanzees.   It's a great place to visit for children and also animal lovers.
Artis is also home to around 300 species of trees and botanicals that blossom beautifully every spring and summer in it's extensive gardens. If you are after a nature fix, Artis is definitely the place to visit.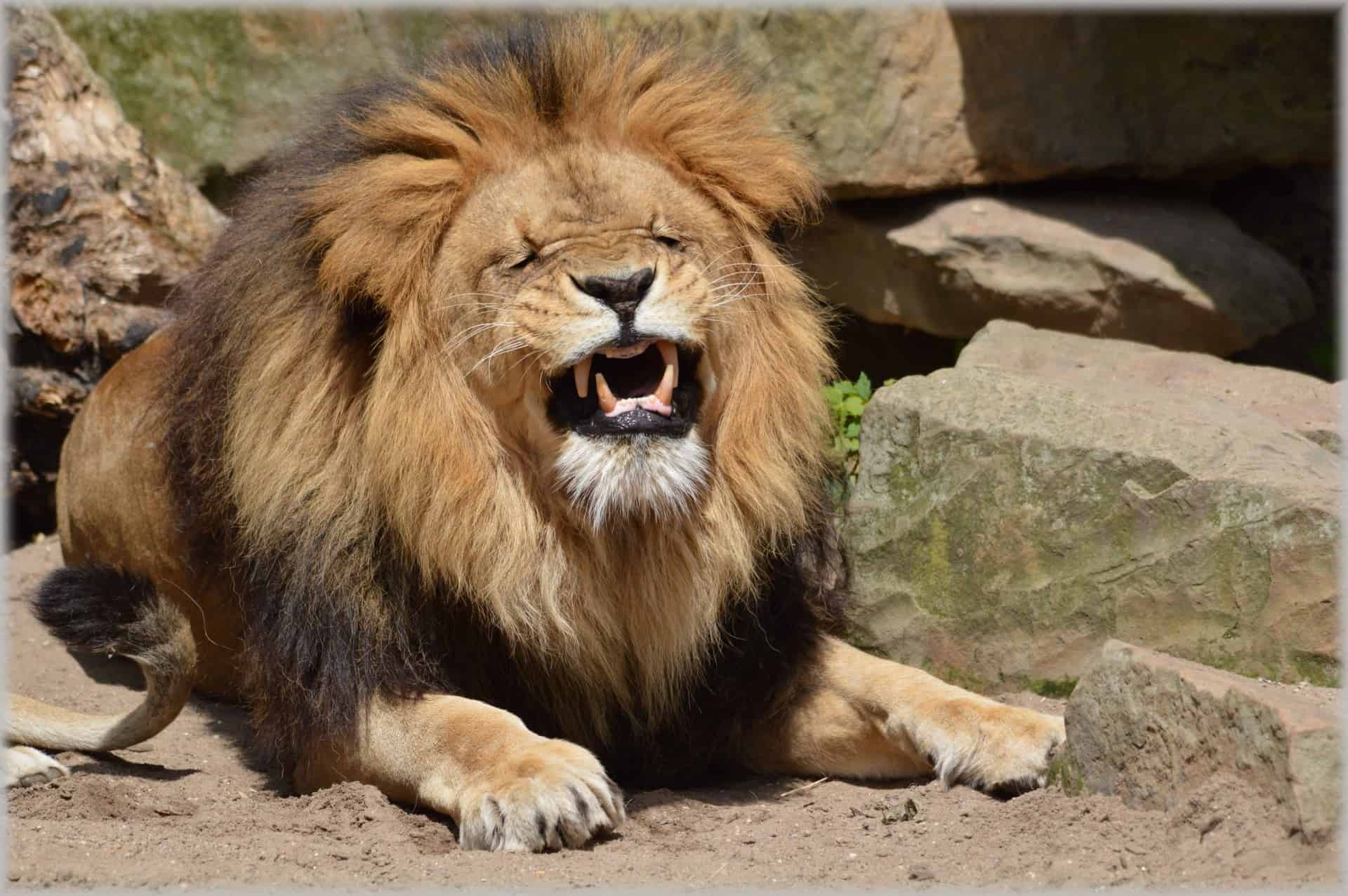 Visit The Nemo Science Centre
When you step out of Amsterdam Centraal Station, one thing that will catch your eye is the green copper building protruding from the city's harbour.  That is the Nemo Science Centre, and is a perfect place to visit if you have children who love science and technology.
The Nemo Science Centre is an interactive museum with lots for families to see and do together.  Even if you don't have children, it's still a fun place to explore.  You can conduct your own experiments in the laboratory and find out all about how the world works.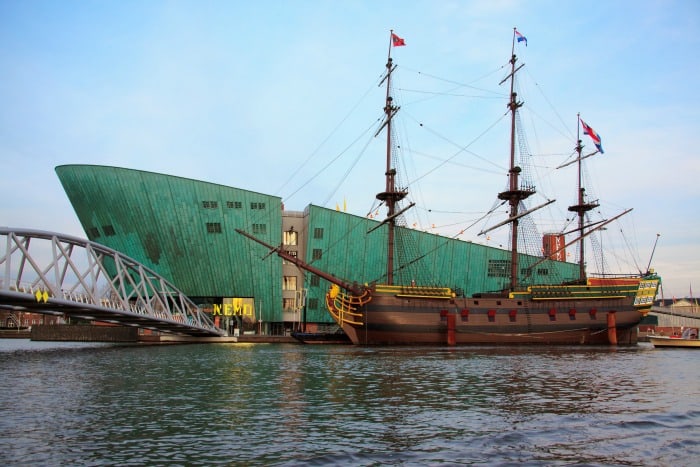 So what are you waiting for?  There is no time like the present is there?  If you are looking for somewhere to stay, Expedia has lots of great hotel offers and lots more travel tips to help if you want to visit Amsterdam.  Make this a place you travel to this year and get yourself the best online deal.
This post has been written in collaboration with Expedia