Personal boundaries have become more important to me recently.  Due to my daughter's activity schedule, once a week I have to spend time with another Mother who I don't particularly gel with.  We are very different individuals and have a completely opposite approach to parenting, but that's a whole other post entirely.  Our daughters get on and for this reason I'm learning to cope with the situation.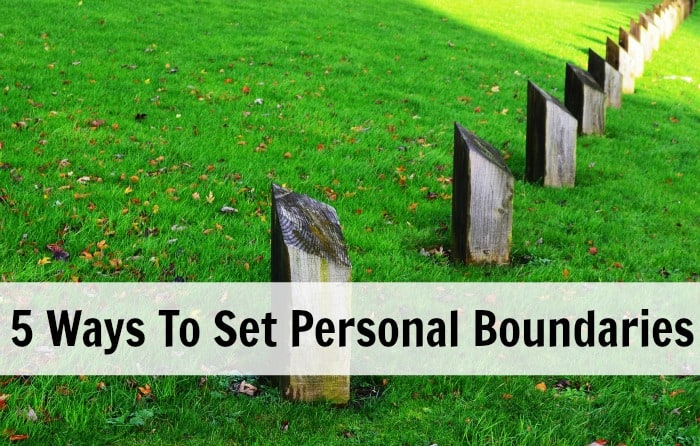 Normally if I don't gel with a person, I wouldn't go out of my way to spend time with them but circumstances dictate that we spend a whole morning together once a week.  The way I see it is we are a bit different, but  that's OK. People are meant to be different.  I'm not sure that's how she feels about me, as I sense a distinct mean streak in her, but I just might be being a little over sensitive.
I've been thinking about how to deal with this situation, and it's got me reflecting about my personal boundaries.  I have always struggled with rejection and not being liked throughout my life, and it's something I'm keen to get to grips with.  I can't be liked by everyone, and that's OK.  Sometimes I have faced rejection,  but I don't want to let it derail me emotionally, like it has done in the past.  I've come up with a personal strategy over the last few months, and it's certainly helping, so I thought I would share it with you.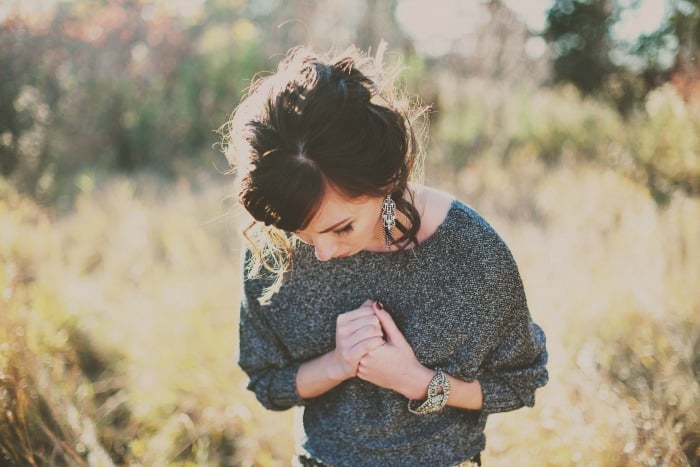 5 Ways To Set Personal Boundaries
Know Who You Are: I have been finding it much easier to keep my emotional boundaries by reminding myself who I am as an individual.  I am clear who I am as a parent and an individual much more so these days, and I am happy with my personal choices.  I know I try my best in whatever I put my mind too, and that there are other things in life I'm not so bothered about putting my energy into.  I will rarely have a full face of make up and perfect hair unless the event calls for it, and I'm OK with that.
Be Confident: Even when I don't feel it on the inside I put my best foot forward.  Being confident and owning a situation helps me feel in control.  I am confident to be myself and not mirror others behaviour. Some days I fake it at the start, but I soon feel like my usual confident self when I get in the flow.  It takes practise, but being confident really helps to set personal boundaries.
Don't Give Other People More Importance In A Situation: In my situation I am faced with someone who sees things very differently.  I have found myself questioning if my parenting style is OK, or whether as a person I am a failure because I don't approach life in the same way.  When I do this, I am giving someone else's thoughts and feelings more importance than my own.  It's important to respect each other's differences, but not to let them encroach on our own sense of being.  This has taken some time to master, but I am getting there.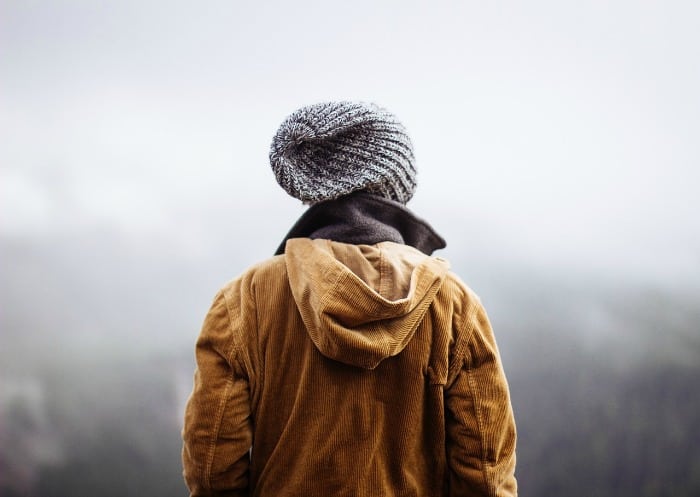 Be Clear What You Need: This is something worth thinking about in any relationship.  In most cases we have different needs to other people.  I have tried to work out what I need to live a balanced and healthy life and I'm striving to work towards those goals.  Other people in my life aren't necessarily as focused on those goals as I am, and have different needs.  I am happy to respect those needs, but not at the detriment of my own.
Don't Feel Guilty: Setting personal boundaries is a really important part of our emotional well being, and can also have a positive effect on our overall health.  Don't let feelings of guilt creep in and hinder you setting those healthy boundaries.  We can be torn by wanting to please other people and make them happy and looking after ourselves.  Try to be aware of these feelings of guilt and let go go them.  You will not be letting anyone down, apart from yourself if you don't.
I'd love to know if you found these tips for setting personal boundaries helpful and if there are any situations you struggle with. Please let me know in the comments below.