You really can have a beautiful nursery for your baby, no matter how much space you have. Baby might be lucky enough to have their own room, but these can vary in size so much. The new arrival might be sharing their space with the office, but you can still create a lovely space to suit your baby and the computer. If you put some time into designing your nursery, you can create a space that everyone will love no matter how much room you have.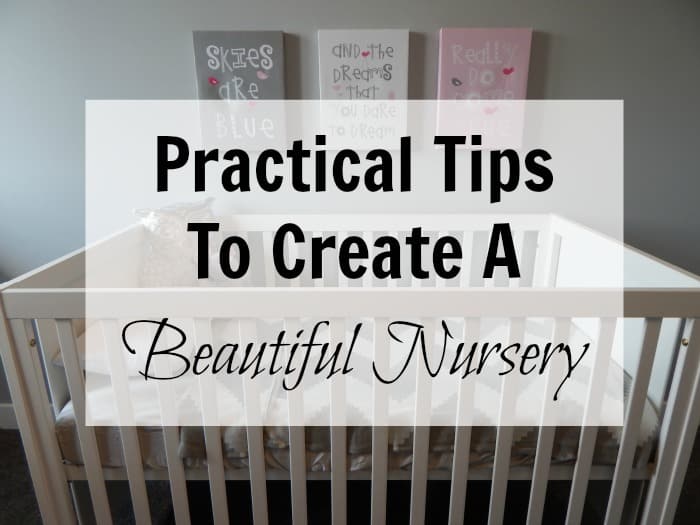 A baby's nursery works best when you combine a calm and peaceful ambience with practical functionality. Your little baby has been tucked up all cosy and secure in your womb for nine months and arriving into the world can be quite a shock for your little one. A calming space and environment will really help them settle into the world and their new home.
They didn't need a lot either for that nine months of pregnancy, but that is all about to change. They might only be small, but do not let that deceive you. I have come to learn in my many years of parenting that the smaller the child, the more they need. That covers everything from clothes, bedding, toys to toiletries and beyond. If you start your design process keeping these two important points in mind, you can't go far wrong.
What Furniture Do I Need In A Baby's Nursery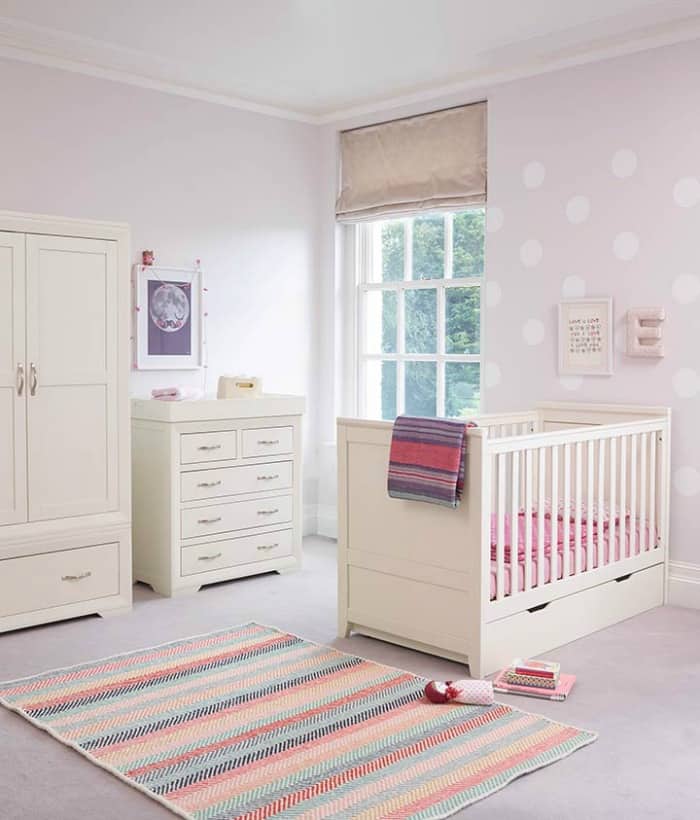 The best way to approach this in your nursery design process is to create a list of essential furniture items first. You can then move onto your list of desirable nursery furniture if you have the space and the budget.
A baby will need somewhere to sleep, so a cot is essential. It is worth investing in something practical that will grow with baby into a bed as they get older. It will really help with that transition to the big girl or boy bed. Also, if storage is at a premium, something with a draw can really help for putting all that bed linen in you will need.
I would also put a set of drawers in as an essential furniture item too. They are a great use of space, and will keep all those cute outfits together for you.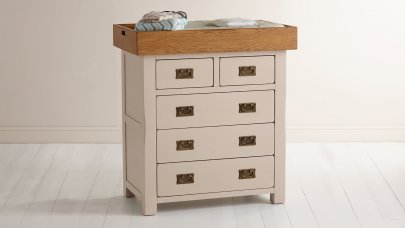 There is a lot of debate whether a changing table is needed. Personally, I have never used one, but I wish I had. It's so much easier to change a baby in a standing position and it saves your back. Mine really doesn't like changing a baby on the floor these days. If space is an issue, perhaps your chest of drawers could also provide this function too?
A wardrobe may be a desirable piece of furniture, but I would definitely chose a chest of drawers first for practical reasons. If you have the room though it can provide great extra storage that will grow with your child.
Do I Need A Chair In A Nursery?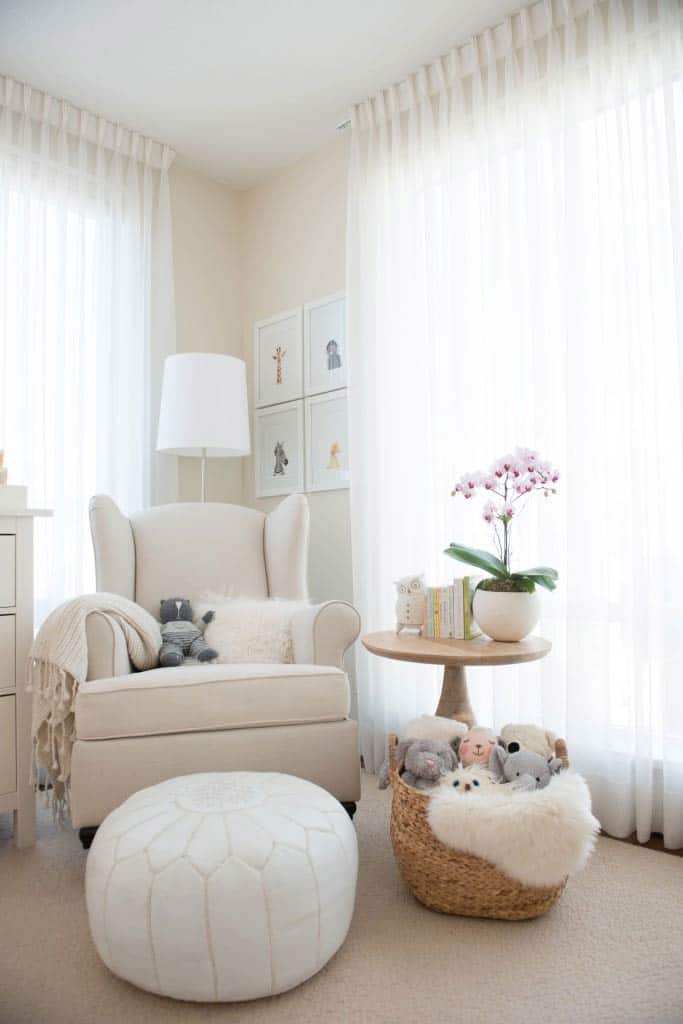 A comfortable chair is definitely an essential item of furniture for a baby's nursery and can often get overlooked. You parents are going to be spending a lot of time in baby's nursery too and you need somewhere comfortable to sit whilst feeding and comforting your baby. You could be in that chair for very long periods of time, so comfort is really important.
If you are considering breastfeeding, the position you sit in can make a huge difference to how successful your feeding is. This is really worth thinking about while you are designing a nursery.
What Colours To Pick For A Nursery
This is largely going to be down to your own personal style and choice. You may be designing a nursery and you do not know the gender of your baby. This may encourage you to pick neutral colours.
You may have strong feelings about whether you want to use pink or blue. I know these gender stereo types aren't for everyone. Nursery furniture is very practical and can work with lots of different colour schemes, so you won't have any issues getting your room to blend together.
If you prefer dark strong colours, don't be afraid to use them. These can really help create a calming effect as much as the more traditional pastels. You could have a dark grey feature wall and lift the room with light painted furniture. It can create a really cosy look, so don't be afraid to experiment.
Collaborative Post