As you might already know, I have been desperate to see Disney on Ice for many years.  It wasn't something that I had managed to convince my son he wanted to see but now I have two little girls it's a whole different story.
Disney on Ice invited us to enjoy their Silver Anniversary Celebration originally at Nottingham's Capital FM arena.  It dawned on me shortly after the arrangements were put in place that we were going to be away on holiday.  Luckily we were able to bring forward our visit and we went to see the show at the Genting Arena at Birmingham's NEC.  I was a little bit pleased about this as it was a whole month earlier than expected and it fell near my birthday too.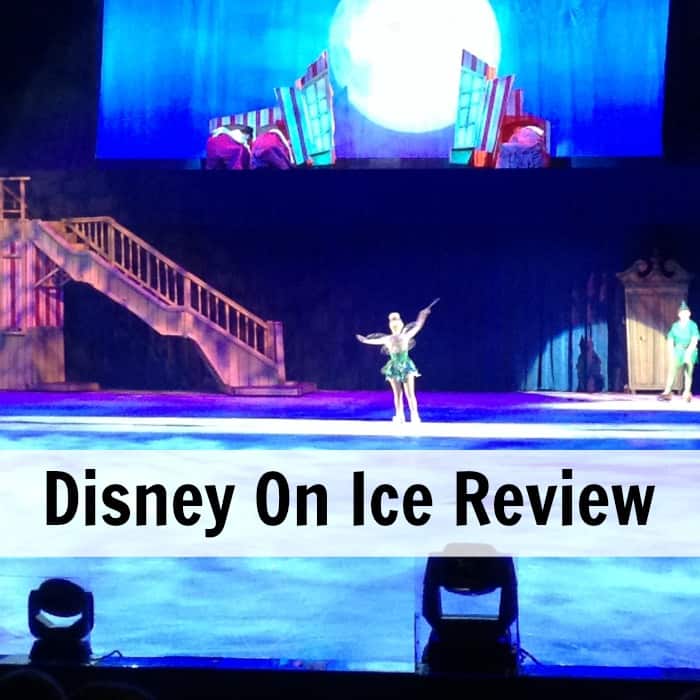 The Disney on Ice Silver Anniversary Celebration promised to showcase appearances from old favourites Mickey Mouse, Minnie Mouse and their friends Goofy, Donald and Daisy.  We also had excerpts from The Lion King, Peter Pan, The Little Mermaid and of course Frozen to look forward to. It's fair to say that I went to Disney On Ice with my expectations set very high about what to expect during the show.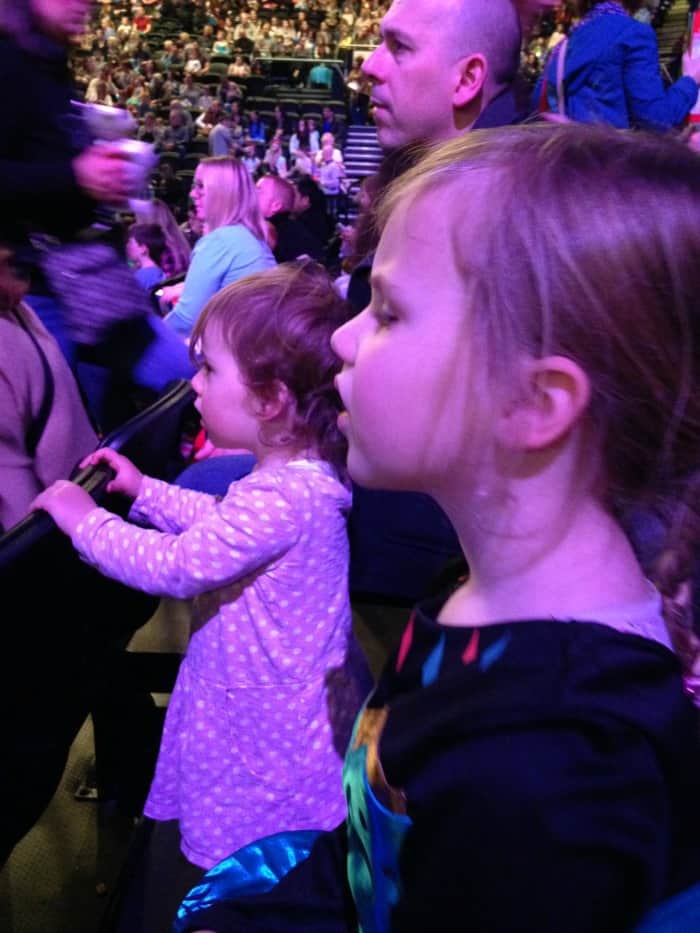 What my Kids Thought About Disney on Ice
Princess was so excited about seeing Frozen, and kept asking if Ana and Elsa were going to be in the show.  Throughout the first half I reassured her that her favourite disney characters were going to be making an appearance and all that practising 'Let It Go' wasn't going to go to waste.
She is only 4 years old, so Lion King and The Little Mermaid haven't really hit her radar yet.  She does like Tinkerbell and was excited when she made an appearance.  She also enjoyed The Little Mermaid as this appealed to her sense of sparkle.
The highlight of the show was Frozen, and when Ana and Elsa hit the ice, Princess was glued from the outset.  It also held my 2 year olds attention as she had been getting a little bit restless during the other performances.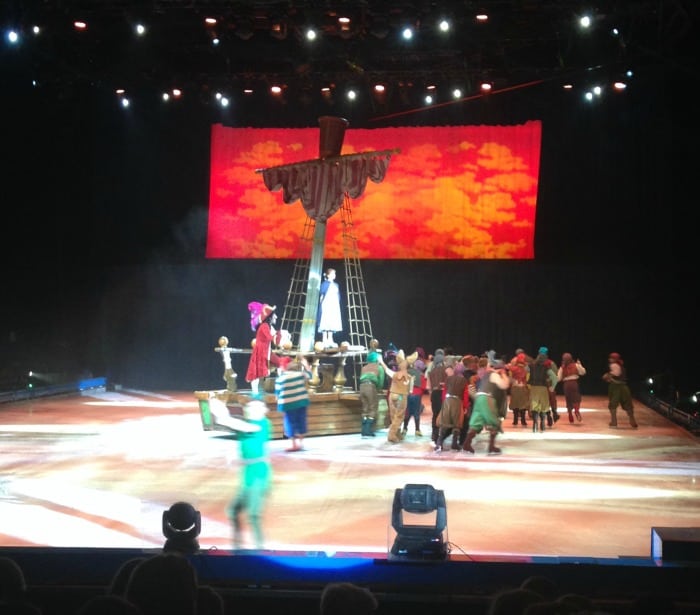 My Thoughts on Disney on Ice 
As I mentioned, I went into this show with very high expectations.  I wanted something spectacular from a show with Disney in the title.  I was looking to be blown away by the performance and sadly Disney on Ice fell a little short of the mark for me.
It was a good show, with good costumes, good ice skating in parts and lots of sparkle but it didn't wow me, and it didn't seem to wow the girls either.  I expected more from the ice skating in terms of skill and speed and felt it was a bit flat in parts.  The show is also mimed which I think is disappointing.  I would like to have seen all aspects of the show delivered live, but I appreciate that is going to be difficult to achieve.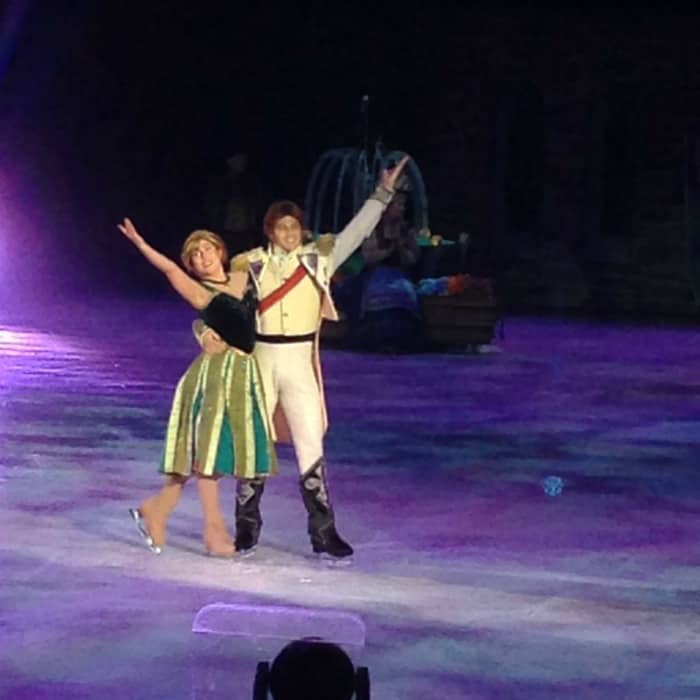 For me also, the choice of Disney shows wasn't really in tune with the young audience attending.  Peter Pan feels a little dated now and that was my least favourite part of the production.  It would have been nice to see the more recent Disney films represented like Tangled for example.  As the Mum of small girls I think this would have held there attention better.
It was a good show, but there just wasn't enough of the magic of Disney for us.  I think if you are a diehard Disney fan you are going to love it and I have read lots of really positive reviews about the show so please do go if you are a fan.  If you are expecting to literally  transported to the Magic Kingdom then this show falls slightly short of the mark.
We were provided with complimentary tickets to Disney on Ice presents Silver Anniversary Celebrations in exchange for our honest review, but all thoughts and opinions are our own.