Firstly I have to apologise to you all.  My weekly photo is a little late this week.  I would normally post this on a Sunday but my daughter has had a nasty stomach bug and a temperature.  She has needed a lot more cuddles than normal, so I'm just catching up with the blog now.
This week's photo is of Little Pudding exploring the sensory garden at Rushcliffe Country Park last weekend.  She really enjoyed our visit here, and wanted to play on everything.  There's been a few new additions to the sensory garden for this year, which is good to see.  We still love the old sculptures too, like this one that Little Pudding was taking a close look at.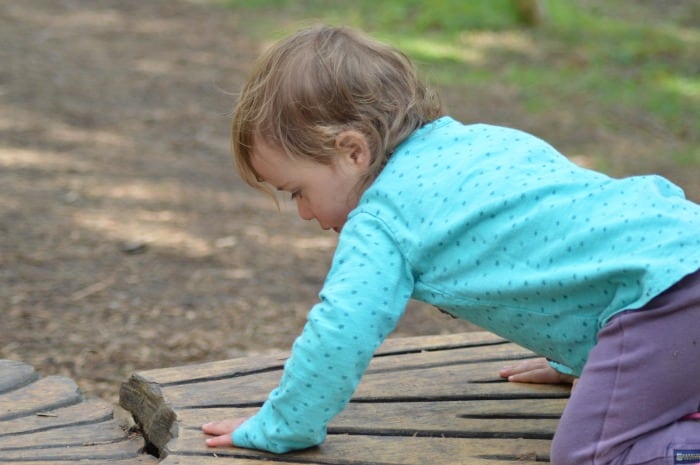 If you missed last weeks photo, you can take a peek here.
*affiliate link