I've been to a few blog conferences now, and there is always a lot of buzz around what to wear.  Being an older Mum and a little on the curvy side, OK a lot on the curvy side, I will admit to feeling a little bit left out of these online conversations.  It's sad really as it has a little chip at my confidence and puts me on the back foot before I even get through the door of the event.
This weekend I'm going to be attending Blog on MSI for the second year.  I'm delighted to announce that Celuu has jumped to the rescue and asked me if I would like to chose an outfit from their online collection to wear to the blog conference.  I popped over to their website to find out a few things about the brand and was instantly impressed.  Celuu offer real women glamorous and flattering clothes so they do not need to feel left out of the 'what I'm wearing' conversation anymore.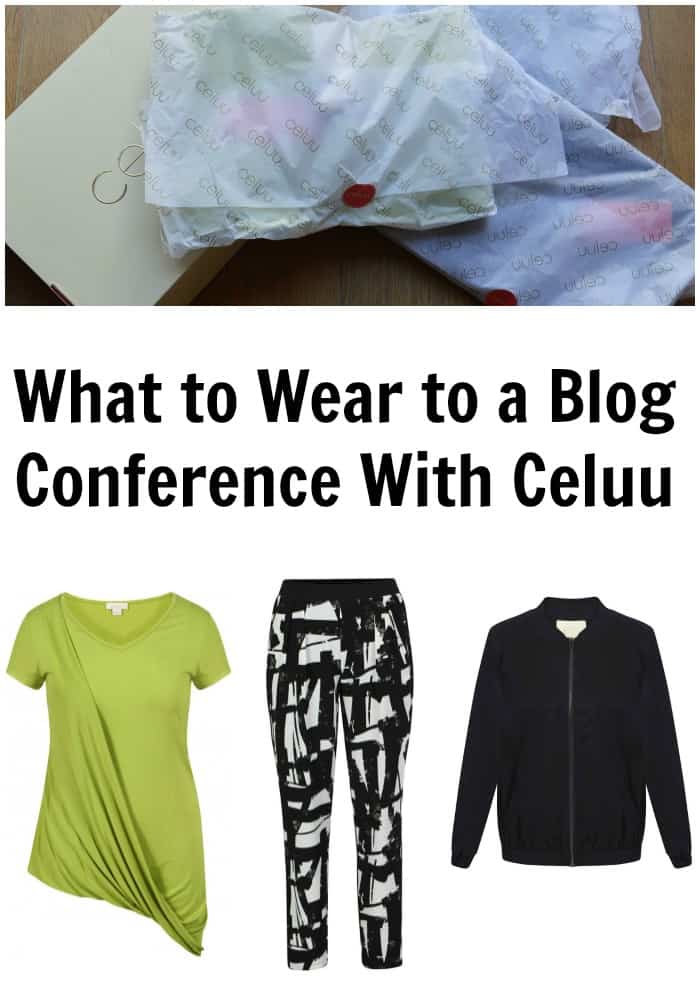 We all want to wear fun clothes and feel confident when we are going to an event, and I am no exception.  Blog conferences are busy affairs too and there is a lot going on.  With sessions planned all day to help bloggers improve their skills, time to catch up with blogging friends and lots of networking with brands it's important to look and feel your best.
Being comfortable is right up there as well.  There is nothing worse than being at an event all day and the clothes that you are wearing being uncomfortable and annoying.  I find a lot of clothes on the high street just aren't cut right for a women's shape and it's not long before what I'm wearing makes me fidgety and annoyed.
What to Wear To Blog on MSI
Here's the outfit I've picked to wear to Blog on MSI from Celuu.  I wanted fun, on trend comfortable clothes that will flatter my shape and it looks like I've got it.
The Vanessa Print Trousers are soon going to become a favourite in my wardrobe with this monochrome contemporary look.  Black and white is always easy to co-ordiante and a lot of fun to wear to a weekend event. I'm already in love with the flattering pleats and comfortable elasticated waistband.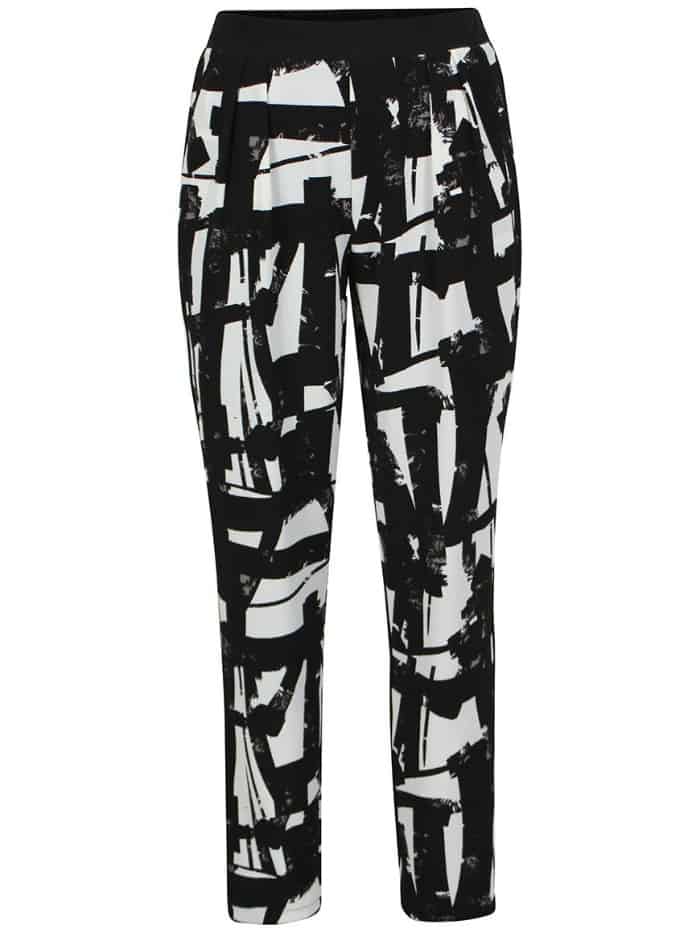 I'm teaming the trousers with the green Jo Wrap Top. I was drawn to the asymmetric design of the top as soon as I saw it, and I just love the colour. The style is flattering and the fabric is great quality.  This is a great top for dressing up with some statement jewellery or pairing up with some skinny jeans on the weekend.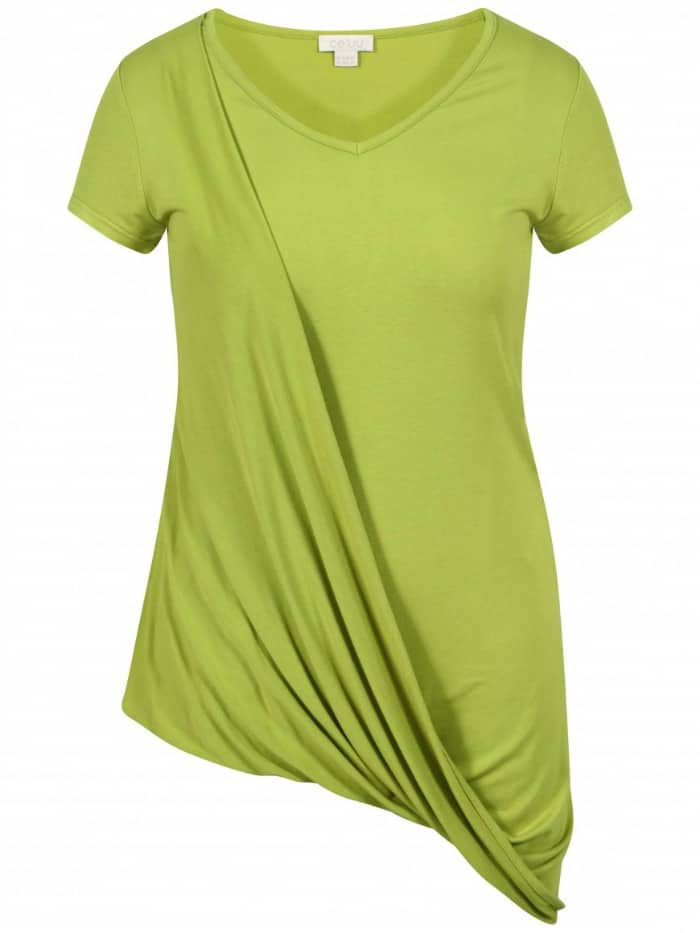 I also couldn't resist the navy Kristen Bomber Jacket.   With the weather being a little unpredictable at the moment, this light weight jacket is going to be a necessity.  It snowed in Nottingham this week, so who knows what the Manchester weather will have in store.  The jacket has a soft, almost silky feel to it and is a flattering length too.  I can see this being worn A LOT after the blog conference.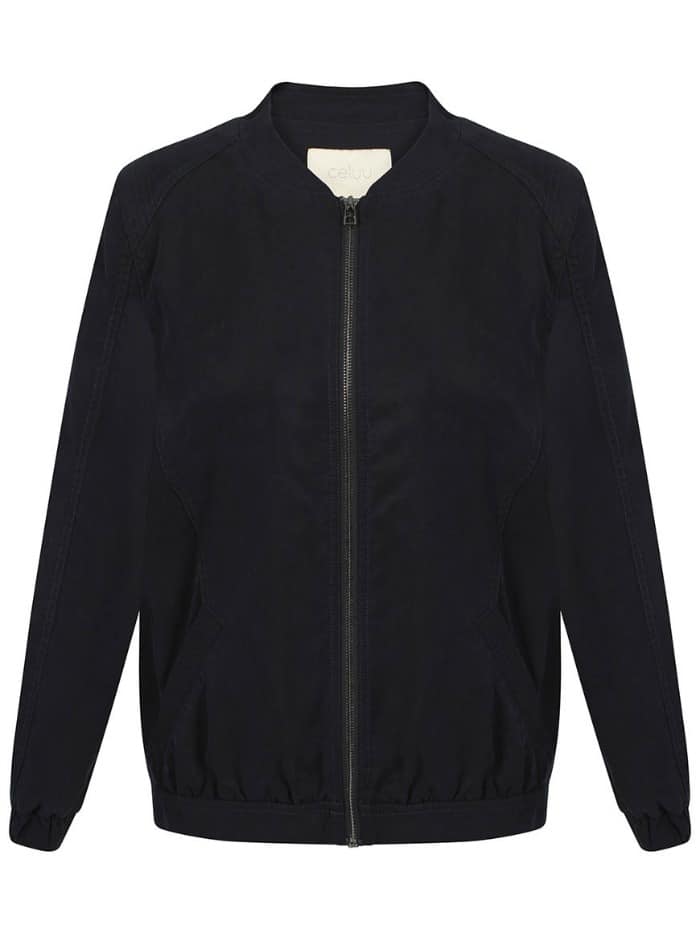 Do you ever worry about what to wear to a blog conference or event?  How do you chose your outfit?
Celuu have provided the items described in this post free of charge in return for this post, but all thoughts and opinions are my own.