Taking the kids swimming can seem like a bit of a chore can't it?  I think us Mums (and Dads too) can put barriers up really quickly and before you know it all the excuses not to go swimming are coming out.  There's getting the stuff ready, making a special trip to the pool and then all the faff of getting everyone changed.  Before you've even put your hands on a towel you've managed to talk yourself out of taking the kids for a splash about in the pool and missed out on a great opportunity for family fun. Are you wanting to look into Baby Swim in the U.K.? There are loads of sites to choose from and many establishments who will get your children swimming in no-time.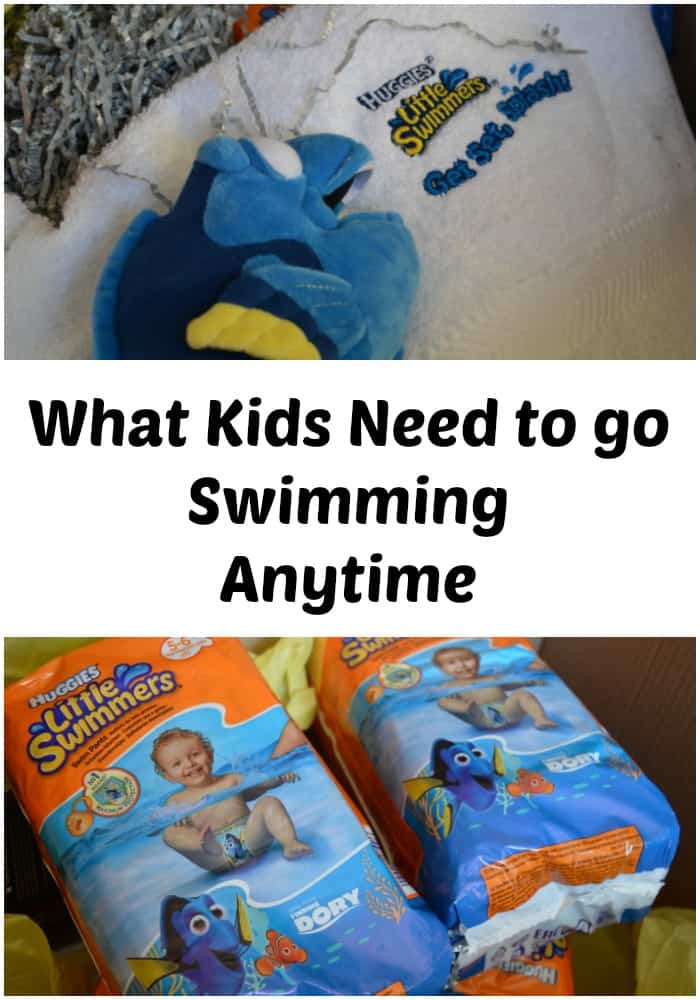 My kids love swimming.  They really enjoy being in the water, whether it's going to a swimming lesson or just going for a splash around as a family.  Swimming is such an important skill for a child to have, it's time us parents made going to the pool a really easy activity.  As well as being great exercise for them, it really helps them get a good nights sleep too.  That's got to be a win hasn't it?
Get Set, Splash Blogger Ambassador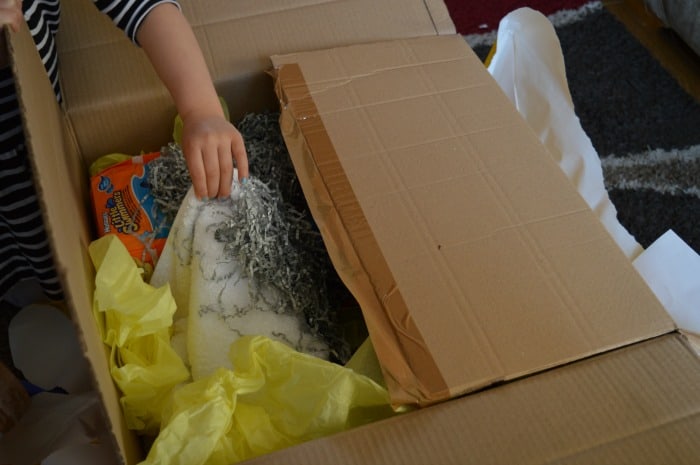 I'm delighted to announce my latest blog partnership with the UKs no.1 baby swim pant brand HUGGIES® Little Swimmers® and Disney just in time for the release of the new film, Finding Dory.  We are joining forces to make all parents swimming lives easier and help you guys spend some quality time in the pool as a family, literally anytime you want to.
HUGGIES® Little Swimmers®  sent me and the girls a very exciting package this week.  When a big box arrives at the house there is always a bit of excitement.  We have been sent everything we need for our new Get Set, Splash Blogger Ambassador role and we cannot wait to get started.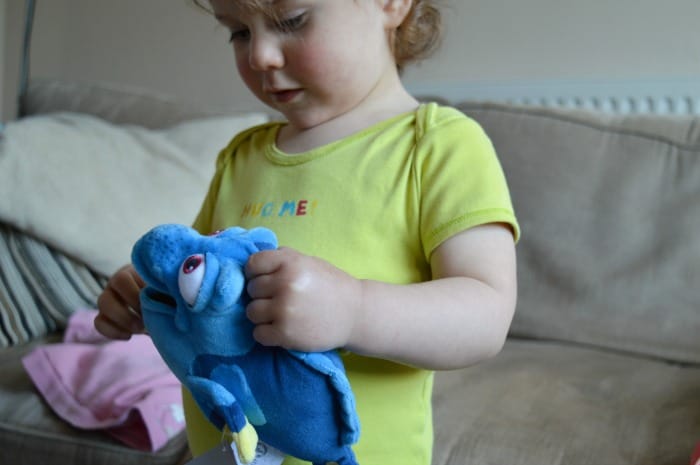 What To Pack In Your Swimming Change Bag
I have made many mistakes when it comes to getting prepared to go swimming with the girls.  One time, I took that many bags you would have thought we were leaving the country, not heading to the pool.  It made life very awkward when we got there, trying to sort out who needed what before we could even go for a swim.
After that particular incident I streamlined everything we needed, and now we always have a swim bag at the ready.  It's a bit like the way some Mums have a bag ready to go to the park with a picnic rug and some ball games to keep the kids busy, but this is for the pool.  If it's always in the car or hanging up at home then going swimming with the kids doesn't need to be a chore again.
As soon as we've been swimming, and the kit is washed, it goes straight back in the swimming change bag so it's good to go again.  This is literally all you need to have to hand in your grab and go swim change bag:
swimming costume
towel
2 in 1 hair and body wash
a packet of HUGGIES® Little Swimmers®
HUGGIES® Little Swimmers® swim pants are awesome.  They stop those little accidents that children have turning into a disaster in the pool because they fit snuggly and don't expand in water.  They also have fab tear away sides, making getting changed with little ones super easy.
We are really looking forward to sharing our swimming adventures with you over the coming months, and really hope that you will join in and 'Get  Set, Splash' with your little ones too.  I'd love to hear any swimming stories or tips that you might have for parents who haven't got into the swing of taking their little ones swimming yet in the comments below.